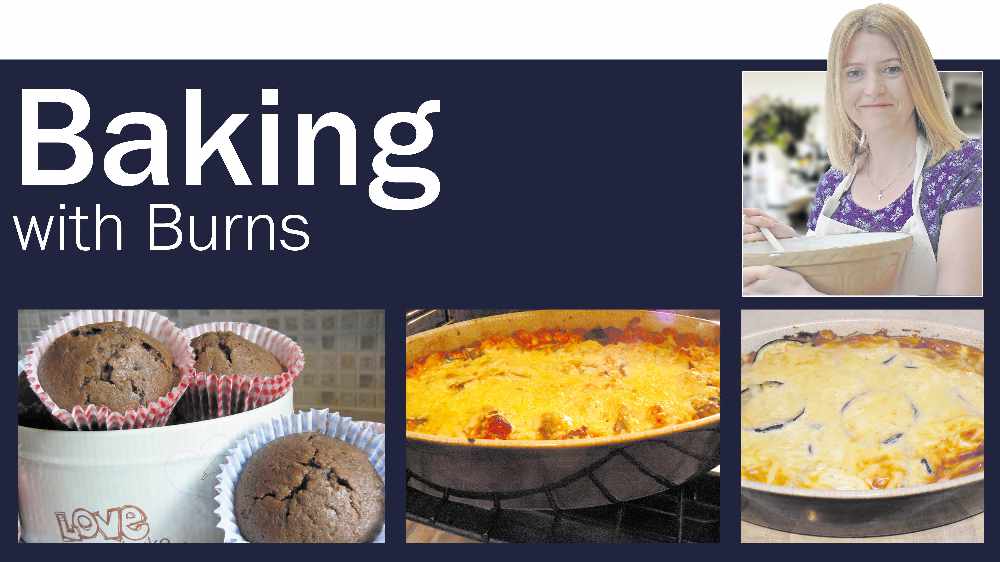 Our very own baker Lisa Burns's latest treat for you to make at home is lace biscuits.
WHAT IS BAKING WITH BURNS?
In the Reporter and Chronicle, our very own Lisa Burns has her own 'Baking with Burns' column dedicated to baking, bringing you a different recipe every week - a mixture of seasonal sweet and savoury dishes - to satisfy everyone's tastebuds.
As part of a series designed to keep your spirits up in these tough and uncertain times, we're digging through our archives to bring you a few of Lisa's recipes on our website every week - so you can try your hand at some baking. Good luck and enjoy!
LACE BISCUITS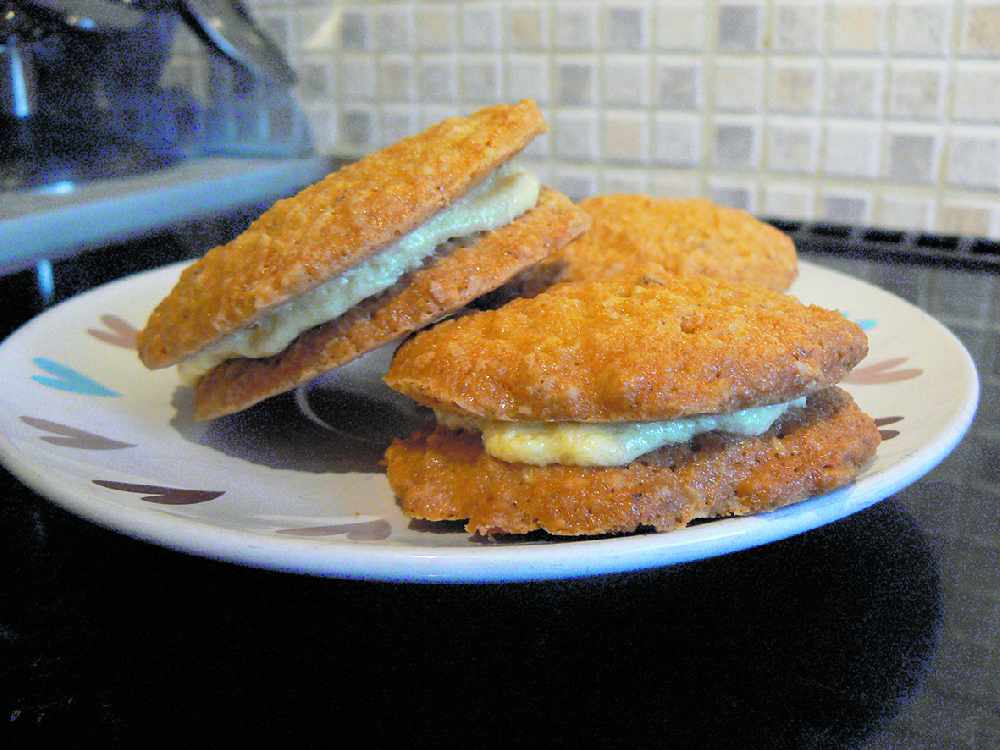 Lisa writes...
After my daughter Charlotte made her butterfly buns last week, my youngest wanted to have a go in the kitchen.
She trawled through various cook books and found a recipe for lace biscuits. I have never made lace biscuits before, but we had all the ingredients in the cupboard and the fridge, so she spent the afternoon making them.
Lace biscuits are very thin and crunchy cookies made from butter, sugar, and other ingredients. The other ingredients vary depending on the recipe. Some recipes use oats and flour, other lace biscuit recipes use nuts. Lace biscuits get their name from their delicate and see-through appearance.
INGREDIENTS
(makes 16 biscuits)
For the biscuits
75g (3oz) butter
75g (3oz) porridge oats
100g (4oz) caster sugar
One medium egg
Two tsps plain flour
One tsp baking powder
For the filling
70g/two and a half oz unsalted butter, softened
140g/5oz icing sugar
One tbsp milk
Quarter tsp vanilla extract
METHOD
1. Heat the oven to 170C325F/gas mark 3. Line two baking trays with baking paper.
2. Melt the butter in a pan over a low heat until melted. Remove from the heat and stir in the porridge oats with a wooden spoon.
3. Stir the sugar into the mixture. Then leave it to stand for two-three minutes to let the butter soak into the oats.
4. Break the egg into a bowl and beat it with a fork. Stir it into the oat mixture.
5. Sift the flour and baking powder on top of the oat mixture and fold in with a metal spoon.
6. Put four heaped teaspoons of the mixture onto each tray. Make sure they are well apart. Bake for around 10 minutes.
7. Take out of the oven and leave the biscuits to cool for five minutes before lifting them off the paper and onto a wire rack to cool completely.
8. Repeat the above until all the mixture has been used.
9. Meanwhile, make the buttercream.
10. Beat the butter in a large bowl until soft. Add half of the icing sugar and beat until smooth.
11. Add the remaining icing sugar and the vanilla extract and beat the mixture until creamy and smooth. Beat in the milk, if necessary, to loosen the mixture.
12. Spread some of the butter cream onto one biscuit. Put another on top then sandwich the biscuits together.
WANT MORE BAKING WITH BURNS?
Find other recipes in our series here:
How to make chocolate sponge pudding
How to make chocolate chip muffins
WE ARE A COMMUNITY!
With the majority of people now staying safe indoors, it's important we use this time to stay safe, but to also stay positive and come together! We're going to share nothing but positive and uplifting stories from the people and businesses in our community in a dedicated 'We Are A Community!' section of our website here: https://www.questmedianetwork.co.uk/news/we-are-a-community/.
To tell us all about your feel-good stories, head to https://www.questmedianetwork.co.uk/we-are-a-community/ and we'll be in touch!