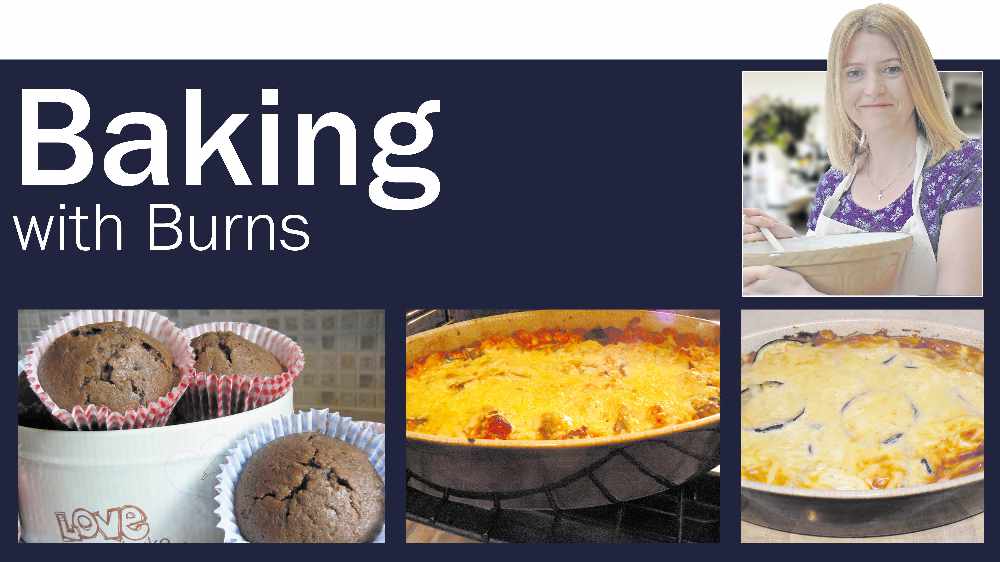 We all love a good cake - so here's a classic recipe for you that's simple to make and delicious...
WHAT IS BAKING WITH BURNS?
In the Reporter and Chronicle, our very own Lisa Burns has her own 'Baking with Burns' column dedicated to baking, bringing you a different recipe every week - a mixture of seasonal sweet and savoury dishes - to satisfy everyone's tastebuds.
As part of a series designed to keep your spirits up in these tough and uncertain times, we're digging through our archives to bring you a few of Lisa's recipes on our website every week - so you can try your hand at some baking. Good luck and enjoy!
CHERRY CAKE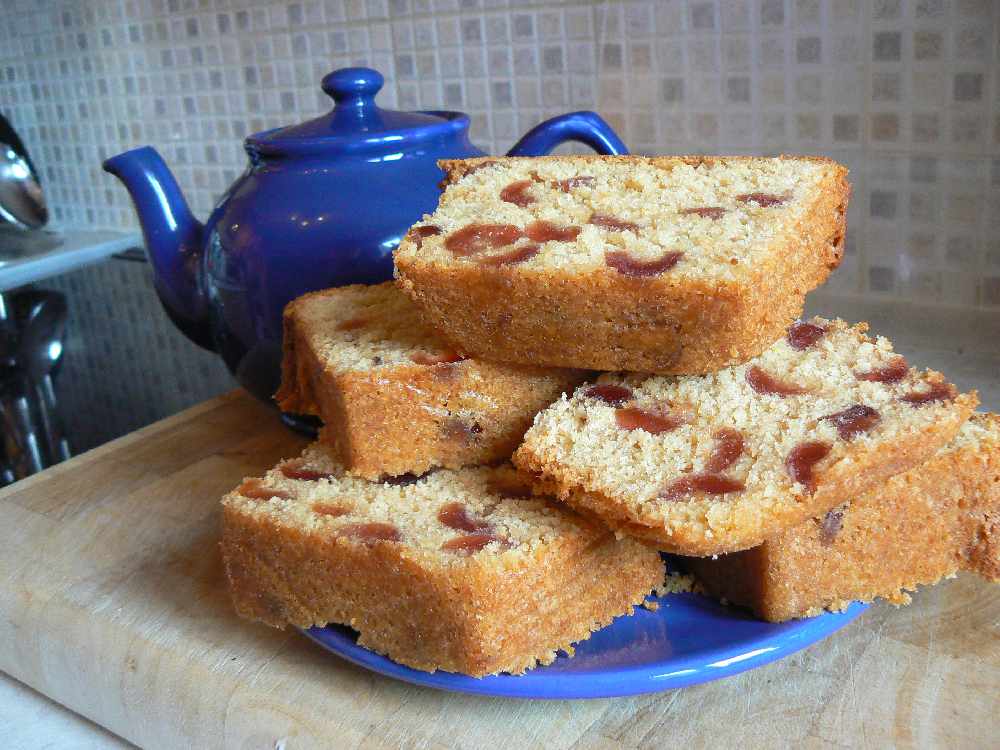 Lisa writes...
I just love good old fashioned cake recipes and cherry cake is one of the classics.
It has stood the test of time and is a favourite in tea shops up and down the country. It goes well with afternoon tea and picnics alike.
I make cherry cake a lot, so I thought I would dig out one of my favourite recipes to share.
I like to make it in a loaf tin with plenty of extra cherries and serve it in thick slabs.
It is easy to make and smells divine when it comes out of the oven piping hot!
You can store it in an airtight container, but it is best eaten the same day.
INGREDIENTS
225g/8ozs self-raising flour
100g/3.5ozs ground almonds
Grated zest of an unwaxed lemon
275g/9ozs glace cherries
225/8ozs softened unsalted butter
225g/8ozs caster sugar (plain or golden)
Three eggs
A few drops of almond essence
Two tablespoons of milk
METHOD
1. Line a medium size loaf tin with baking paper or a cake tin liner.
2. Pre-heat the oven to 180C/350F/gas mark 4.
3. Sift the flour in a large bowl and add the ground almonds and lemon zest. Stir.
4. Rinse the cherries in lukewarm water to remove the syrup. Pat them dry on kitchen roll and cut them in half. Toss the cherries in the flour and almond mixture and make sure they are well coated (this will help to stop them sinking to the bottom of the cake).
5. In another bowl, cream the butter and sugar together until the mixture is light and fluffy. Beat the eggs in one by one and add the almond essence.
6. Add the flour mixture to the wet ingredients along with the milk and fold it in gently.
7. Carefully spoon the mixture into the prepared tin and smooth the surface.
8. Bake for around 50-60 minutes until a skewer inserted into the middle comes out clean. If the top begins to brown too quickly, carefully place a folded sheet of baking paper or foil on the top.
9. Leave the cake in its tin on a wire rack to cool then turn it out.
Enjoy with a nice cup of tea!
IT'S COMPETITION TIME!
This week we are giving away a Let's Be Mermaids Cupcake Kit courtesy of Meri Meri.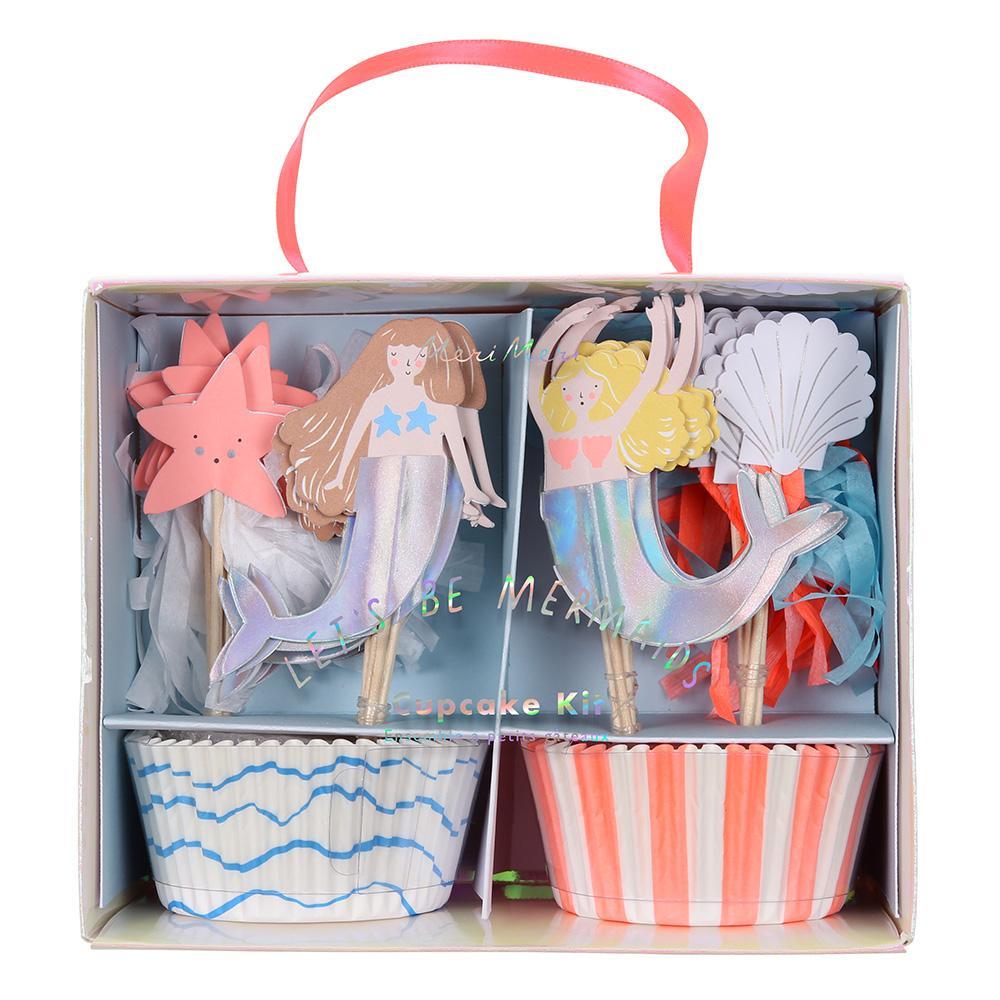 If your little one spends a large amount of her free time pretending to be under the sea, swimming around in a shell bikini with a beautiful shimmering tail, the Let's Be Mermaids collection is ideal for her. Bring the ocean to your dessert display with this delightful mermaid cupcake kit, featuring patterned cupcake cases, and toppers, including two mermaids with shimmering iridescent foil tails, a starfish, and a scallop shell.
Visit merimeri.co.uk for their unique range of treats, kits and dressing up bits.
To win the mermaids cupcake set just answer the following question:
Which essence is used in cherry cake?
Due to the current situation, we can only receive competition entries by email. Email your answer and full contact details to competitions@questmedianetwork.co.uk. The closing date is Thursday 18 June. Good luck!
WANT MORE BAKING WITH BURNS?
Find other recipes in our series here:
How to make strawberry cheesecake
How to make chocolate sponge pudding
How to make chocolate chip muffins