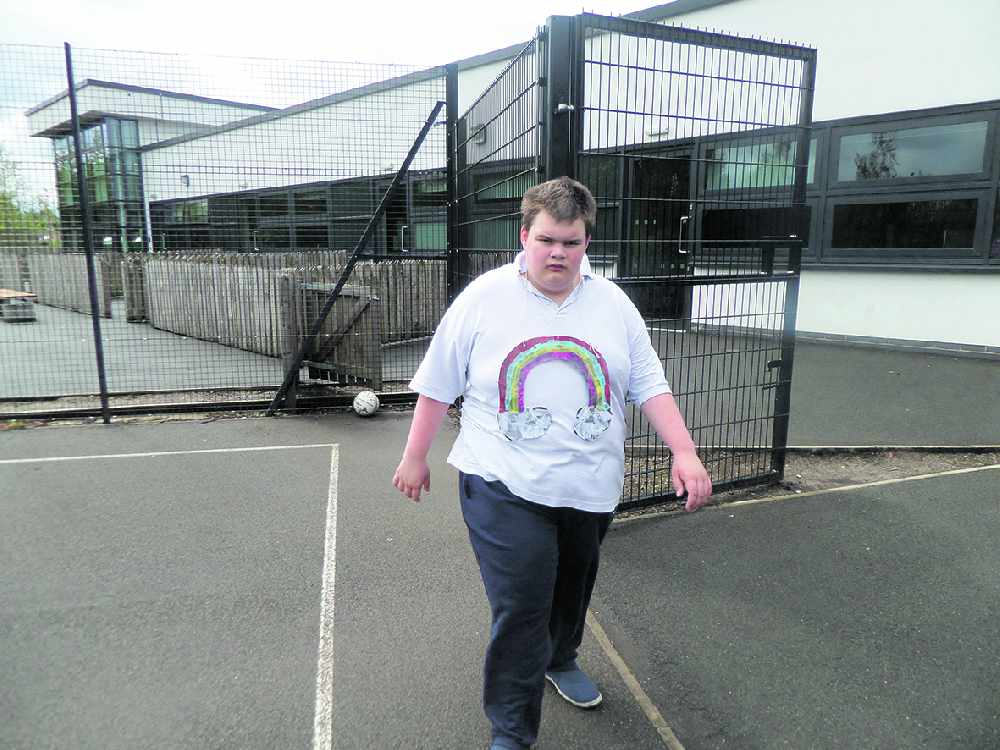 A young man has been taking charity in his stride after raising over £600 in aid of the NHS with a sponsored walk.
Mathew Jones is a 13-year-old pupil at Samuel Laycock School in Ashton who has a high-level of additional needs, and throughout lockdown has still been attending school each day – often being the only pupil.
"Whilst Mathew could have found this experience to be quite difficult he has actually thrived and really made the most of it," explained teacher Adam Coatsworth.
"Recently he decided to take part in the nationwide 2.6 Challenge to raise money for the NHS, which is close to his heart as he has family working for them."
Mathew's challenge was to walk 2.6 miles around the school grounds and did a fantastic job – achieving his goal without stopping – although some members of staff could have done with a rest!
"He showed great resilience and mental strength," Adam added. "Mathew so far has raised £636.73, with some donations still to arrive.
The School could not be prouder of him for pushing himself and doing something positive for the key workers during this time."