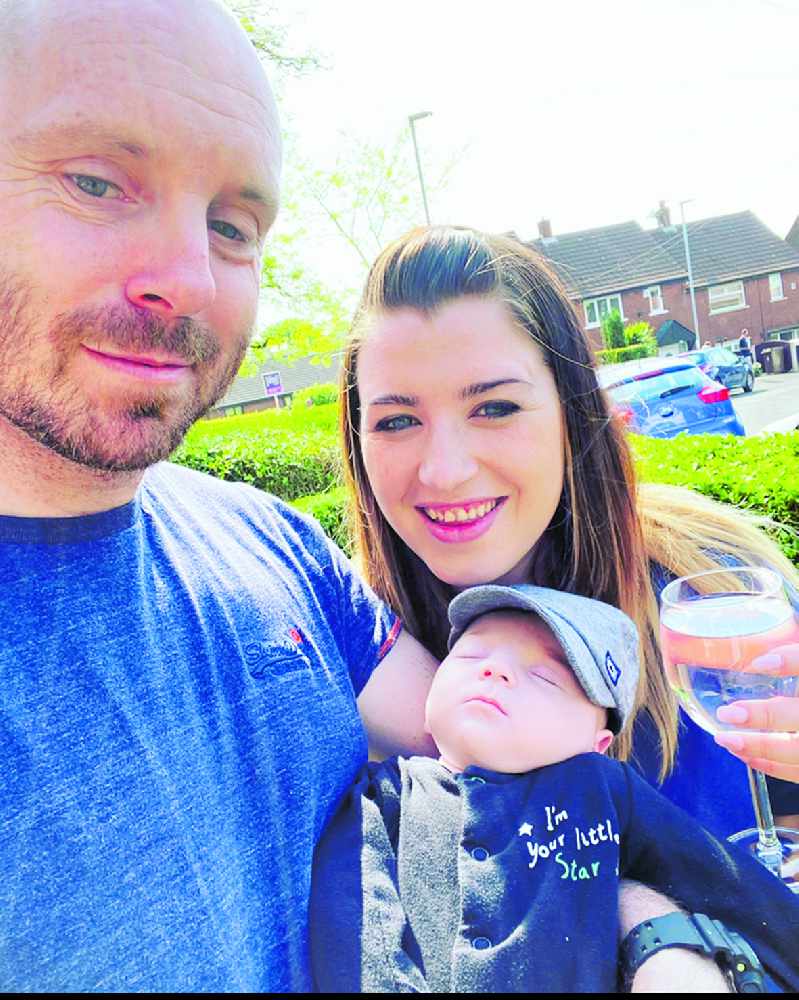 A new online support group is helping Tameside parents who have had babies during the coronavirus pandemic.
The 'lockdown babies' Facebook group was set up by Ashton mum Natasha Hall, after she and her husband Simon welcomed baby Charlie on March 18. It was just before lockdown officially started, but restrictions were already in place at Tameside Hospital.
Natasha said: "This was incredibly upsetting for me as I was booked in for a caesarean section and would need to stay in hospital for a few days without my older son, Dylan, being able to meet his brother.
"The news of this alongside the various news reports of horrendous numbers of deaths and the lockdowns in other countries had me in tears and I'm pretty sure resulted in me going into labour the day before my caesarean was planned."
Despite the anxiety, Natasha was full of praise for the midwives and other staff on ward 27 and after two nights, she could take baby Charlie home for some big brother cuddles!
"I was too unwell to allow loads of visitors within those couple of days before the lockdown so only our parents and Simon's sister were able to meet Charlie," Natasha added. "We have only been able to have FaceTime and window visits since.
"Within the first couple of weeks I felt really isolated from friends and family. This was really upsetting and despite the support from my husband, and friends over the phone, I couldn't help but feel alone. This made me think about how many other mums across Tameside were also feeling like this after having babies during this difficult time."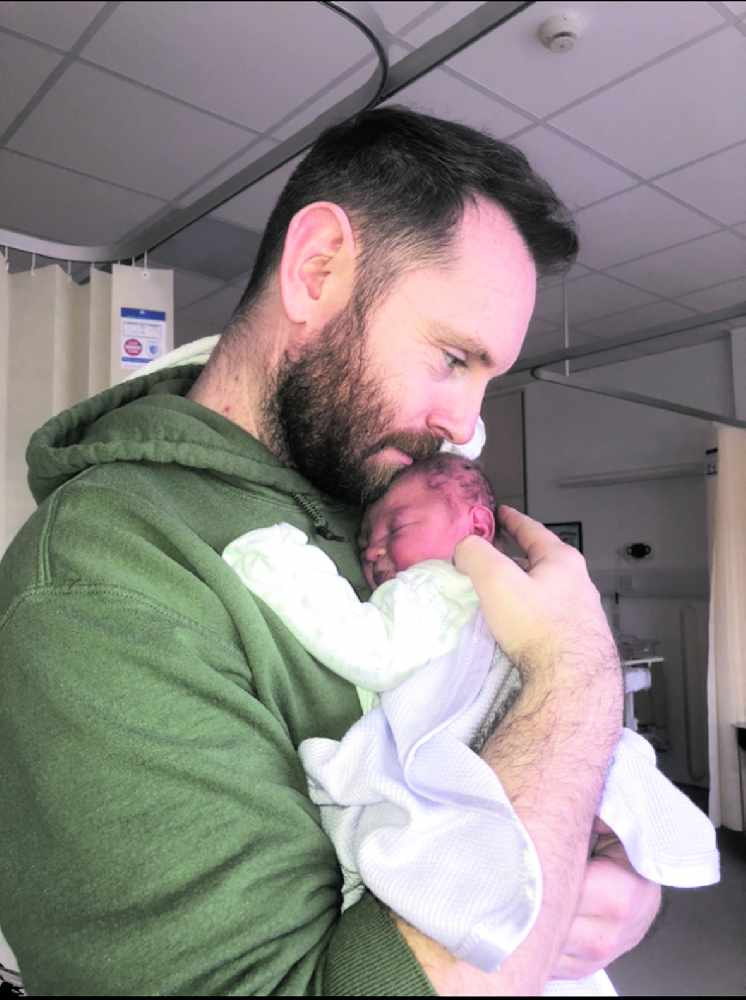 After originally starting a group chat with some other mums across Tameside, interest formed in creating a Facebook group as a way of making up for the practical support from family and friends that new parents would normally receive.
Natasha said: "The aim of the group is for new mums to have a safe space to discuss our experiences, fears and bad days with others who understand the significance of having a baby during lockdown, especially given that the health visitors are unable to offer home visits.
"We are also unable to attend baby groups within the area so are unable to make new relationships as you usually would. It is also being used for us to celebrate the good days with our families, ask for advice and support from other mums and share resources such as online playgroups we have found during this time."
The group has grown to 115 members within the past month, and includes expectant mothers.
"On a personal level this group has been a brilliant source of support for me," Natasha said.
"It's amazing being able to build relationships with other mums who are all raising lockdown babies. We are able to talk to each other if days are tough and share the special moments which help to boost morale."
If you are a new parent and would like to join Natasha's group, visit https://www.facebook.com/groups/170662854149534/?ref=share.
Main image:
WETTING THE BABY'S HEAD: Natasha celebrates coming home with baby Charlie and husband Simon, but bringing a baby into the world in lockdown has presented challenges.
WE ARE A COMMUNITY!
With the majority of people now staying safe indoors, it's important we use this time to stay safe, but to also stay positive and come together! We're going to share nothing but positive and uplifting stories from the people and businesses in our community in a dedicated 'We Are A Community!' section of our website here: https://www.questmedianetwork.co.uk/news/we-are-a-community/.
To tell us all about your feel-good stories, head to https://www.questmedianetwork.co.uk/we-are-a-community/ and we'll be in touch!