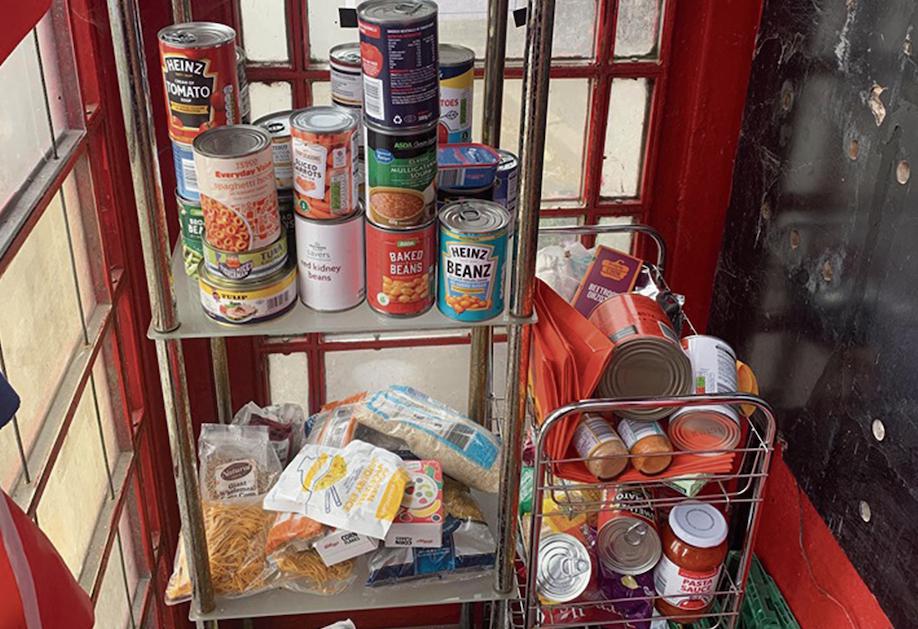 A 1930s phone box in Carrbrook has been creating a buzz during lockdown, as it's being used as an honesty foodbank and community larder.
The old box on Buckton Vale Road has found its new lease of life after a community appeal for a charity to adopt the box.
Heather, a local resident, approached Mossley Juniors Football Club for help with her idea and they generously let her use their charity number.
Heather said: "The idea for the food bank/community larder came from seeing demand (through my work) for food banks and how vital they are to those struggling for food and basic hygiene products.
"I am a nurse but currently training to be a health visitor with the Tameside and Glossop Integrated Care NHS Trust. This supports anyone finding it hard to meet basic needs of food and hygiene products. It also means people can collect items without fear of stigma from attending a conventional food bank."
Locals began to put basic items into the community larder before the coronavirus crisis, although plans to refurbish the phone box were put on hold when lockdown began.
The phone box will be fitted with custom-built shelves, the panes of glass are being replaced and each pane will be printed with a charity or wellbeing organisation.
"The community has been fabulous and so generous," Heather added.
"Without them, the project would fail! I have a group of volunteers who will be forming a group of 'guardians' to run the box and ensuring it's maintained and used properly. It's been brilliant during the lockdown as it's created a buzz in the area."
People can drop off food or hygiene items, or access the phone box if they are struggling, at any time.