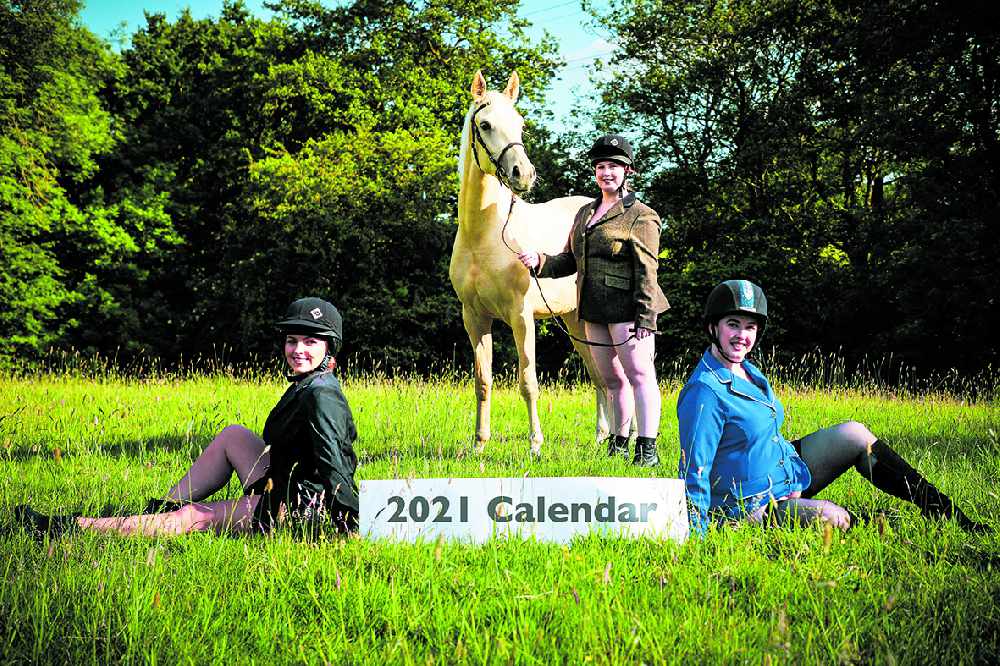 An equine-transport business in Hyde has been getting 'cheeky' in the name of charity, by releasing a special calendar in aid of mental health organisation MIND.
Jen Platt, from Pony Pick-ups in Hyde, has teamed up with photographer and videographer Antonia Fielding - after being motivated to support the mental wellbeing charity following the huge strain coronavirus has posed to local businesses.
"The logic behind the calendar was how difficult times have been for everyone recently," explained Jen.
"I have struggled with depression and when coronavirus first happened, I broke down to my boyfriend saying the business, which I've just put everything into, could be gone overnight.
"I then spoke to my friend Antonia who was in the same boat and we did some research and realised that MIND have combined with a few charities to help anyone who could be struggling with the damage coronavirus is causing to their lives."
The calendar was then dreamt up by the pair, with the keyword being 'confidence' – representing key workers going to work to keep the country going.
"We decided to raise money for MIND, which should help them help others by finding the confidence to take our clothes off – or at least be in outfits we wouldn't normally wear – with the theme built around 'cheeky', so subtle enough that your gran could have a calendar!"
Those featured include personal trainers, physios, belly-burlesque dancers, rock and metal musicians, equestrians and even those making labels for the NHS.
All the images were taken and edited by Antonia Rebecca photography and videography, with calendars costing £11.50 including postage – and all profits going to MIND.
To order, email ponypick-ups@outlook.com.