Watch a message from former Sergeant Trevor Warren, chairman of Oldham's Royal British Legion branch.
In his message, Warren (pictured right) pays tribute to the many millions at home and abroad who gave so much for our freedom today.
He goes on to acknowledge that, while it may not feel like freedom at the moment because of lockdown, thousands of key workers, like many years ago, are courageously putting their lives on the line today for us to have a safer tomorrow.
He then ends by asking viewers to stay at home this bank holiday weekend, unless it's essential, in order to protect the NHS and save lives.
See it in the video at the top of the page.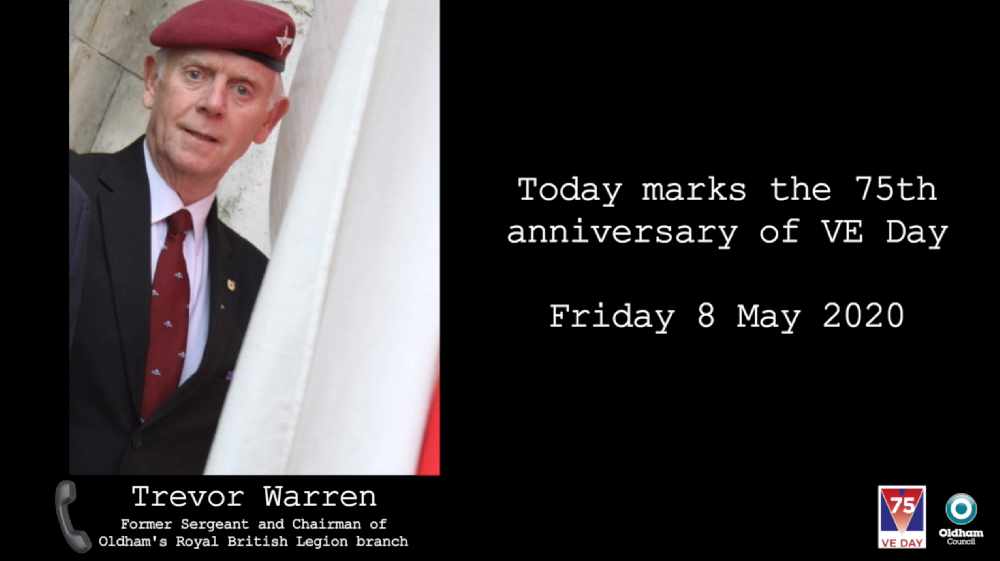 Fly the flag with us this VE Day
Quest Media Network Ltd has teamed up with TASC - the Tameside Armed Forces Community - to deliver a unique programme of events across our online and on air platforms to mark this year's 75th anniversary of VE Day.
You will find much more on our dedicated website www.questmedianetwork.co.uk/news/ve-day/ including stories, historic tales, videos, audio interviews and more.