Korean War veteran Kingsman Brian Hough recalls his own father's World War Two service, including the D-Day landings and Battle of the Bulge plus the street parties that followed at home when victory was declared.
Korean War veteran Kingsman Brian Hough hails from Ardwick but settled in Tameside and now lives in Hyde.
The Korean conflict has a particularly strong legacy in the North West, with Ashton one of the main recruitment barracks for the area.
Of the four Victoria Crosses awarded to those who served in the war, two went to North West servicemen.
The region also has the largest number of surviving veterans, with members in The Greater Manchester British Korean Veterans Association (BKVA).
In all 63,000 British troops joined the Allied forces in Korea between June 1950 and July 1953.
But despite all that it is often referred to as 'The Forgotten War' coming just five years after the Second World War and in a world by then weary of conflict.
Brian is extremely well known in our parts and has appeared on camera for us before – speaking to us following the visit of students from a South Korean university to Tameside back in 2019 who travelled to give thanks to veterans from across the North West who had served in the Korean War.
You can watch that video here https://www.facebook.com/TamesideReporter/posts/10155796840636594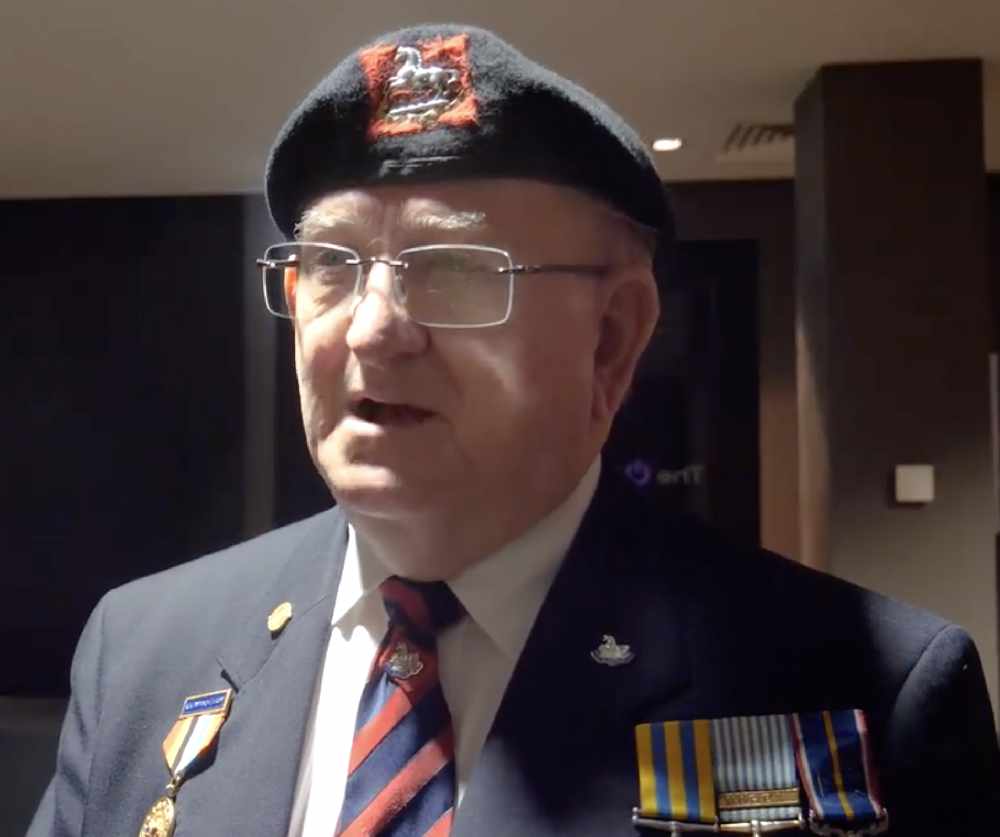 Kingsman Brian Hough speaks to the Tameside Reporter last year following the visit of South Korean students to the North West to thank veterans of the Korean War.
Thanks to Heritage Lottery Funding five years ago as part of a project to mark the 65th anniversary of the start of the Korean War, Brian was able to share his memories of the conflict which you can listen to here https://www.legasee.org.uk/veteran/brian-hough/
However, Brian's own father was a Normandy veteran and, despite being wounded soon after, he recovered to see action against the Germans during the Battle of the Bulge in the Second World War.
In our video, captured by our photographer Nigel Wood, he recalls that story – and shares his own memories of VE Day and subsequent street parties. You can watch it at the top of the page.
Main image:
KOREAN SERVICE: Kingsman Brian Hough with Corporal Alan Wilson and Kingsman Derek Smith in Korea.
Fly the flag with us this VE Day
Quest Media Network Ltd has teamed up with TASC - the Tameside Armed Forces Community - to deliver a unique programme of events across our online and on air platforms to mark this year's 75th anniversary of VE Day.
You will find much more on our dedicated website www.questmedianetwork.co.uk/news/ve-day/ including stories, historic tales, videos, audio interviews and more.