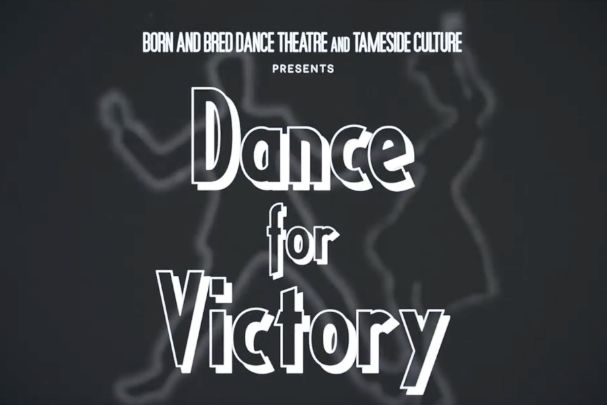 Books, audio stories, films, news reels and even learning to dance - it's all available at the click of a button this VE Day
Tameside Neighbourhood Librarian Stephanie Hogan reveals that there are a whole host of ways to get involved in VE Day celebrations - all from the safety of your home.
Included among the types of things you can enjoy is learning how to 'Dance for Victory' along with Born and Bred Dance Theatre and Tameside Culture - so be quick and learn those toe-tapping moves.
Plus, if you're ever stuck for anything to do during the Covid lockdown - fear not - for the service has a wealth of reading material, audio books and more - all available online.
Plus Stephanie suggests tuning into the British Film Institute to help give you a real flavour of VE celebrations across the country - the institute has litterally hundreds of vignettes to share which give a true taste of just how the end of the war was welcomed.
Visit British Pathé News to gain a further sense of the war years.
Here are the links to the websites Stephanie suggests visiting...
https://www.tameside.gov.uk/libraries/ebooks
https://player.bfi.org.uk/free
https://www.facebook.com/TamesideLibraries/videos/756515821552947/
Or listen in below as Stephanie shares more ideas with Tameside Radio's Scott Bruton.
Plus - Tameside Culture will be sharing lots of items of interest with listeners and readers across VE Day - just keep an eye on their Facebook site and Twitter at https://www.facebook.com/TamesideLibraries/ and https://twitter.com/tmbc_culture
Fly the flag with us this VE Day
Quest Media Network Ltd has teamed up with TASC - the Tameside Armed Forces Community - to deliver a unique programme of events across our online and on air platforms to mark this year's 75th anniversary of VE Day.
You will find much more on our dedicated website www.questmedianetwork.co.uk/news/ve-day/ including stories, historic tales, videos, audio interviews and more.