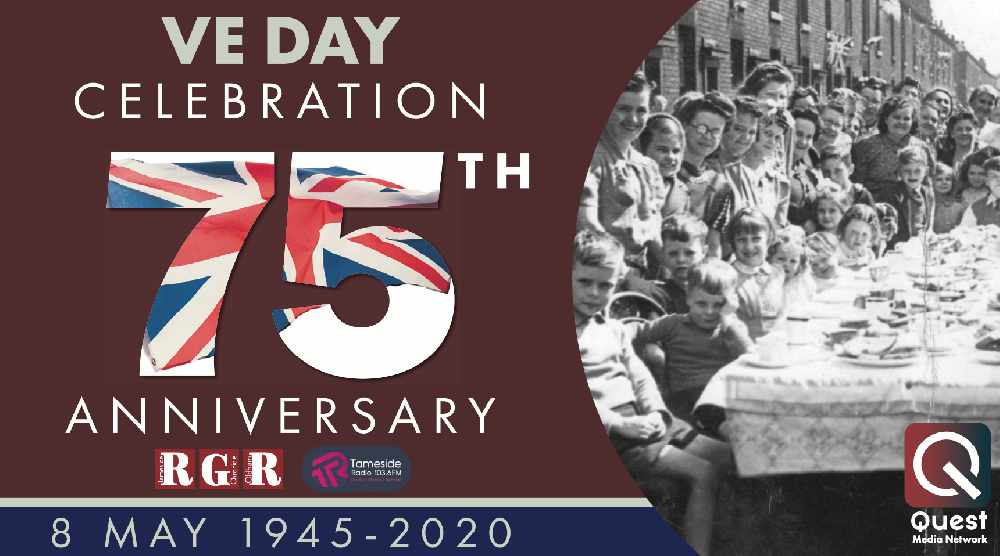 Winners of poetry competition revealed
The wonderful winners of the TASC Poetry competition have been revealed - as announced on Tameside Radio earlier this afternoon.
The winner of the school's competition is Bethany Turner, from Stalybridge, a pupil at Longdendale High School, with her thoughtful poem 'When is it time to go home.'
Children and young people at numerous Tameside schools were invited to enter the competition by TASC in association with Quest Media to commemorate this year's 75th anniversary of Victory in Europe Day.
A separate competition was also held for adult writers, and the winner of that category is Scott Fellows from Romiley, who is a member of Denton's Black Cats poetry group.
You can read the winning entries below - and a big thank you to all those who entered the competition.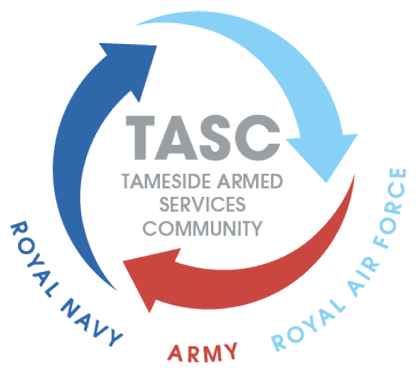 When is it time to go home?
Seventy-five years ago soldiers were questioning
When can I finally say to my family hey
And love you in person and not through a letter
Where can I go a day without a mate
Dying in front of me
When can I feel safe again?
When is it time to go home?
When will the day come
When we will be at home filling our stomachs
With scrumptious pies
Instead of joking around saying
Try and stay alive guys
When is it time to go home?
But now 75 years on we thank
The brave men and women who fought to save our lives
And create our freedom that we possess
We thank all their hard work and determination
To carry on even though
They didn't know if they were going to make tomorrow of the day after.
They gave their todays for our tomorrows
And people complain at being at school and work and ask
When is it time to go home?
But actually what they should be saying is
I'm here because of those heroes.
Heroes aren't just the ones of the past
But the ones of the present as well
The ones whose war isn't over
But only just starting
The ones that are fighting on foreign shores
When will it be time for them to come home?
Today we celebrate with pride and gratefulness
That we can remember each and every one of them.
And from the words of my great granddad (Irvin Peel – REME)
Why should England tremble?
by Bethany Turner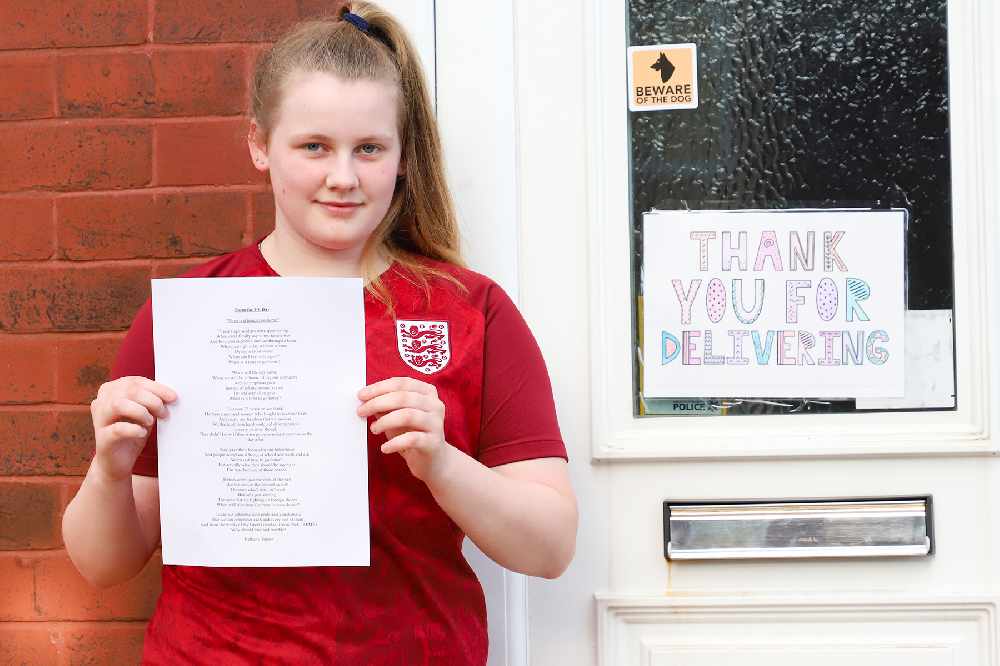 IMPRESSED JUDGES: Bethany with her poem.
..........................................................................................................................................
HAROLD
He came home at dead of night,
five months of waiting,
full of longing and dread,
aching to hold him.
She couldn't of course,
a kiss on the forehead
a shiver of cold on her lips
his face perfect, unmarked,
she thought he was asleep,
for a moment.
They sent a bag of stuff,
tags, photos, cigarettes,
(he'd told her he'd given up)
some crumpled clothes
his smell still on them.
She cried then,
cried for the young man
she'd waved off
full of cheek and backchat,
silent now,
a thing in a box.
Every year there's a parade
soldiers march, bands play,
she is old now but still sheds a tear,
tears of pride and sorrow
for her Harold,
on VE day.
by Scott Fellows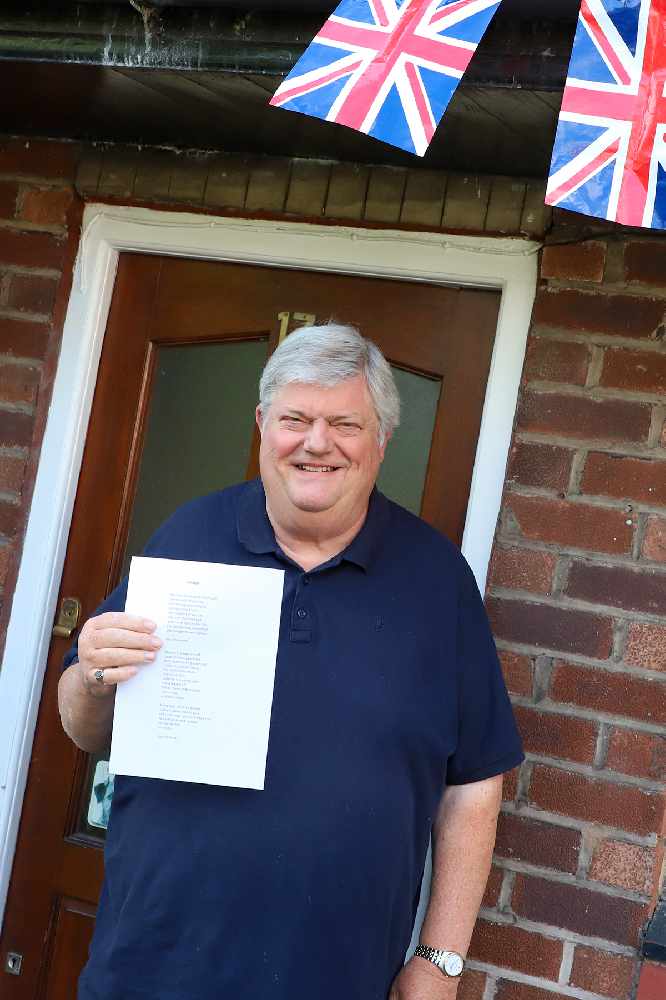 WINNER: Scott Fellows with a copy of his poem.