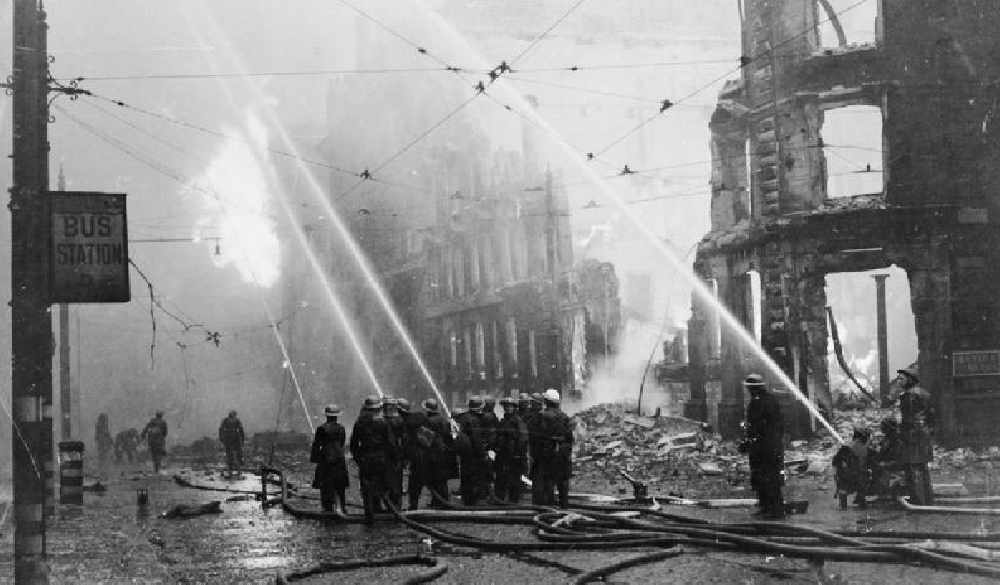 BLITZ: Battling the aftermath after a bombing raid on Manchester.
'If you couldn't reach the shelters... under the stairs was the safest place to go'
Terry Evans was born in February 1940 in Manchester and so his very early childhood was one spent entirely in a world at war.
Although he may not have understood the magnitude of what was happening around him, Terry's recollections paint a vivid picture of a time of great poverty and fear, but also of enormous stoicism and determination on the home front - not least shown by the women of the time for whom he has enormous admiration, including of course, his own mother.
He lived in Collyhurst and although his home was just a short distance from air raid shelters he remembers hiding under the stairs as the bombs fell during the Manchester blitz.
His uncle Jimmy (his mother's brother) had joined the Army aged just 17 in 1944 but within a year had been shot and killed in action just months before the end of the war. He was only 18 years old.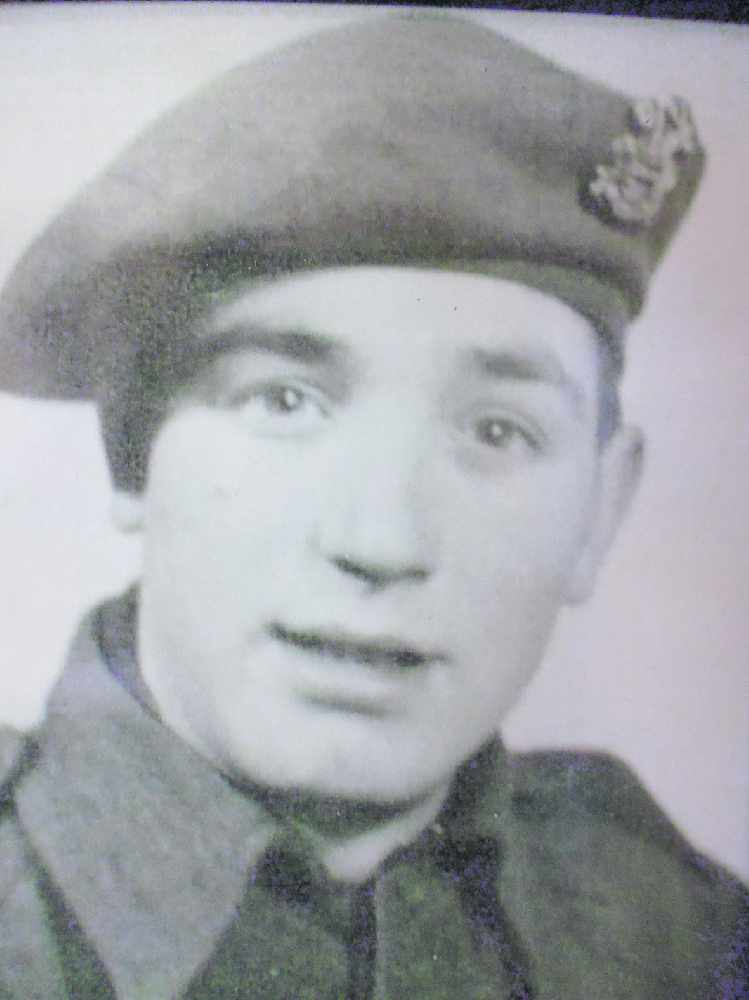 Private James Crossley - died in action in Holland when he was just 18.
Terry's uncle - Private James Crossley, was himself born in Manchester and had served as a stretcher bearer with the 4th Battalion Welch Regiment. He died of his wounds on February 13, 1945 as the allies made their advance through Europe.
He fell at Marienbosch, on the border of Germany and Holland, where he was initially buried.
However, he was later moved to the war grave at Jonkebos War Cemetery, Nijmegen (below), where he now lays at rest alongside the 1,642 other British Commonwealth and foreign service personnel of World War Two who are buried there.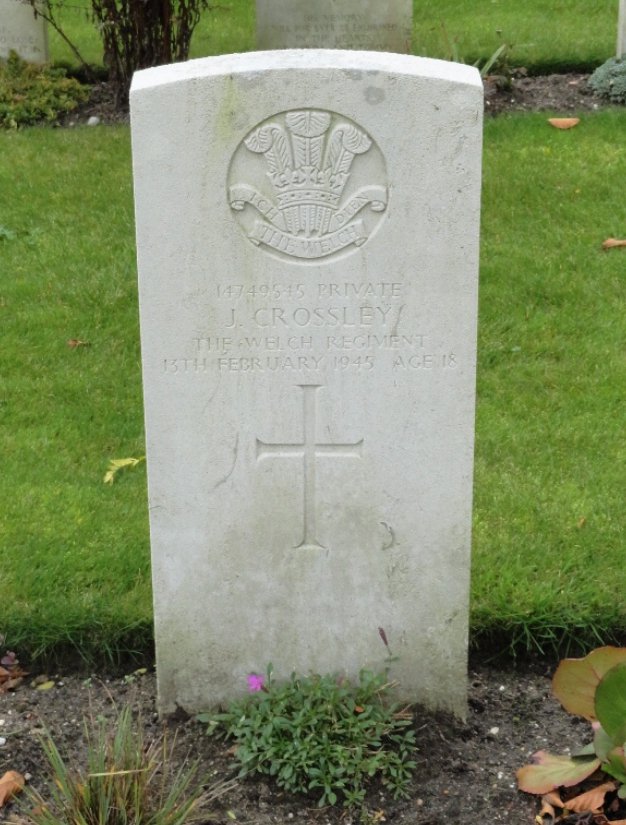 JAMES' WAR GRAVE: Picture courtesy of Des Philippet.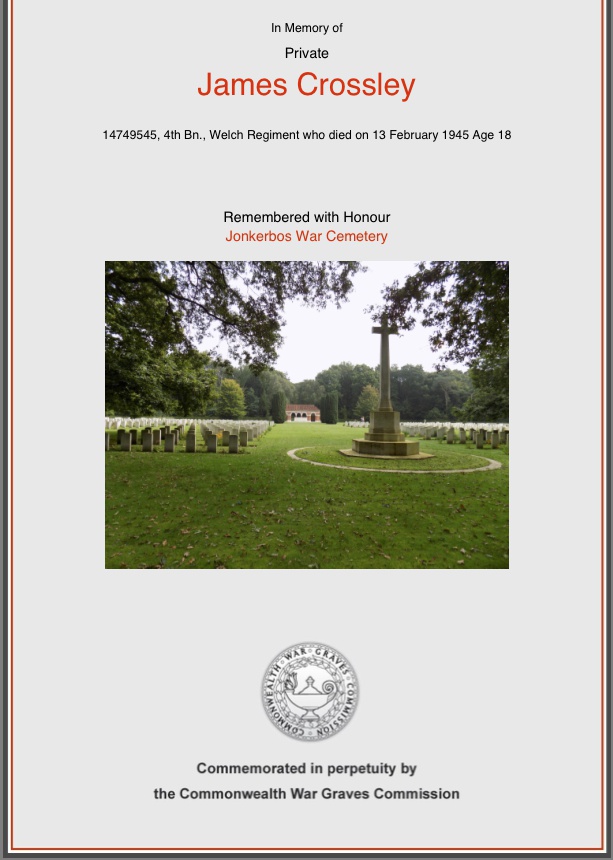 Terry's father Frederick, who was a boxer before the Second World War, served with the 14th Chindits in Burma, fighting the Japanese in the Asian sphere of conflict.
Lucky to survive, he was picked up on the Burma Road by the Americans, severely malnourished and spending months in convalescence.
"My mother always said my father was never the same when he came back," remembers Terry.
"He would say he had been to hell and back - he was one of the lucky ones."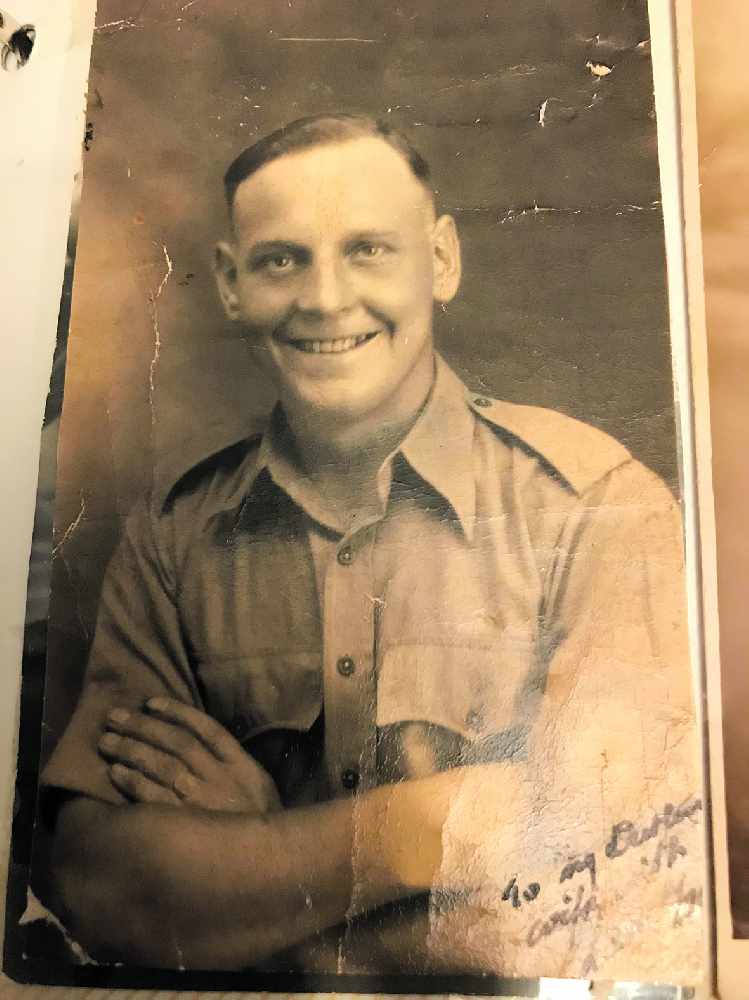 Private Frederick Evans - was lucky to survive fighting the Japanese in the jungles of Burma.
Terry remembers no street parties where he lived at the time to celebrate VE Day, but does recall the great relief that everyone felt.
Terry now lives with his wife Pauline in Glossop and is pictured here in his school days towards the end of the war. Terry is on the second row from back and third along from the left.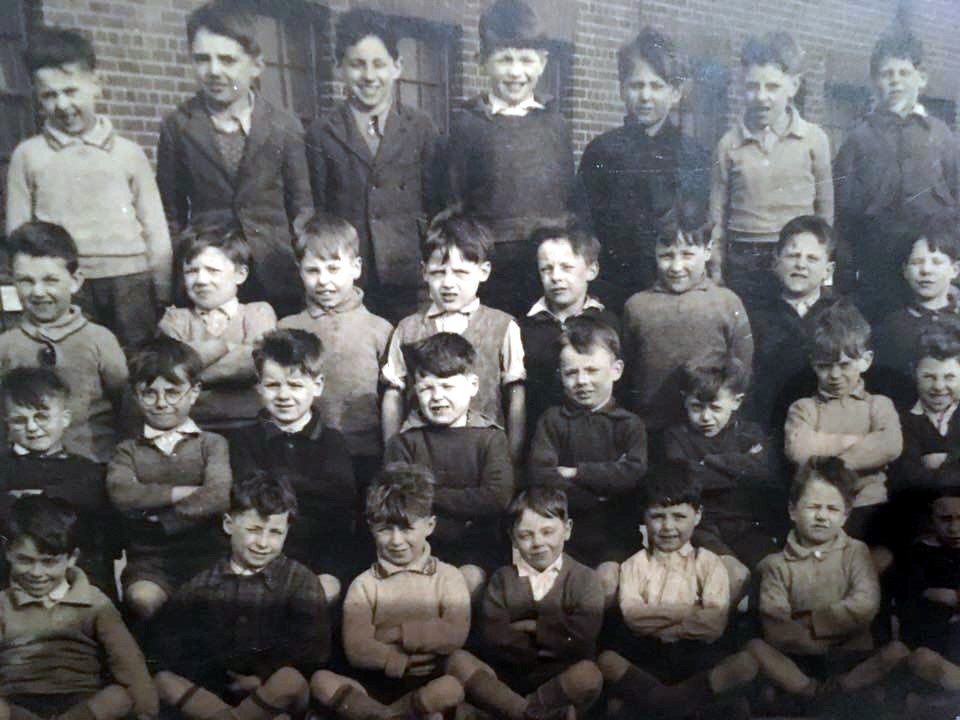 St Malachy's RC Primary School, Collyhurst, c 1944/45
You can listen to Terry's memories here, which he shares with Tameside Radio's Scott Bruton - along with his admiration for the show!