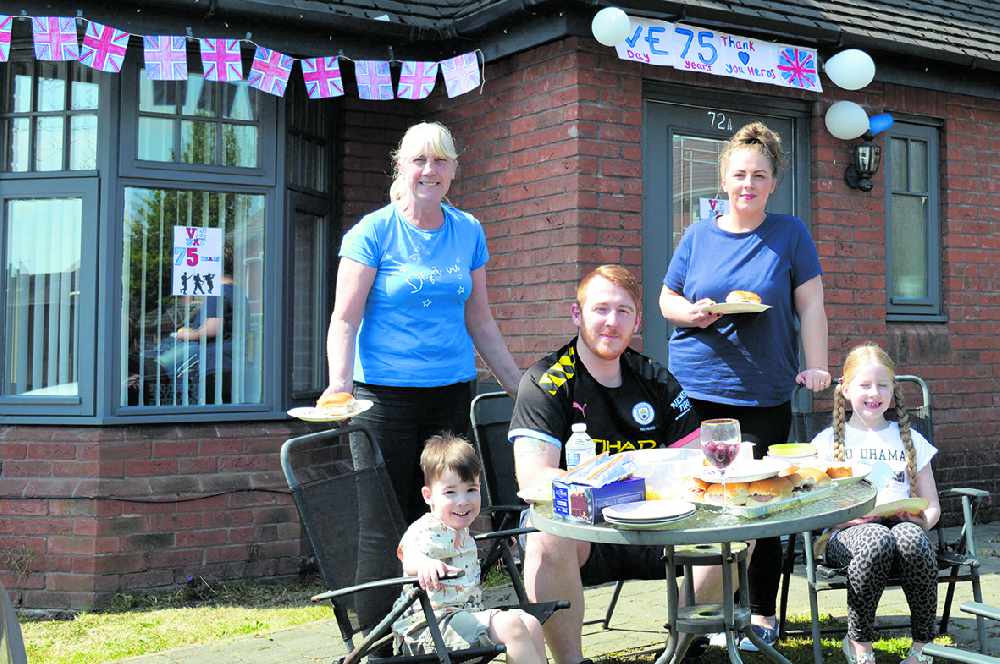 Residents of Downshaw Road in Ashton have traditionally celebrated major historical events including the Queen's Silver, Golden and Diamond Jubilees by holding a street party. 
This year's VE Day celebration was going to be no different, but of course there had to be major changes to the one originally planned due to the coronavirus lockdown.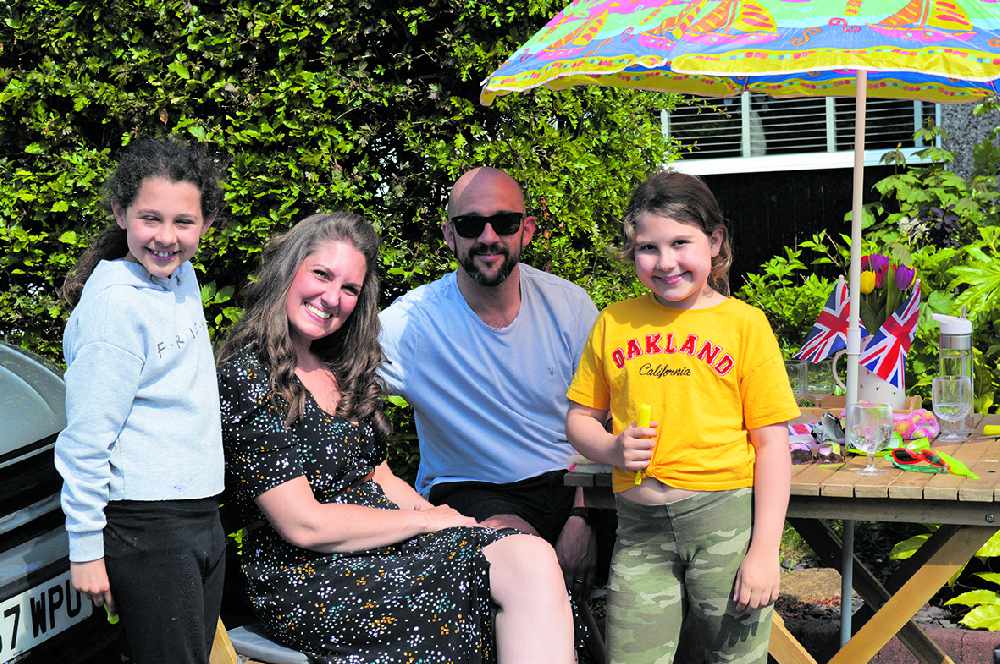 People were more than happy to take part in their Stay at Home Street Party though, making sure that all social distancing rules were being followed, but that neighbours were able to enjoy the excellent weather and more importantly, remember the true meaning of the day – a day of reflection and thanks to all those who have served our country, past and present and the enormous sacrifice, selflessness and service they showed to make sure that we enjoyed our freedom.
The whole street was a sea of red, white and blue with people individually decorating their houses with the traditional bunting and the Union Flag flying proudly from makeshift flagpoles.
The day of remembrance started with a two minute silence at 2pm where the whole street remembered and honoured those service men and women who had so bravely fought for their country during World War Two.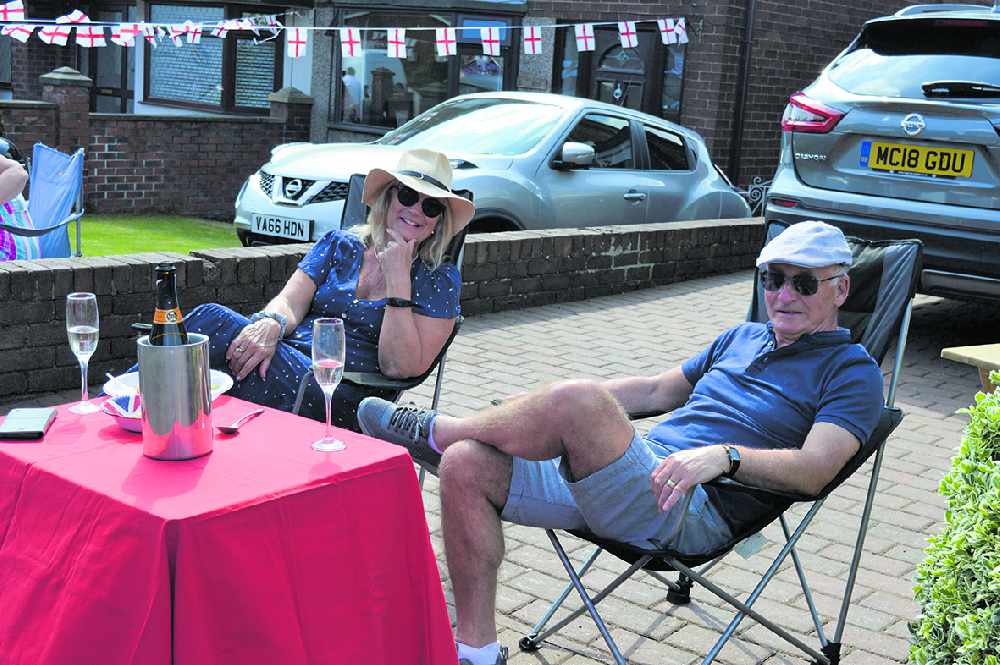 People young and old - from the oldest resident at 82 years young, Miriam Green, to the youngest resident George Blomley - gathered on their driveways, enjoying their picnics in the beautiful sunshine.
At 3pm, the residents all joined in with a round of applause and toast of thanks to 'all our nation's heroes, old and new, to those who gave so much.'
Keeping up with tradition, the residents enjoyed a socially distanced VE Day quiz, Bingo and Play Your Cards Right.
A wonderful day was enjoyed by everyone.