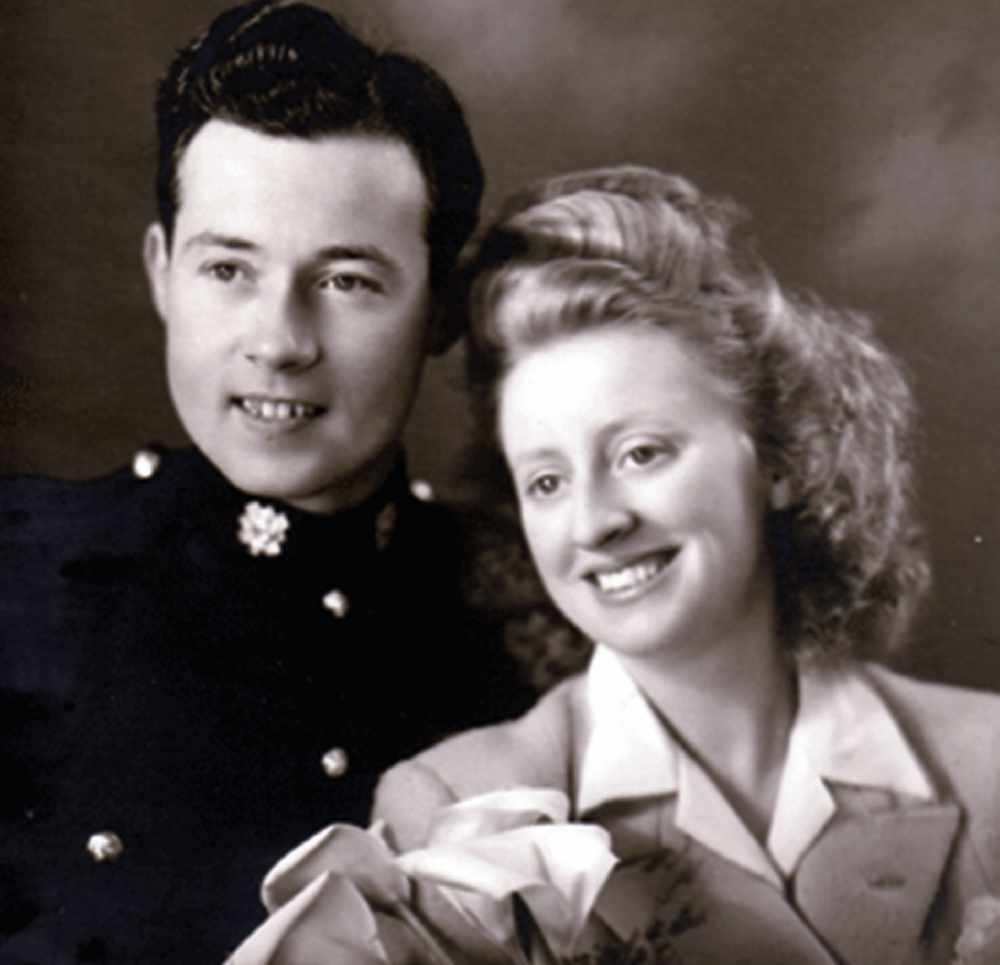 WEDDING DAY: Herbert and Jeannine.
Local family historian Gay Oliver says she has been waiting for many years to tell her VE Day story... so here it is...
Gay, who lives in Stalybridge, shares her full story in the latest issue of the Family History Society of Cheshire newsletter and shares it with our readers and listeners here.
Gay remembers that her mother Jeannine was an extremely glamorous lady and was always 'my father's beautiful golden girl'.
They had met during the liberation of Brussels when she pinched his cap during the Victory Parade in 1945, so Corporal Herbert Cullen was demoted the next day for appearing on parade without it. When she left school in 1943, she got a job with an insurance company where her own father was a director.
However, she was an extremely bright young lady and soon landed a job working for ENSA as secretary to a baroness, which also gave her the opportunity to use one of her other skills, singing.
She became a kind of Brussels equivalent of Vera Lynn, entertaining the troops and singing on the radio. She sang all the wartime standards, in French, German and English.
Gay recalls: "As a small child I can still remember her singing away while she did the housework. It still brings me to tears remembering my mum when I hear, 'We'll Meet Again', ' La Vie en Rose' or 'Lili Marleen'."
Her mum and dad married on Valentine's Day in 1946 and Gay was born on November 25 the same year.
Her father had to come back to England to be demobbed and he rented a house for them on West Street in Dukinfield, although for a time they had to live with Gay's Cullen grandparents on Katherine Street in Ashton.
"I don't think my mum ever got over the culture shock of coming from a fairly comfortable life in a cosmopolitan capital city, to a very grimy post war Ashton living opposite the gas works," writes Gay.
"Very soon after I was born though she was so homesick they went back to live in Brussels with my grandparents."
But her father found it difficult to find well paid work in Belgium and after the birth of Gay's brother the house in Berchem started to get a little overcrowded, so they came back to England, this time for good.
"This time it would be better though, in a new semi with a garden. Mum was still homesick, but we did go back every year for holidays and my grandparents used to come over at Christmas," says Gay.
"I still possess my dad's army trunk, his soldier's book, about a dozen telegrams some in English others in French and my mum's employment records. Plus sundry certificates and Wills.
"My dad served with the Black Watch and was one of the battalions left behind at Dunkirk, he told me he hid out at a farm with a French family and so could speak credible French by the time he met my mum.
"My Uncle Philippe (pictured below) was our hero when my brother and I were children, but he caused my grandmother endless trouble and heartache. The first of these was when thwarted in love, aged 16, he ran away to join the Foreign Legion, with my grandmother, clinging to his birth certificate, in hot pursuit telling them that he was too young to join.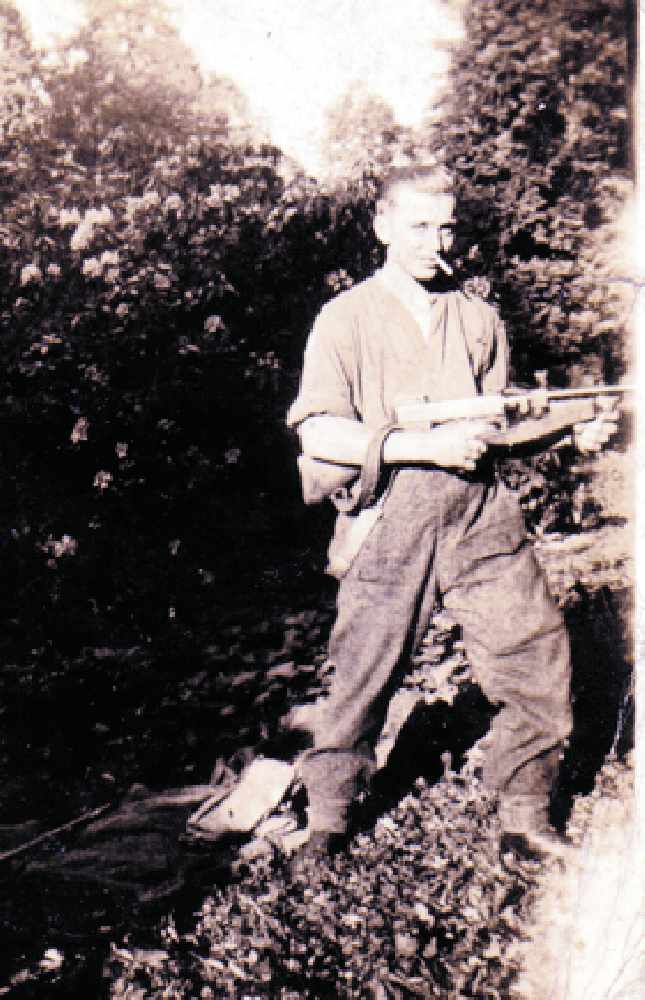 "During the war Uncle Philippe was in the Resistance. He was twice arrested by the Gestapo. The first time they interrogated him and let him go. The second time he was being taken away to prison on a train, but managed to escape through a toilet window when the train was stopped at a station. He spent the rest of the war with a price on his head."
After the war her uncle led a glamorous lifestyle. At one stage he was a director for Twentieth Century Fox, then together with Gay's aunt they ran a night club in Brussels (Restaurant Le Ritz). Later as they got older they ran a posh deli at Knokke-le-Zoute an upmarket seaside resort in Belgium.
Listen here to Gay who shares her account of the story with Tameside Radio's Scott Bruton.
Fly the flag with us this VE Day
Quest Media Network Ltd has teamed up with TASC - the Tameside Armed Forces Community - to deliver a unique programme of events across our online and on air platforms to mark this year's 75th anniversary of VE Day.
You will find much more on our dedicated website www.questmedianetwork.co.uk/news/ve-day/ including stories, historic tales, videos, audio interviews and more.