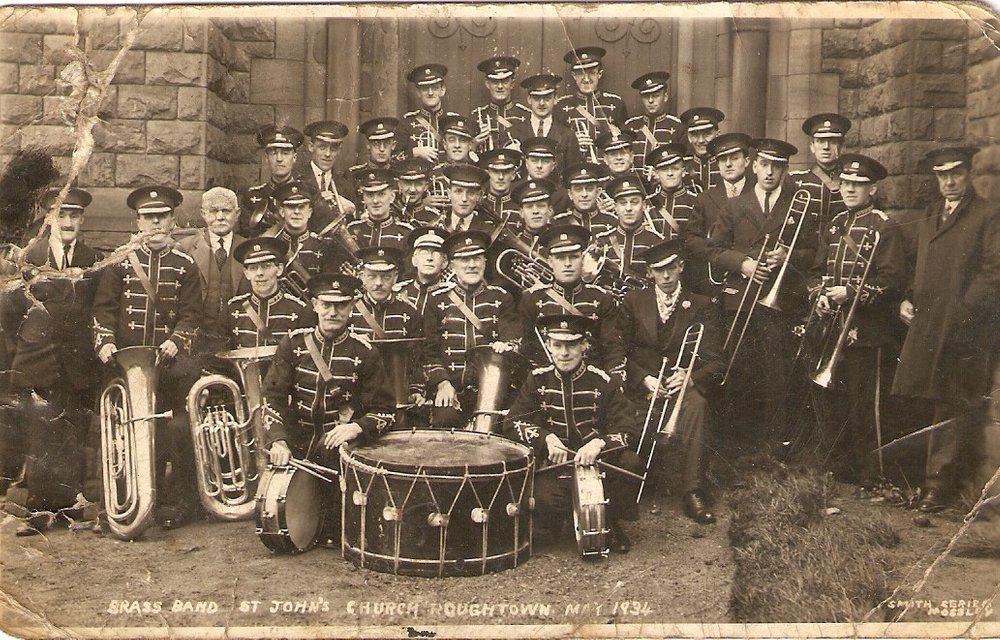 St John's Band (Mossley) was founded in 1933.
St John's Band (Mossley) musical director Paul Towle tells us about the importance of music at this special commemorative time.
Brass band music would have been a traditional mainstay of any VE Day celebration event and street party.
Sadly live performances by bands this year can not go ahead - and the same is true for St John's Band (Mossley).
Musical director at the band Paul Towle tells Tameside Radio's Scott Bruton about the plans the band had in place which sadly have had to be cancelled due to the coronavirus pandemic.
However, the band will still be commemorating the day and have recorded one of their members playing the last post at the Mossley war memorial...
Paul explains the importance of music in the war years and today, plus explains why we must all remember this VE Day.