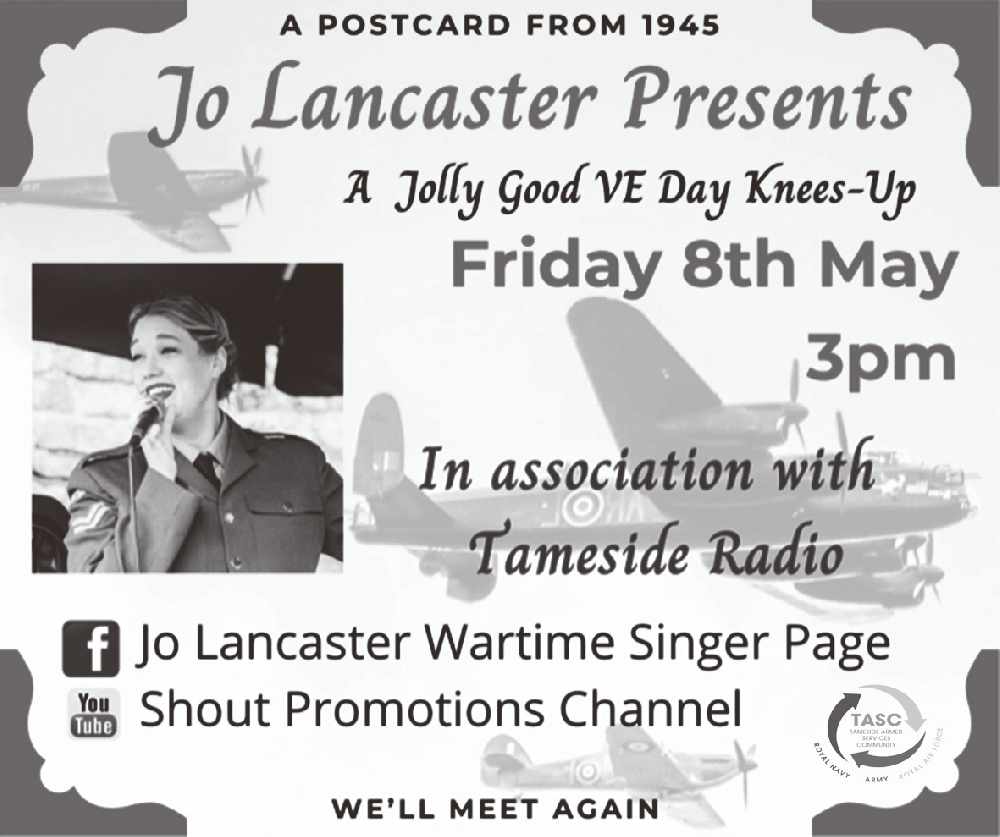 A unique day of celebration, remembrance, memories, music and more awaits
Quest Media Network Ltd has teamed up with TASC - the Tameside Armed Forces Community - to deliver a unique programme of events across our online and on air platforms to mark this year's 75th anniversary of VE Day.
This Friday we invite you to join us for our own unique and exclusive day of programming, including interviews with veterans, ex-military members, community leaders and more.
Plus we'll be speaking to residents who recall their own childhood experiences of war on the home front in Manchester.
Tune into Tameside Radio 103.6FM for a show packed with unashamed wartime nostalgia hosted by Mike Wallbank following the two minute silence from the cenotaph in London.
At 2.59pm Tameside Radio's Sarah Hall will bring you 'The Nation's Toast to the heroes of World War Two'. Everyone is encouraged to take part by raising a glass, cheering and clapping on your doorsteps and saying: "To those who gave so much, we thank you" followed by a minute's clapping at 3pm.
At 9pm we will bring you Her Majesty the Queen's address which will be broadcast at the exact moment her father, King George VI, gave a radio address on May 8, 1945.
The royal address will be followed by the national sing-a-long in a rendition of Vera Lynn's 'We'll Meet Again'.
Plus join Jo Lancaster 'live' across all of our Facebook pages for a 'jolly good wartime knees up' for one hour from 3pm as we capture the sounds of the celebrations from the era.
It promises to be a day of celebration, remembrance, memories, music and much more.
We'll also be covering events live on the day from your very own homes during lockdown to share with readers and listeners - and we would like everyone to join in with sharing your pictures of how you have marked the day with us too.
We would like to thank TASC for helping us to make this all possible, plus the Tameside Local Studies and Archives Centre for their assistance in bringing you many of the wartime-themed stories in this week's Reporter and Chronicle - out now!