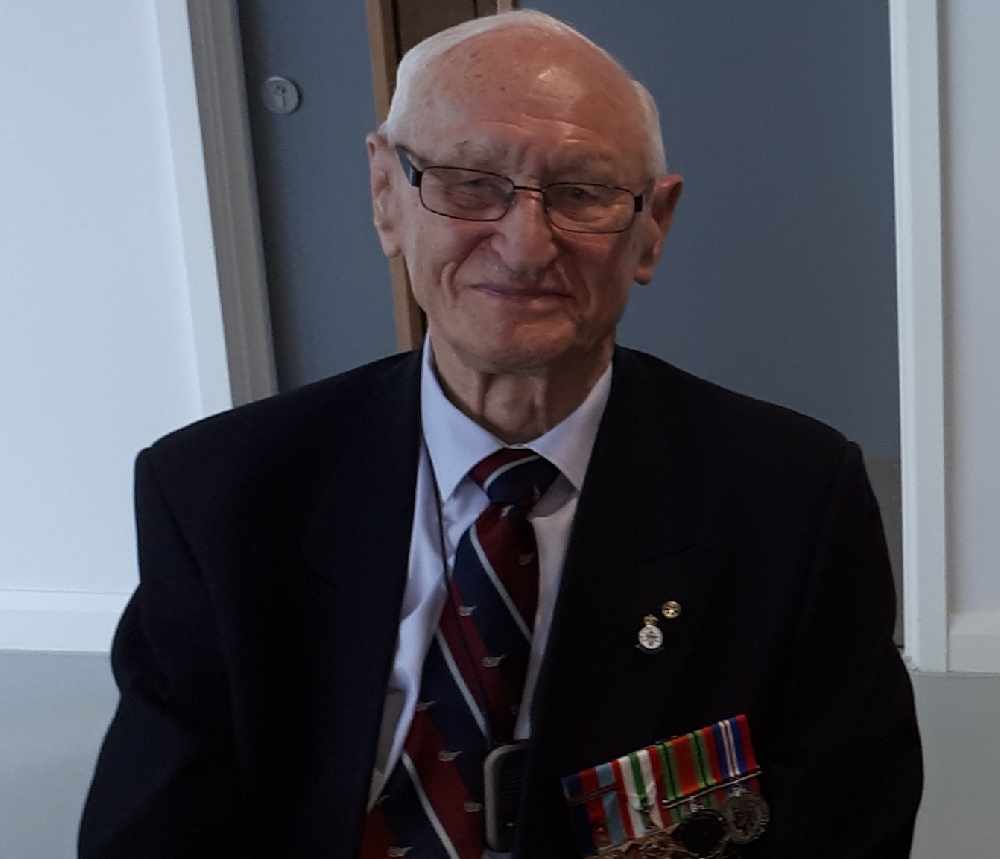 WE SALUTE YOU: Veteran Jack Millin.
Jack Millin helped in The Italian Campaign, driving back the German forces, and tells his story from Ashton to the front line.
Jack Millin from Waterloo remembers the outbreak of war and the first bombs that dropped near Ashton, before the Manchester Blitz had even begun. He was 15-years-old when the war started.
His own father had fought with the Manchester Regiment and the Royal Engineers in the Great War, little realising his son would have to go through the whole thing again 20 years later.
Jack joined the RAF and was sent for WOP/AG (Wireless Operator/Air Gunner) training and undertook operational training in Egypt, joining five SAAF Aircrew who were short of a Wop/Ag to fully operate a B26 Martin Marauder with a crew of six.
On arriving in Egypt he was told to find the SAAF Crew who were looking for him to make up their own.
His SAAF unit was 12 Squadron part of 3 Wing Desert Air Force who took part in daylight operations supporting the 8th British Army (The Desert Rats) in The Italian campaign.
The Eighth Army swept up the coast of Italy along with 150,000 infantry, tanks and artillery.
Jack served in the SAAF throughout the war up to the German capitulation in Italy.
"What does VE Day mean to me? It was a relief that there was no more fighting - I had survived the war. It was a relief to know I could live another day because of course the losses of air crew were high."
You can listen to Jack's story which he shared this week with Tameside Radio's Scott Bruton.
Fly the flag with us this VE Day
Quest Media Network Ltd has teamed up with TASC - the Tameside Armed Forces Community - to deliver a unique programme of events across our online and on air platforms to mark this year's 75th anniversary of VE Day.
You will find much more on our dedicated website www.questmedianetwork.co.uk/news/ve-day/ including stories, historic tales, videos, audio interviews and more.