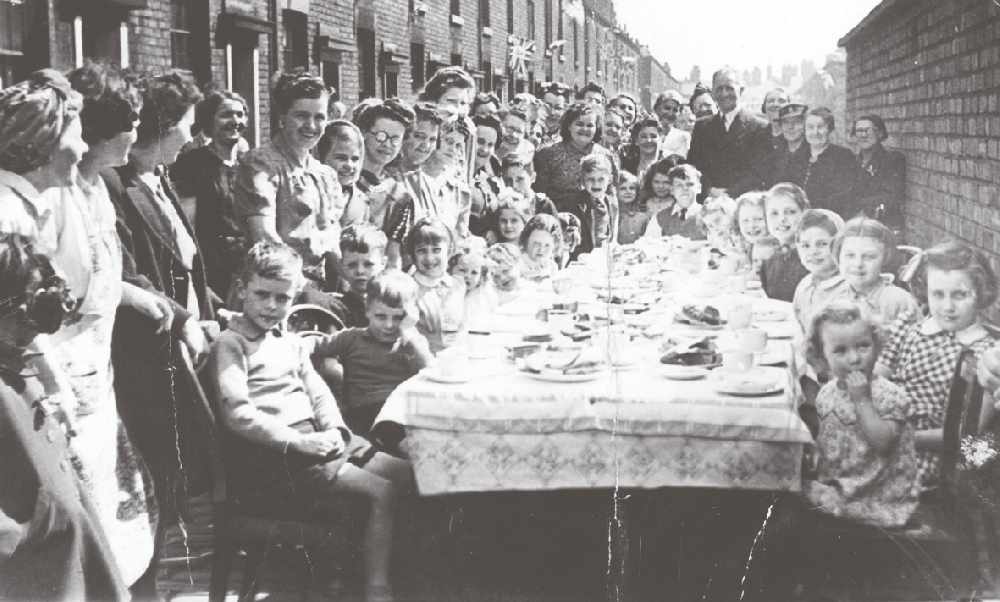 A time to smile again - the residents of Hope Street and Russell Street in Ashton
Flags, bunting, bells and 'sumptuous spreads'
Trafalgar Street, Ashton, could claim one of the most successful of the many impromptu street parties. Neighbours clubbed together to create 'a sumptuous spread' for 20 to 30 children.
Householders in a section of Pelham Street between Birch Street and Pottinger Street arranged a similarly happy gathering with a mouthwatering feast of sandwiches, jelly and custard, biscuits, blancmange, buns and fancy cakes.
Tea was followed by a few games and a huge bonfire was lit in one of the gardens.
The Ashton branch of the British Red Cross Society held a party at their Katherine Street headquarters for more than 120 children whose fathers serving in the forces had been killed or taken prisoner.
Sandwiches, fancies and biscuits were served followed by trifle. Thirteen-year-old Marlene Goulden whose father was a prisoner in Japan sang and tap-danced to Yankee Doodle Dandy.
On leaving, each child was given a present of a painting book, an orange and some nuts.
Throughout the day, churches held thanksgiving services. The bells of Ashton Parish Church and elsewhere rang out a victory peal.
The ringers at St Peter's Church, Ashton, included five ladies who had the same task on Armistice Day at the end of the Great War in November 1918.
Mrs W Wolstencroft (in her 73rd year in 1945), Mrs TG Hawkins, Mrs J Clayton, Mrs W Hurst and Mrs H Wall had been members of the only ladies ringing team in the British Isles.
In Mossley, the floodlit town hall was a feast for the eyes after the bleakness of the war years.
The best display of flags and bunting was at Brookbottom and the residence of Mr and Mrs Bottomley.
Fireworks could be heard on a number of nights, pubs and clubs were packed to capacity but at no time was there any undue hooliganism.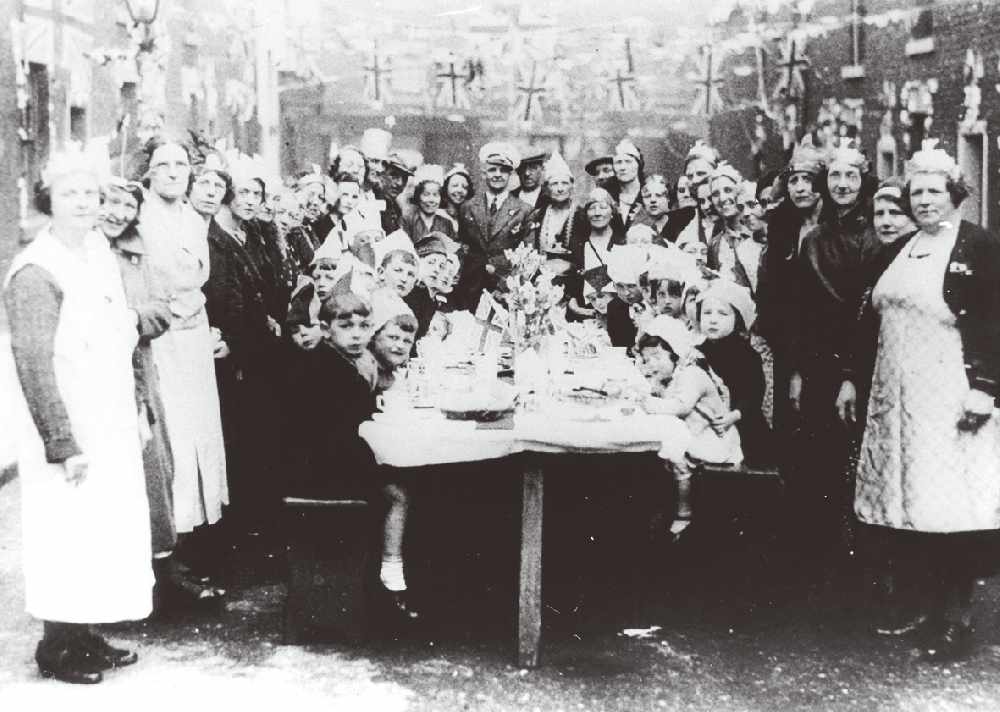 A 'royal' time was had by all in Queen Street, Dukinfield.
Dukinfield celebrated the end of hostilities with a public service of thanksgiving in front of the town hall which attracted 5,000 people, followed by a VE Day party in Foundry Street.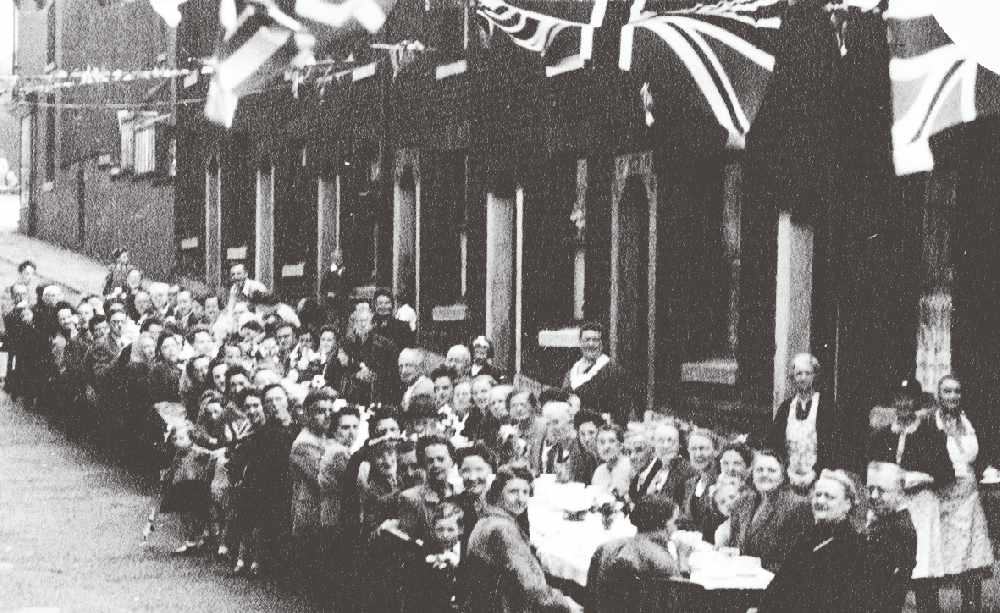 The Elgin Street party in Stalybridge.
Fly the flag with us this VE Day
Quest Media Network Ltd has teamed up with TASC - the Tameside Armed Forces Community - to deliver a unique programme of events across our online and on air platforms to mark this year's 75th anniversary of VE Day.
You will find much more on our dedicated website www.questmedianetwork.co.uk/news/ve-day/ including stories, historic tales, videos, audio interviews and more.