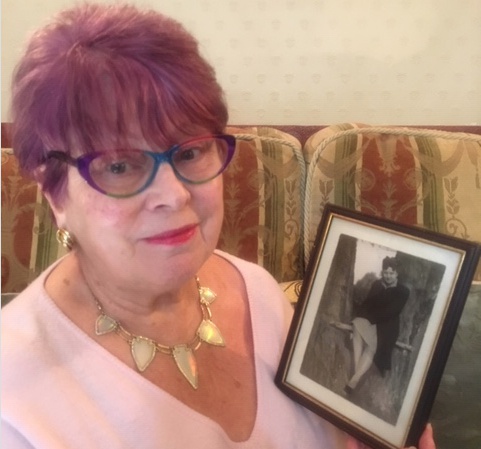 WARTIME GRIEF: Lynn with a picture of her mother Edith
Young love and heartbreak in the Second World War
The war touched all families and there are many tales of tragedy and heartbreak that have been passed down across the years.
Lynn Travis relays one such story about her own mother Edith (pictured below) who was born in 1923.
Her wartime sweetheart was Frederick who was a serving soldier and became a Lance Sergeant in the Grenadier Guards. It is believed he served in Africa before being posted to Italy.
Frederick had asked Edith's parents for permission to marry her but, as she was only 18 at the time, they refused, believing her to be too young.
But Edith's father eventually gave his blessing and Frederick and Edith were married the following year in Stalybridge in 1942.
The newly married sweethearts spent just two weeks together in Scotland where Frederick was based, before he was posted overseas.
They would never see each other again.
Tragically Fred was killed in February 1944 in Italy. He was just 24.
Later, Edith asked her father why he had granted permission for them to marry, and he replied: "I looked into his eyes... and knew he wouldn't be coming back."
He could never have forgiven himself he said if he had not agreed for them to marry.
Listen below as Lynn tells the heartbreaking story in her own words to Tameside Radio's Scott Bruton.