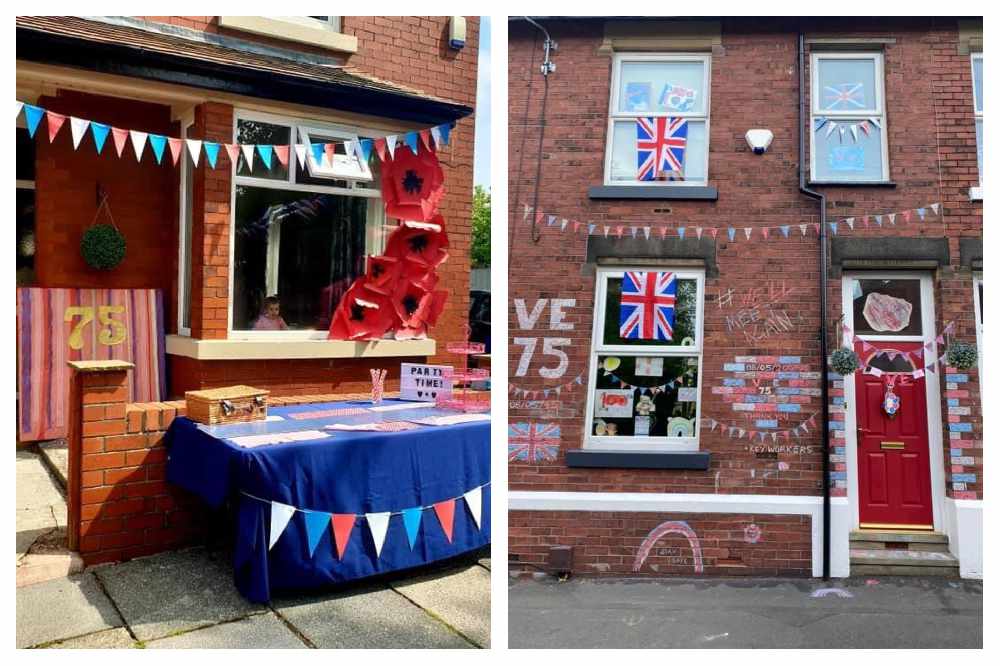 Communities across Hyde certainly got into the spirit of VE Day last Friday, by dressing up their houses as part of the nationwide celebrations.
Local estate agency On The Move Property Boutique teamed up with Hyde Werneth's Conservative councillors Phil Chadwick and Ruth Welsh to hold a competition for the best dressed house in the Gee Cross area.
With the aim to unite the local communities and help lift people's spirits during lockdown, residents of Gee Cross - as well as Romiley, Woodley and Bredbury - were encouraged to join a Facebook group where members could enter the competition simply by uploading photos of their decorated homes.
The original plan was for Annabelle Jardine-Jones, owner of On The Move Property Boutique, to judge the entries 'virtually' and pick a 'Best Dressed House' winner from each of the four communities involved.
However the response was overwhelming and hundreds of people entered, so a shortlist was created and put to a public vote in the Facebook group and the On The Move Property Boutique Facebook page.
Here is a list of the winners, who received a 'Best Dressed House' framed certificate and box of chocolates:
Gee Cross joint winners - with over 500 votes between them, it was neck and neck all the way
Brabyns Road entered by Ashley Blackshaw & Kim Hibbert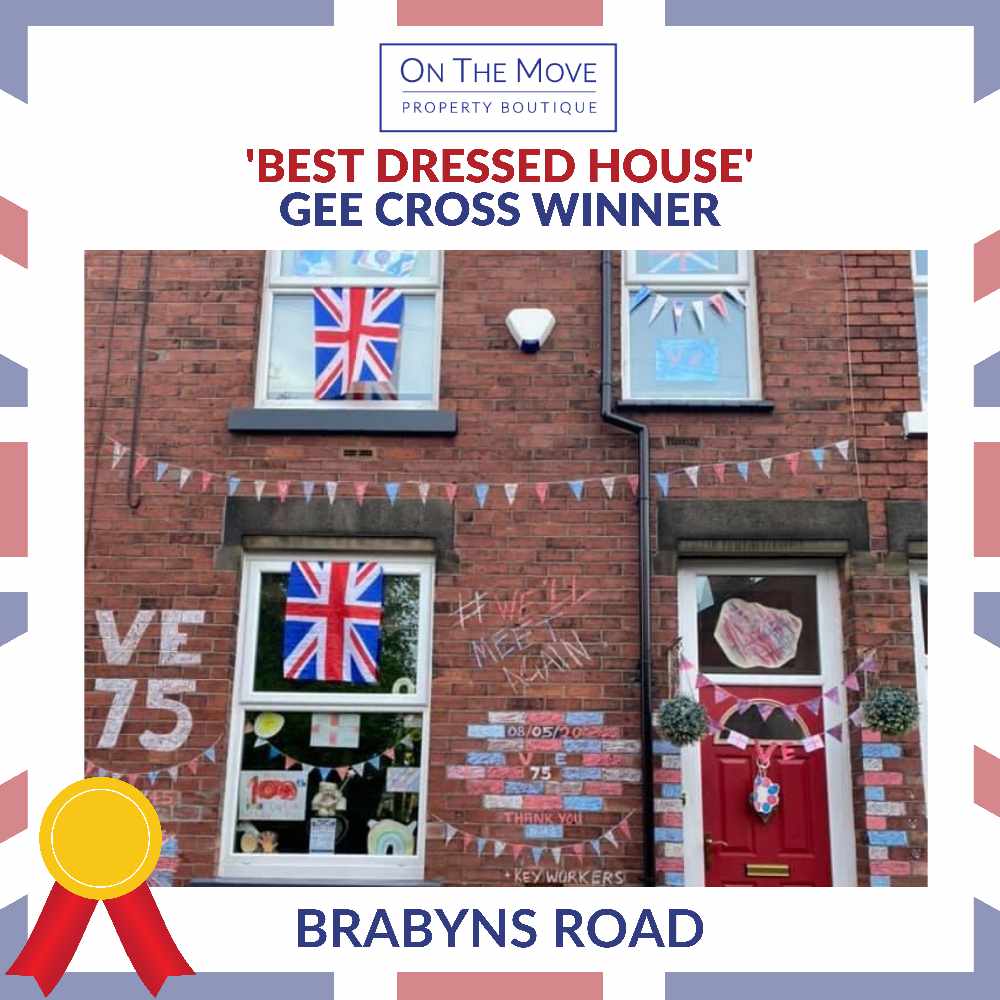 Napier Street entered by Jessika Chandler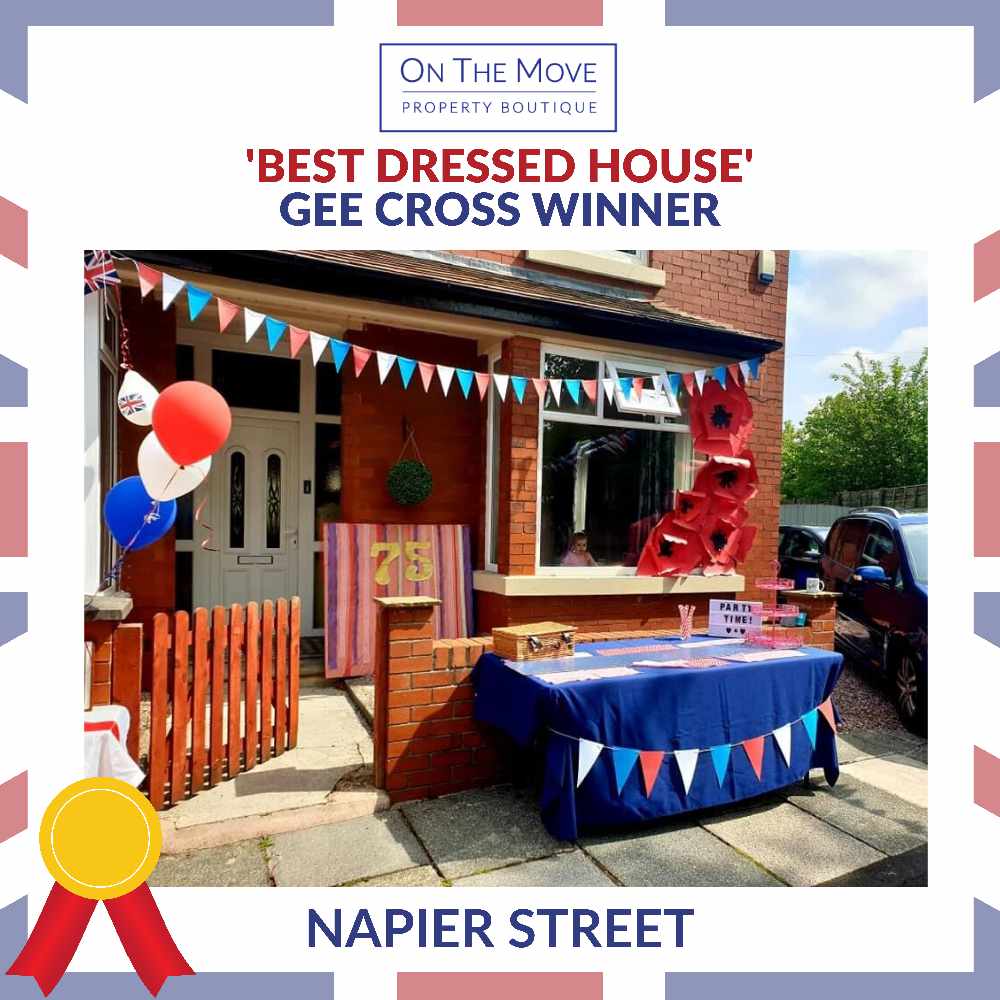 Romiley joint winners with 125 votes each
Heys Lane entered by Charlotte Barber-Bennett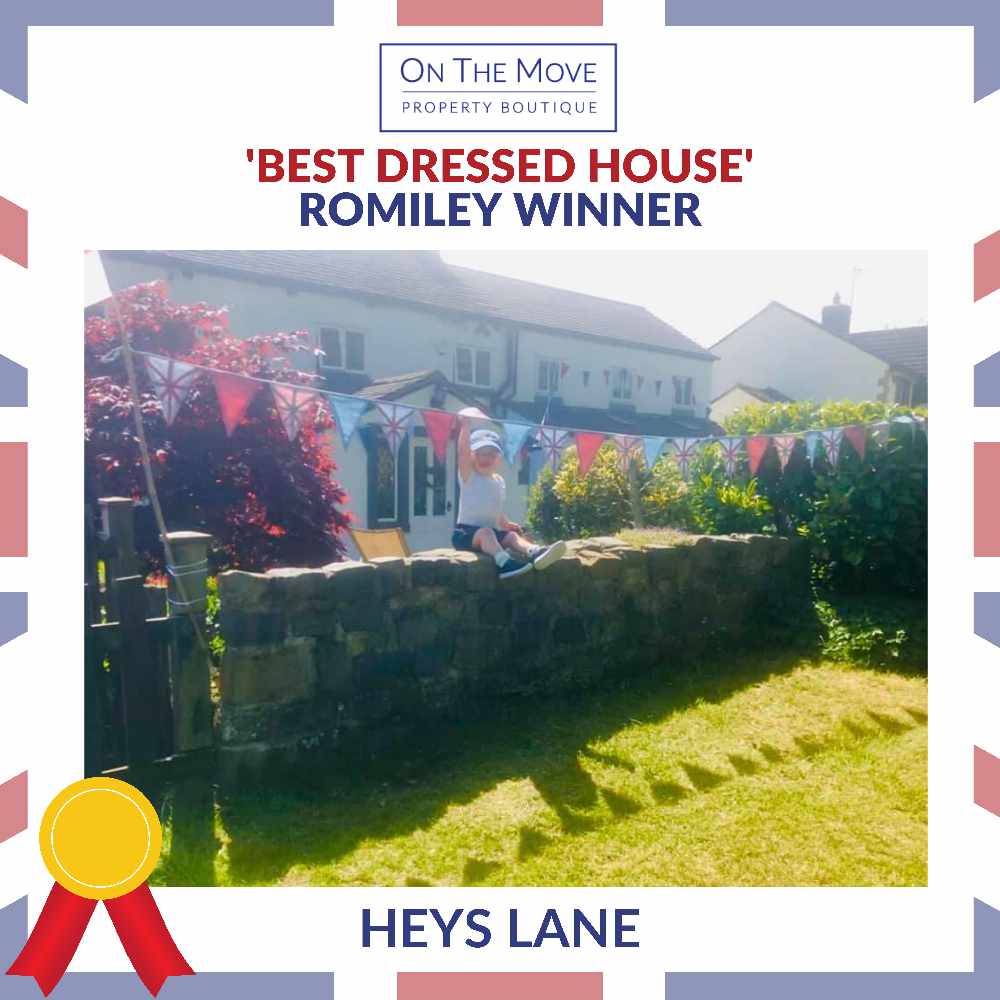 Far Ridings entered by Julie Hinchliffe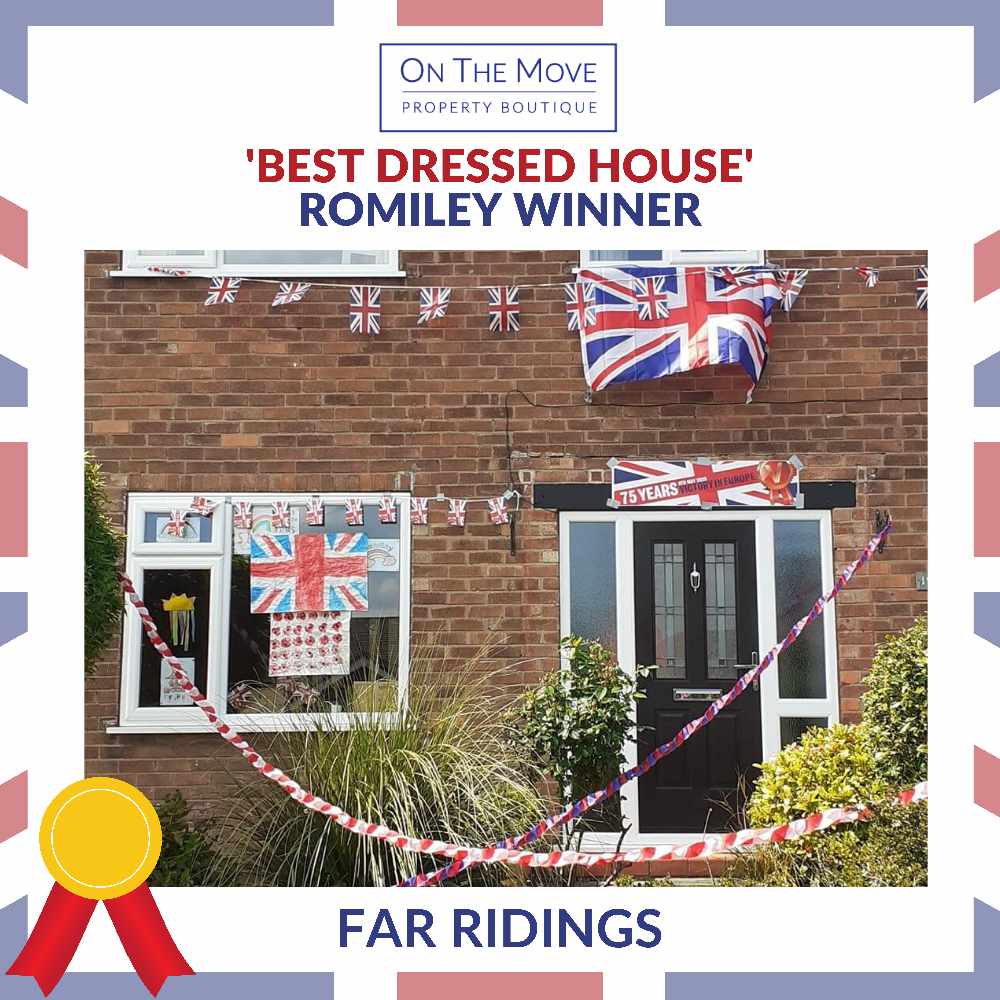 Bredbury winner
Hayfield Road entered by Jackie Hodkinson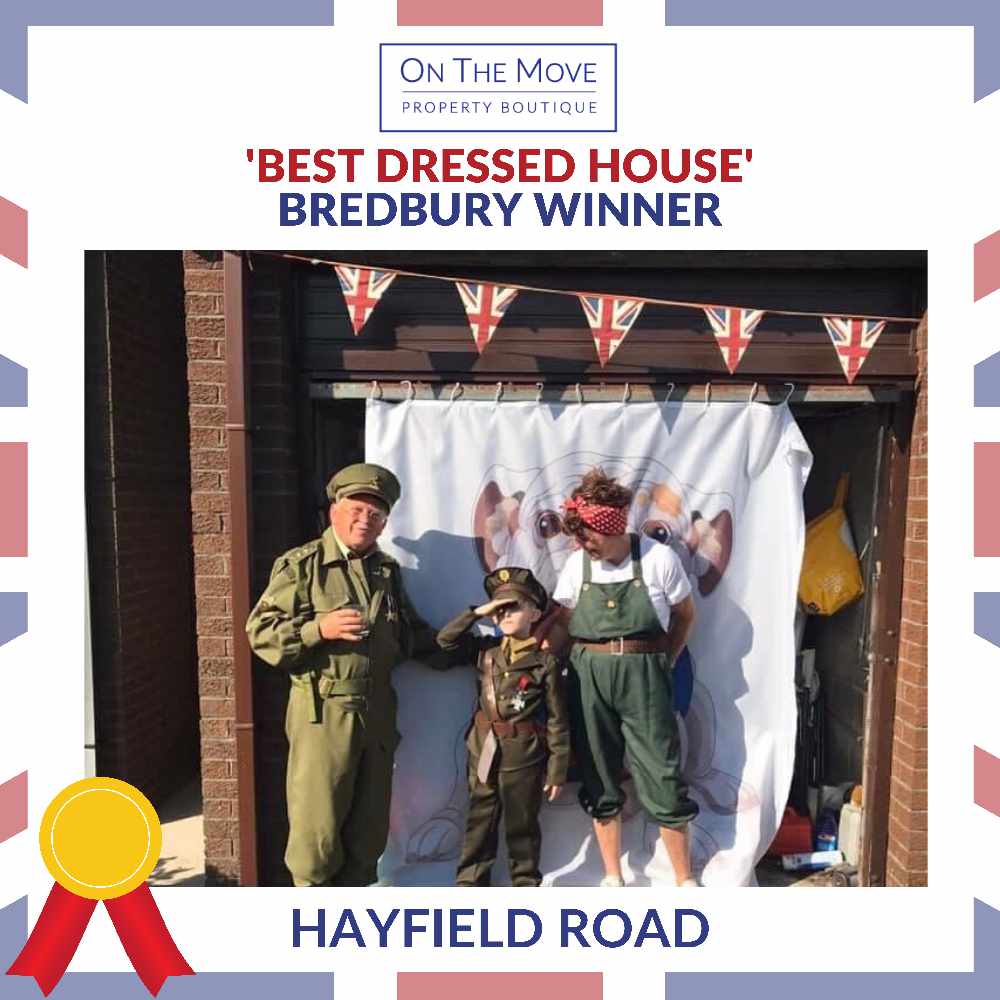 Woodley winner
South View entered by Sireva Sawfly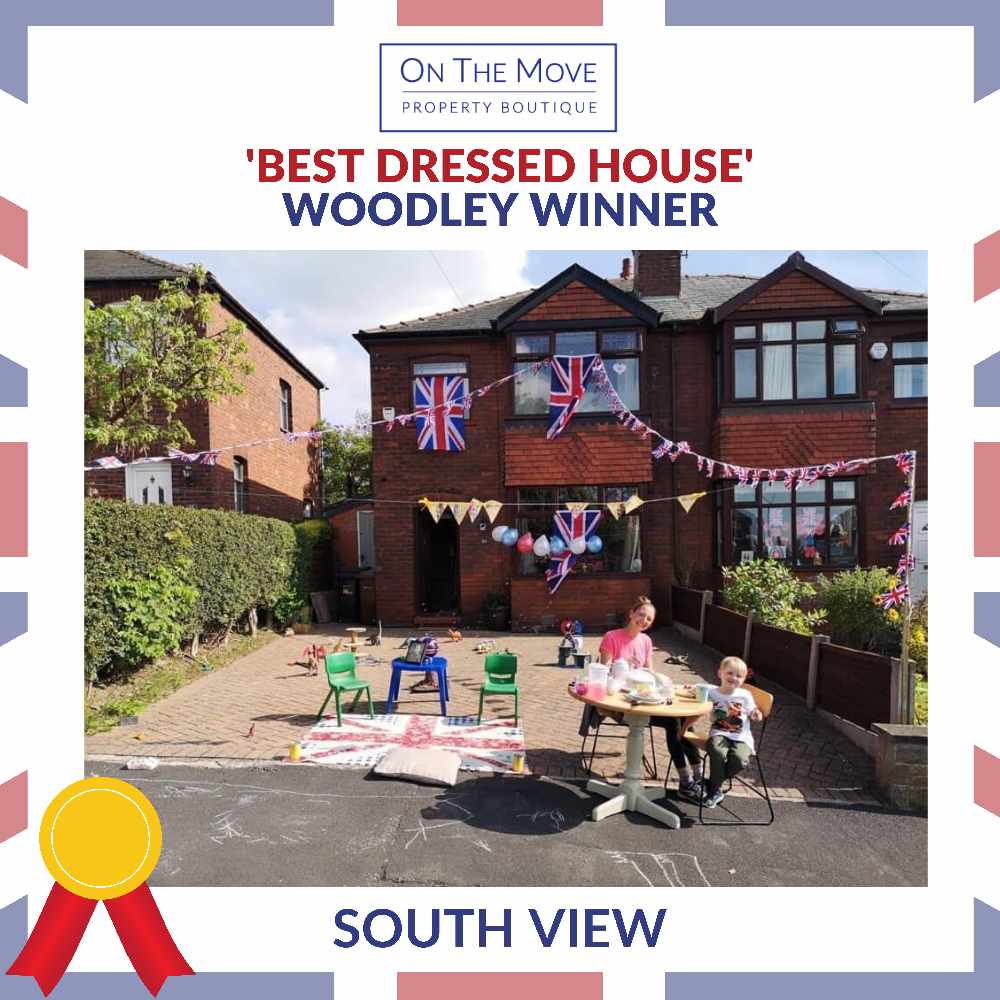 Speaking about the competition, Annabelle said: "As we face some of the most challenging times since the end of WWII, it was now more than ever important to unite in recognition of the service to the nation, just as communities did 75 years ago.
"We wanted to bring our local communities together in celebration, and what better way as an estate agent, than to judge a 'Best Dressed House' competition.
"Our Facebook group now has over 750 members and it has been amazing to see so many people come together sharing ideas of crafting, baking, children's activities and more.
"The response to the 'Best Dressed House' competition was overwhelming. As you can see from the photos everyone put in so much effort and got so creative when they couldn't get their hands on things like bunting.
"It was too hard to choose so we decided to put it to a vote in the Facebook group to crown the winners but everyone was deserving in our eyes.
"Also just wanted to say as huge thank you to the local councillors and MPs for getting behind this and supporting us as small business in this difficult time – Hyde Werneth Conservatives, Phil Chadwick and Ruth Welsh, Romiley & Bredbury Green Liberal Democrats, Lisa Smart and Angie Clark and MP for Bredbury, Romiley and Woodley, William Wragg."
Main image:
The joint winners of the Gee Cross prize - houses on Napier Street (left) and Brabyns Road.
Miss any of our VE Day coverage?
Here at Quest Media Network, we teamed up with TASC - the Tameside Armed Forces Community - to deliver a unique programme of events across our online and on-air platforms.
Visit a dedicated section of our website here https://www.questmedianetwork.co.uk/news/ve-day/ where you can find audio interviews, videos, memories, recollections and much more with veterans, ex-military members, community leaders and others.
Our very own historian Mike Wallbank also presented a special VE Day show on Tameside Radio - which you can catch up on here.