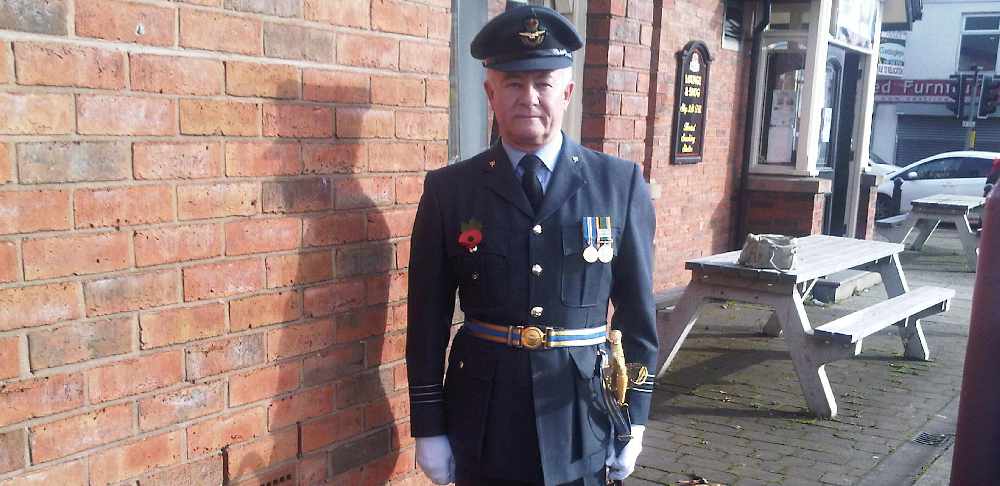 Wing Commander Roy Catterall DL RAFVR(T)
Why we should all take a moment to reflect this VE Day
Wing Commander Roy Catterall DL RAFVR(T) was born in 1948 in Droylsden, and was educated at Moorside Primary School and Littlemoss Secondary School before following his father into the Engineering Industry where he became an apprentice with Mather & Platt Ltd.
Roy joined the Air Training Corps in February 1963 as a cadet at 430 (Droylsden) Squadron rising through the ranks until commissioned into the Royal Air Force Volunteer Reserve Training Branch as a Pilot Officer in 1978.
He was promoted to Flt Lt in 1982 when he assumed command of the squadron later transferring to 317 (Failsworth) Squadron. In 1998 he was promoted to Squadron Leader and joined the Wing Staff as the Wing Training Officer; Roy was promoted to Wing Commander in January 2002 and assumed command of East Lancashire Wing.
Roy is Vice Chair of TASC (Tameside Armed Forces Services), Chair of SAAFA for Greater Manchester and a Deputy Lieutenant for the Greater Manchester Lieutenancy.
He speaks to Tameside Radio's Scott Bruton about his work with the ATC, his greatest flying moment in a Spitfire no less and why VE Day is so important for him - and all of us.
Fly the flag with us this VE Day
Quest Media Network Ltd has teamed up with TASC - the Tameside Armed Forces Community - to deliver a unique programme of events across our online and on air platforms to mark this year's 75th anniversary of VE Day.
You will find much more on our dedicated website www.questmedianetwork.co.uk/news/ve-day/ including stories, historic tales, videos, audio interviews and more.