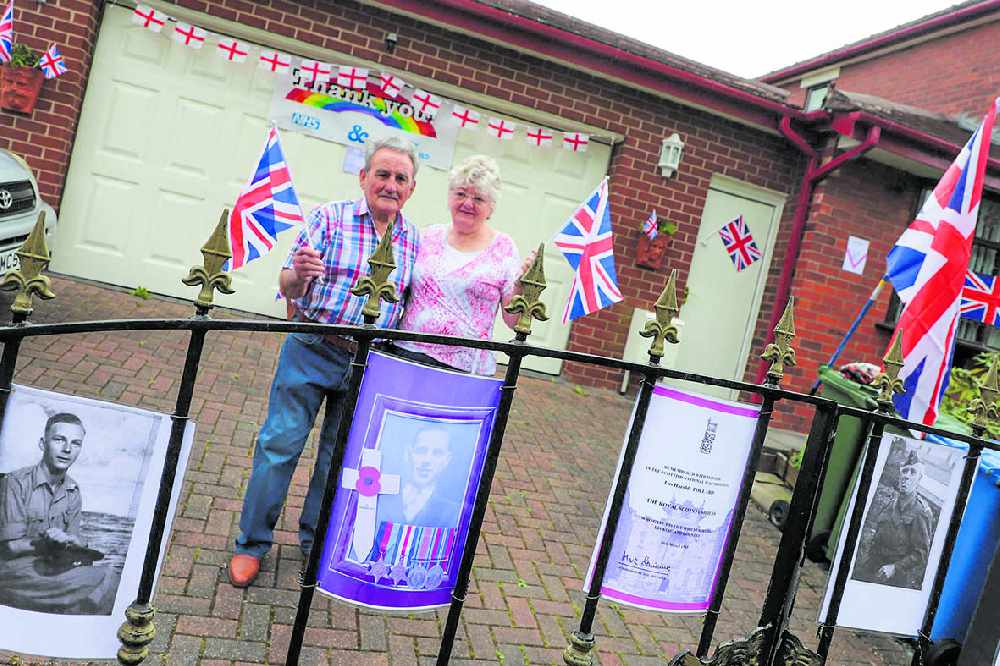 A couple from Denton went that extra mile on VE Day by decorating their house in honour of their families' military history.
Colin and Joyce Pollard both come from military backgrounds; both their fathers fought in the First World War, while Colin is one of six brothers, three of whom fought in World War Two.
With the theme 'Our Family at War', it was Colin's brother Harold to whom they devoted most attention, 75 years after his death.
Harold was killed on March 26, 1945, just six weeks before the fighting in Europe ceased. He was just 18 years old and had joined the armed forces only 12 months earlier.
Harold is buried in the Reichwald Forest War Cemetery alongside nine of his comrades from the Royal Scottish Fusiliers. Colin and Joyce make an annual trip to visit his grave, though were unable to this year.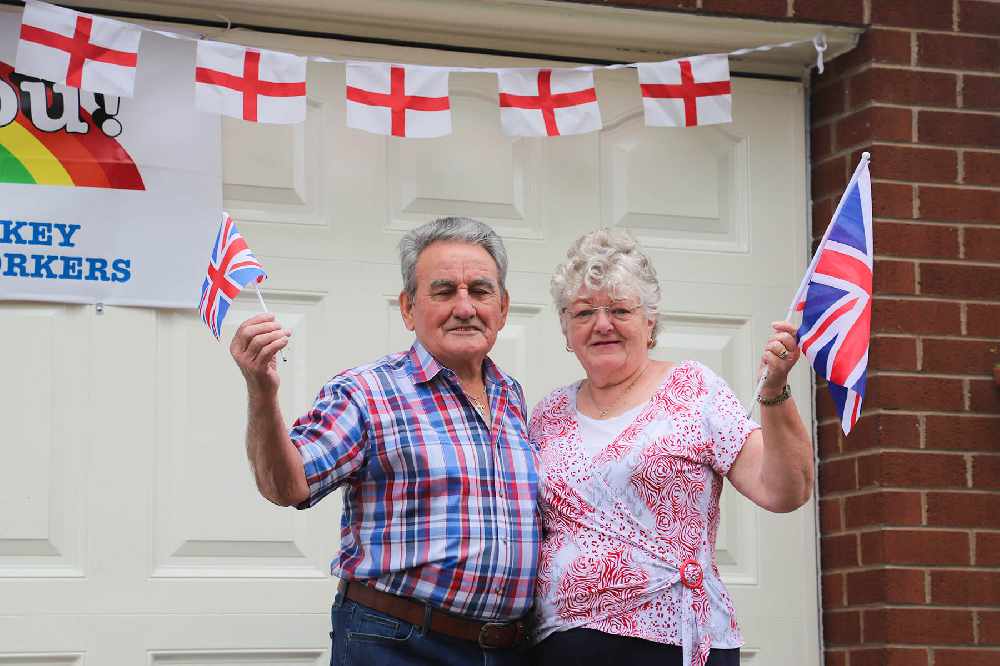 "We were due to visit his grave on March 26 this year, on the exact date he died," Joyce explained. "That's never happened before, so it would have been a special trip, but because of coronavirus, we couldn't go."
Alongside pictures of Harold, Colin and Joyce displayed his certificate from the Roll of Honour at Edinburgh Castle.
"It's been an upsetting period of time," Colin added. "When we go, we always put a cross on the ten graves from his battalion and a wreath on Harold's. It's a shame we can't go this year of all years. There have been a few tears shed."
Colin's two eldest brothers also fought in the Second World War and survived.
"When the family got back together after the war, without Harold, my brothers couldn't go to the cemetery," Colin said. "It was too upsetting for them and they'd seen enough war.
"I have taken my eldest son before and now my youngest son would like to go. I'm nearly 84 so this year might have been my last visit. But after this is all over, we'll drive over to Germany."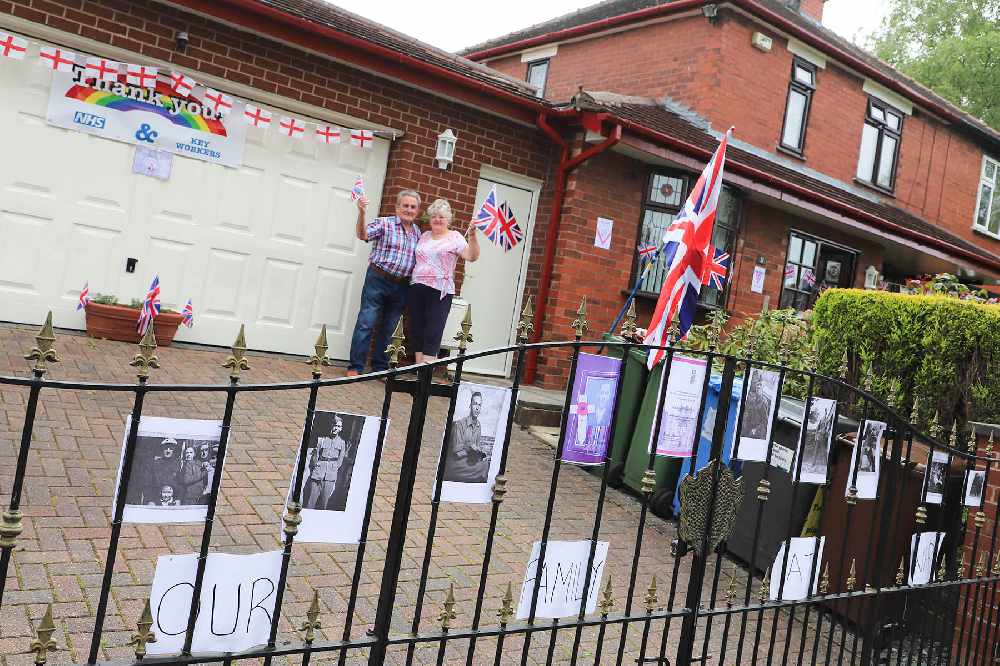 Despite not being able to visit Harold's grave, Colin and Joyce paid an excellent tribute to him and their families on VE Day.
Their display attracted lots of positive attention from their neighbours in Denton, including Tameside Council leader Brenda Warrington and Denton and Reddish MP Andrew Gwynne.
Joyce explained: "We hadn't done it before, but most of our family have been in the forces so we wanted to honour them.
"Everybody has been so fascinated by the display. People have been stopping to have a look and ask questions, which has been lovely."