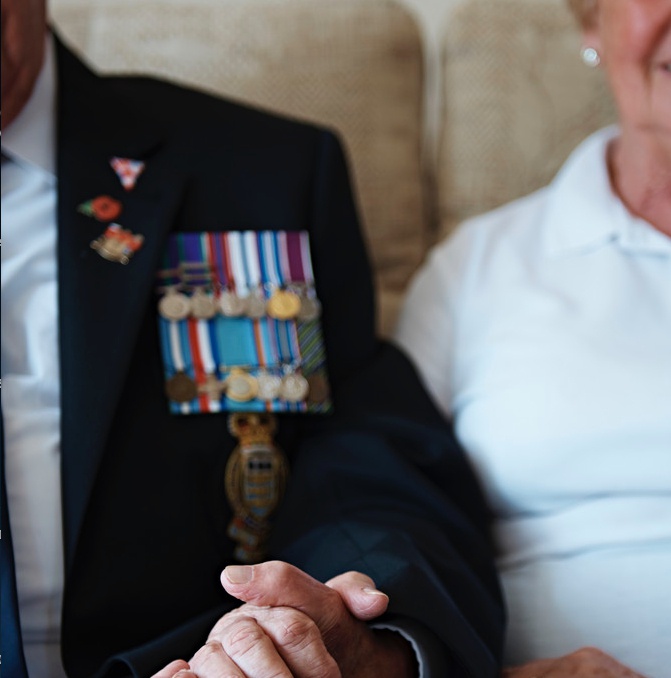 The Royal British Legion's Admiral Nurses launch service in response to Covid-19 pandemic
The Royal British Legion has launched a UK-wide telephone and video service, plus a range of online tools, to support carers of those living with dementia amid the Coronavirus outbreak.
The service is open to all members of the British Armed Forces community, whether they are the person living with dementia or their carer, who need specialist advice and support both based in the UK or overseas.
The service will offer access to phone or video support from Admiral Nursing staff providing specialist dementia care, despite the Covid-19 pandemic.
In addition to the telephone and video service the Legion has launched a range of online tools designed to offer support to carers at this time. The tools include videos explaining the current Covid-19 lockdown restrictions to be played to those living with dementia, advice and information for carers, and a carers' activity pack.
The Royal British Legion's Admiral Nurse National Lead, Paula Smith, said: "The Royal British Legion is committed to running and enhancing services for our Armed Forces community during the coronavirus crisis.
"For the first time our specialist dementia care advisors are moving from regional to UK-wide support for those caring for loved ones living with dementia. This support is more vital than ever given the additional challenges they are currently facing.
"We are not able to do our normal in person assessments, but instead we are supporting our Armed Forces community during the pandemic remotely when and where they need us most. Anyone who needs support should call the Legion's contact centre to be put in contact with an Admiral Nurse."
The Royal British Legion's Admiral Nurses offer specialist support, information and advice to the carers of people living with dementia. The service was developed in partnership with Dementia UK, the national charity that provides specialist dementia support for families through Admiral Nursing.
There are more than 200 Admiral Nurses in the UK who work on some of the most complex cases providing expert one-to-one practical, clinical and emotional support. After Dementia UK, the Royal British Legion is the biggest employer of Admiral Nurses in the UK. Anyone who has served in the British Armed Forces, or is a family member of carer for someone who has served, is eligible for support from The Royal British Legion's Admiral Nurses.
· You can call 0808 802 8080 if you need support or visit www.rbl.org.uk/admiralnurses to access our online tools
· A video for carers during Covid-19 can be found at: https://www.britishlegion.org.uk/get-support/care-and-independent-living/support-for-carers/admiral-nurses
Fly the flag with us this VE Day
Quest Media Network Ltd has teamed up with TASC - the Tameside Armed Forces Community - to deliver a unique programme of events across our online and on air platforms to mark this year's 75th anniversary of VE Day.
You will find much more on our dedicated website www.questmedianetwork.co.uk/news/ve-day/ including stories, historic tales, videos, audio interviews and more.