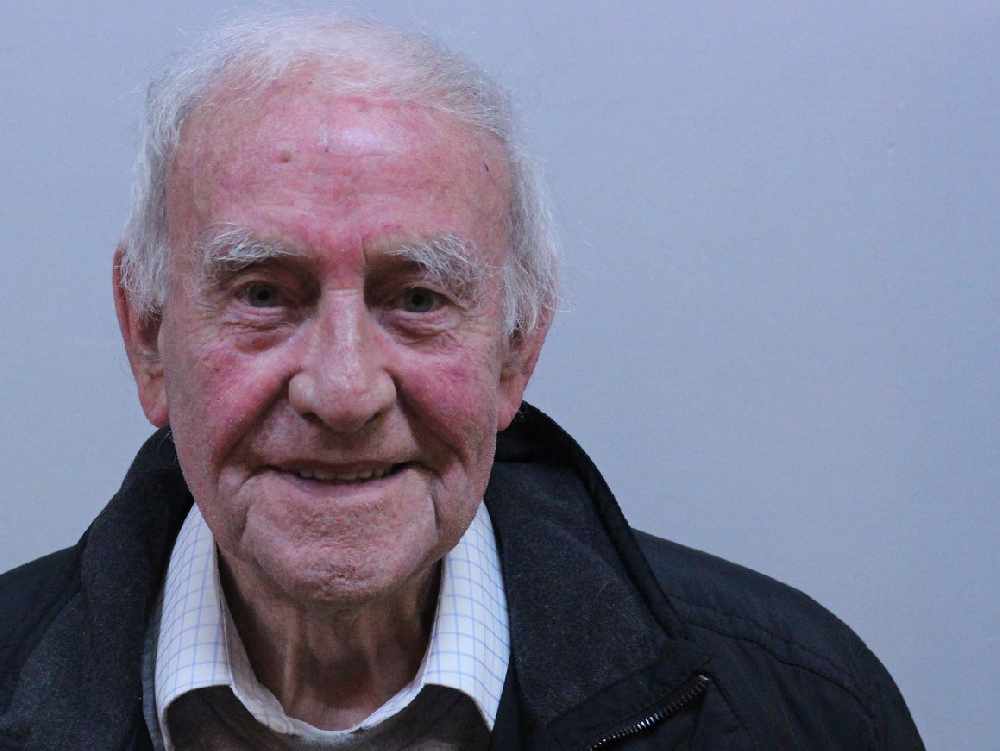 BRIAN GOODWIN: Childhood memories of VE Day celebrations.
A huge bonfire was built - listen to find out where all the wood came from
Brian Goodwin was just five-years-old when the Second World War was declared.
Brian, who now lives in Denton, used to live in West Gorton back then with his family and jokes of his evacuation together with his sister... all the way to Macclesfield!
However - he had never seen so much countryside or fields before.
His evacuation didn't last too long though before his parents decided their children had to come home and he and his sister returned to Manchester.
Being only young and with just one hour of school a day and the rest of the time to play around, Brian's childhood memories are of a time filled with excitement and playtimes rather than a time filled with fear - and of collecting shrapnel souvenirs with his pals - his proudest being an incendiary bomb casing which fell in his back yard.
But he does remember the blitz and the 'red glow' across Manchester when the bombs came.
On the announcement that war was over he remembers residents building a big fire and everyone dancing with joy in the streets into the night.
You can listen to Brian sharing more of his wartime memories with Tameside Radio's Scott Bruton here.
Fly the flag with us this VE Day
Quest Media Network Ltd has teamed up with TASC - the Tameside Armed Forces Community - to deliver a unique programme of events across our online and on air platforms to mark this year's 75th anniversary of VE Day.
You will find much more on our dedicated website www.questmedianetwork.co.uk/news/ve-day/ including stories, historic tales, videos, audio interviews and more.