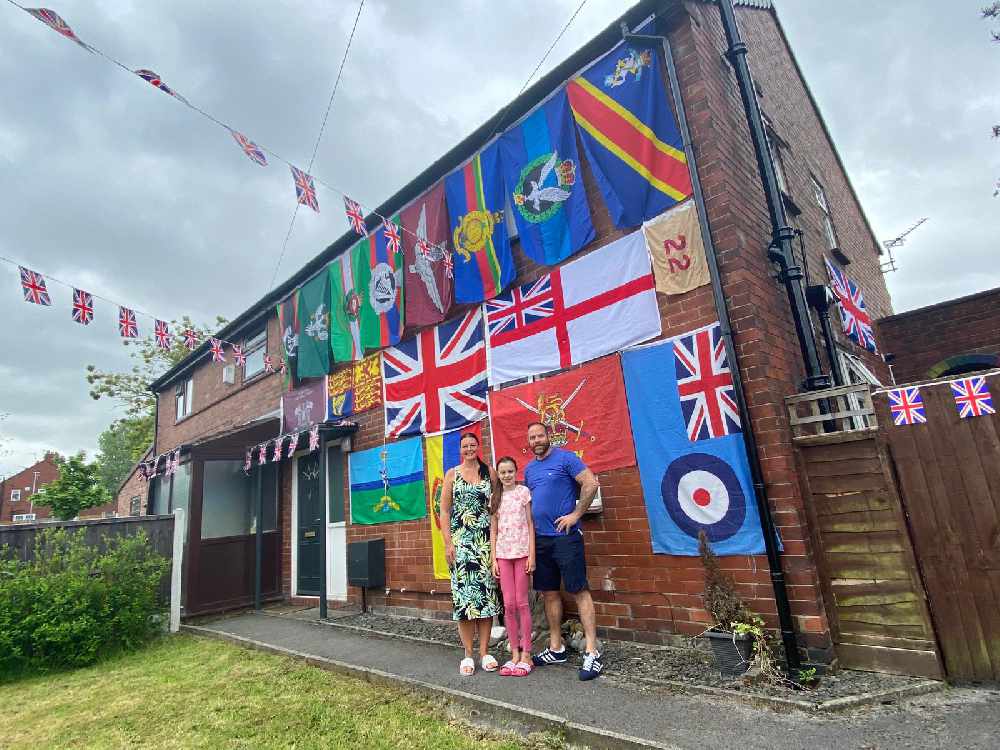 A Tameside veteran is flying the flag on behalf of the armed forces community across borough to mark VE Day.
Chris Moulton runs the Tameside Veteran's Breakfast Club, who meet every month at the Globe Café in Dukinfield.
They were due to meet today and hold a barbecue to celebrate the 75th anniversary of VE Day, but lockdown restrictions put a stop to that.
So, on behalf of the club, Tameside Armed Forces Community and Curzon Ashton Military Veteran's Football Team, Chris is flying all of their regimental flags at his home in Ashton.
"We would have all been together to mark VE Day today but obviously now we can't" Chris said. "I'm flying these flags and putting the bunting up to show the people of Tameside our pride in our forefathers who set the world free from tyranny."
Despite not being able to meet up, the strong armed forces community in Tameside are looking after one another.
Chris added: "Social media has been a godsend during the lockdown. We can't be together but we are always in touch and checking up on each other."