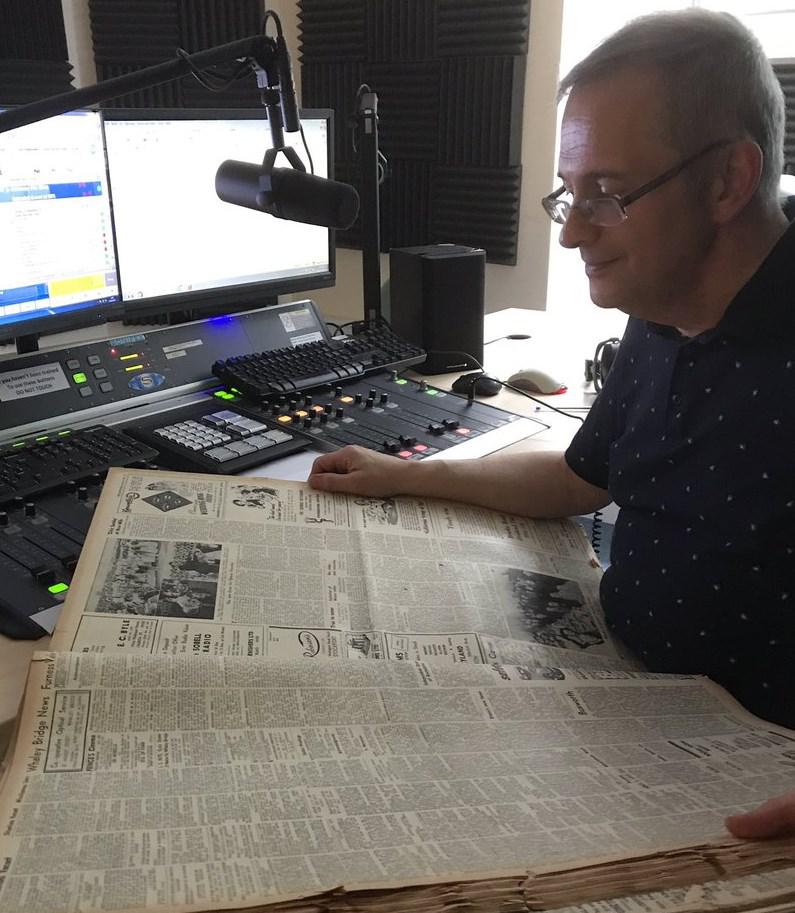 Our very own historian Mike Wallbank presented a special VE Day show on Tameside Radio - which you can catch up on here.
The hour-long programme, which aired from 11am to 12pm, gives a flavour of VE Day, from Winston Churchill's famous address to the nation back in 1945 to the celebrations in our own area.
Mike - who has a regular nostalgia column in the Reporter and has his own show on Tameside Radio called 'The Show That Time Forgot' - also delves into how the Reporter covered the events of the day 75 years ago.
The music during the hour includes some of the popular songs of the war years from Roll Out The Barrel to We'll Meet Again...1945 hits by Bing Crosby, The Andrews Sisters and Ella Fitzgerald... plus a few surprises!
If you missed it, don't worry - because you can listen back to it at any time by heading here: https://www.questmedianetwork.co.uk/on-air/podcasts/mike-wallbank/.
Fly the flag with us this VE Day
Quest Media Network Ltd has teamed up with TASC - the Tameside Armed Forces Community - to deliver a unique programme of events across our online and on air platforms to mark this year's 75th anniversary of VE Day.
You will find much more on our dedicated website www.questmedianetwork.co.uk/news/ve-day/ including stories, historic tales, videos, audio interviews and more.