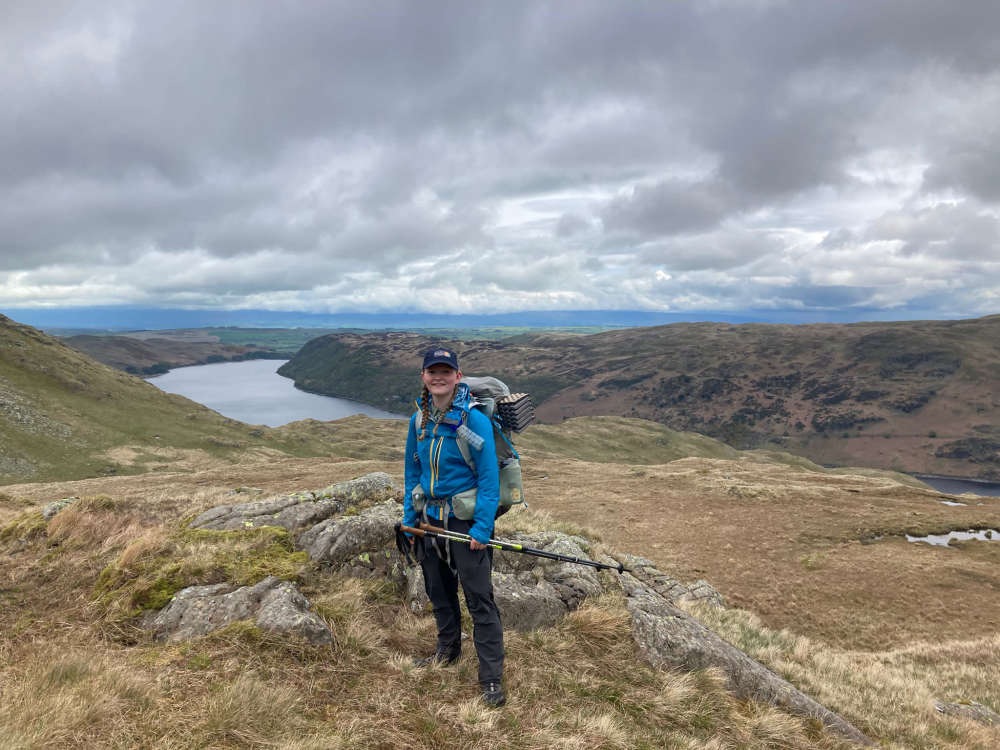 A young woman from Stalybridge is halfway through walking the Coast2Coast to raise awareness of two charities. 
Jasmin Parsons, 21, is currently walking the Wainwright's Coast to Coast in awareness of mental health, and in aid of the charity Childline.
Former Army Cadet Jasmin, who is now a Nursery Nurse, explained what brought her to take on the challenge.
"On 18 May 2018, I attempted to take my own life. Why did I share this with you? Because not a day has gone by since I thought about this, things that lead to that decision and if things had gone differently.
"More recently, I've thought how I can help others going through the same thing. What matters most is how I can turn a negative into a positive."
"The Coast2Coast is almost a 200-mile trek from Saint Bees to Robin Hoods Bay. It passes through three contrasting national parks, The Lake District, The Yorkshire Dales and The North York Moors. The elevation involved with this route is the equivalent to ascending and descending Everest.
"I am camping and carrying with me everything I need, from my tent to my toothbrush. My pack weighs around 15kg - I weigh 55kg, so it's is more than a quarter of my body weight.
"And as if all that is not enough. I will be attempting the simultaneous sponsored silence for the duration of the walk."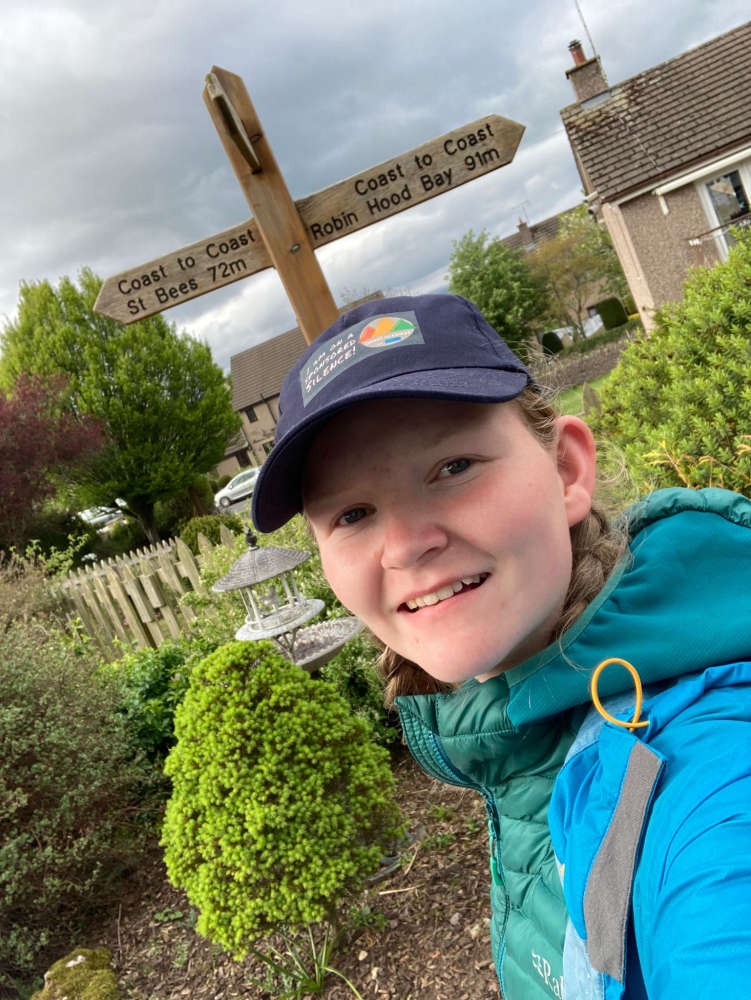 Jasmin is encouraging people to check in with family and friends to help support those who may be suffering in silence.
"The first and foremost thing you can do to help is to check on those around you," she said. "A simple 'are you ok' can have a real impact on someone's day.
"So to those who are struggling - I know it's hard. I know it feels like you're all alone. But I want you to know that you're not. I need you to know it can and it does get better. There is help out there, and you will get through this."
Jasmin is a member of The Climbing Clan, a 100-member mountaineering group whose HQ is in Glossop.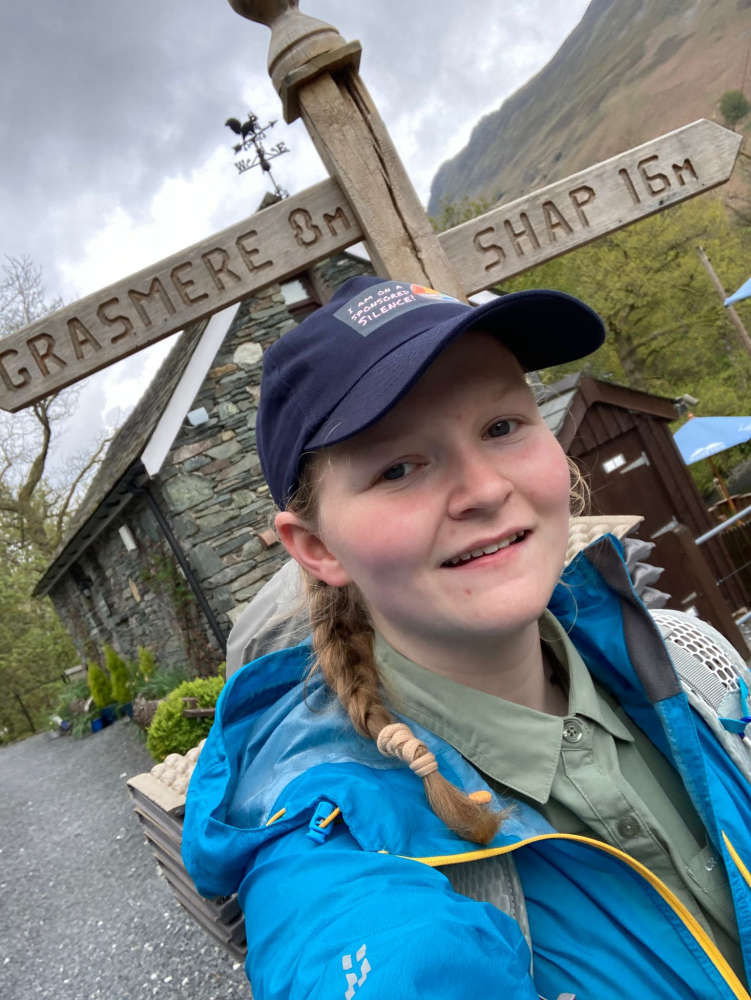 Chair of The Climbing Clan, Tim Dobson, 31, said: "Jasmin is immensely brave. She has maturity and strength way beyond her years.
"She's been planning this trek since she was 19, and the fact that she's doing it, in silence, solo and self supported is astounding.
"Her hope is that her story encourages everyone to find ways to check each other, to open our wallets to support the charities that have given her so much."
You can find out more about Jasmin's venture in her Facebook group by clicking here.
If you would like to donate to support Jasmin, visit her Go Fund Me page here:
Read more from the Tameside Reporter
Click here for more of the latest news
Click here to read the latest edition of the paper online
Click here to find out where you can pick up a copy of the paper