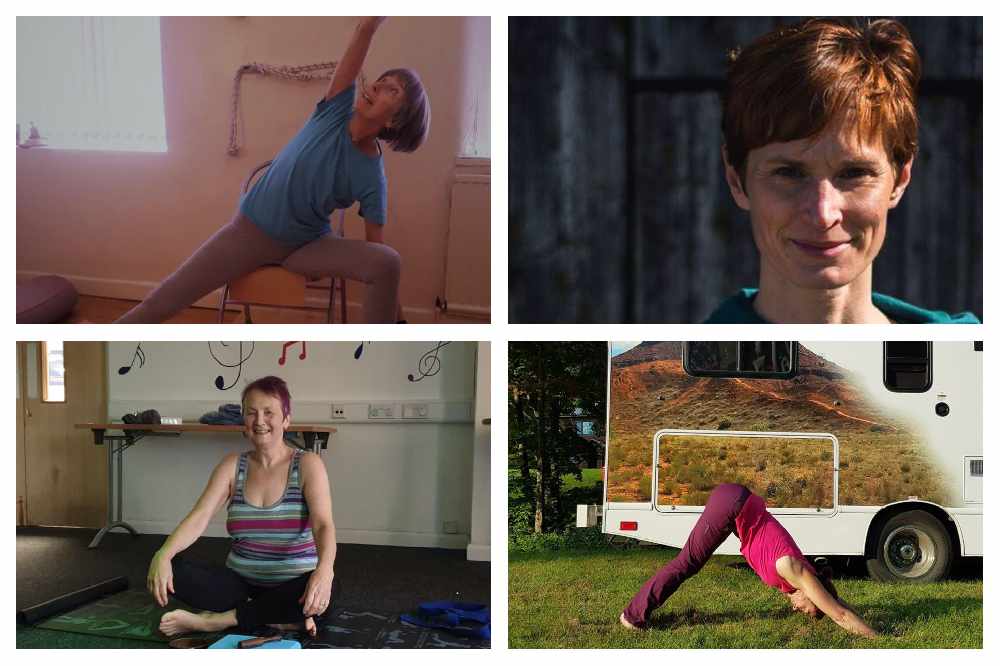 Four yoga teachers in Broadbottom who ran special Zoom classes to mark International Yoga Day last weekend helped to raise vital funds for the Alzheimer's Society. 
Sunday may have been Father's Day and the Summer Solstice (the longest day of the year) but it was also International Yoga Day - which aims to raise awareness worldwide of the many benefits of practicing yoga. This year's theme was 'Yoga at Home and Yoga with Family'.
The four half-hour sessions led by Joan Abrams, Helen Roscoe, Barbara Hastings-Asatourian and Helen Oughton covered guided movement yoga, yoga for walkers, Iyengar yoga from a chair, and a restorative 'Yoga Nidra' meditation.
More than 20 people took part and a generous £273 has so far been raised for The Alzheimer's Society - the UK's leading dementia charity.
You can still donate here: https://www.justgiving.com/fundraising/International-Yoga-Day.
The four teachers from Broadbottom decided to present the Zoom yoga event from separate yoga spaces in their homes, whilst trying to raise money for a good cause, to celebrate International Yoga Day - which was designated as such six years ago by The United Nations to celebrate the unique contribution of yoga to the world.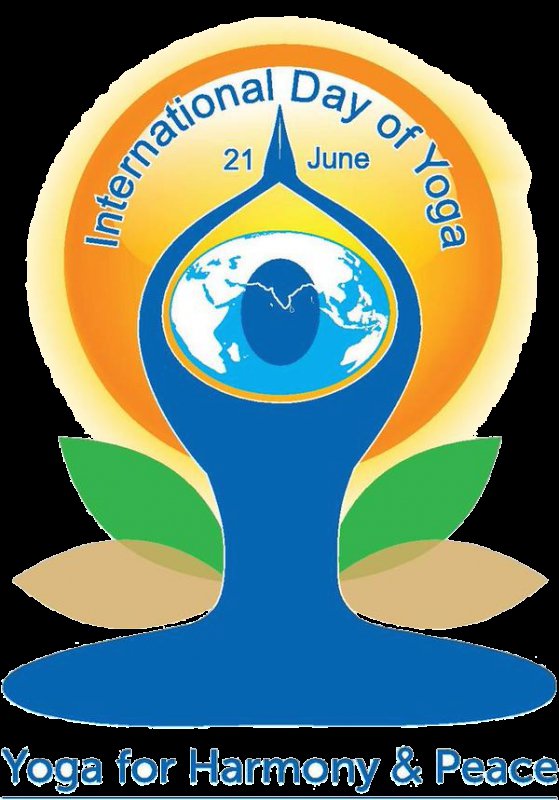 The teachers involved come from varied backgrounds.
Iyengar Yoga teacher Joan Abrams has been teaching for many years, and now specialises in recuperative yoga classes for people with fatigue or anxiety, or just needing to de-stress. Yoga gives us that chance to balance our outer and inner lives, physically and mentally. She teaches at the Manchester Iyengar Yoga centre in Dukinfield – which will hopefully be able to reopen soon.
Barbara Hastings-Asatourian first practised Hatha yoga with her school friend to help with exam stress, but it was many years before she decided to train as a Yoga teacher. In the last 17 years, she has made up for it by taking teacher training courses in Hatha Yoga, Ashtanga Yoga and Meditation. Last year, she trained in Yoga and the 12 Steps of Recovery, for individuals and their families. Through this, Barbara has learned how yoga has a place in dealing with trauma and mental health issues, including addictions. Barbara's classes are for all levels, abilities and ages, through personal experience she shows how to manage osteoarthritis through thoughtful adaptations.
Helen Oughton qualified as a yoga teacher recently, and divides her time between travelling and informal yoga teaching. She enjoys using gentle, focused practice to help people restore flexibility and well-being and specialises in working with climbers, walkers and runners.
Helen Roscoe is passionate about working with people in creative ways in order for them to move through life with more ease. She explores the practice of yoga in a creative way, connecting with the breath and through movement and stillness. Inspired by creativity, nature and philosophy she has been teaching this approach since 2014 and, more recently, also pregnancy yoga classes. Yoga is for all - for any - body, background, race or gender. There is always something new for us to learn about ourselves as we carve out time for self-care and positive direction, physically and mentally.
Anyone who is interested in taking part in any of the teachers' classes can contact them directly on the below contact details:
b_hastingsasatourian@yahoo.com
Main image:
(clockwise from top left) Joan Abrams, Helen Roscoe, Helen Oughton and Barbara Hastings-Asatourian.