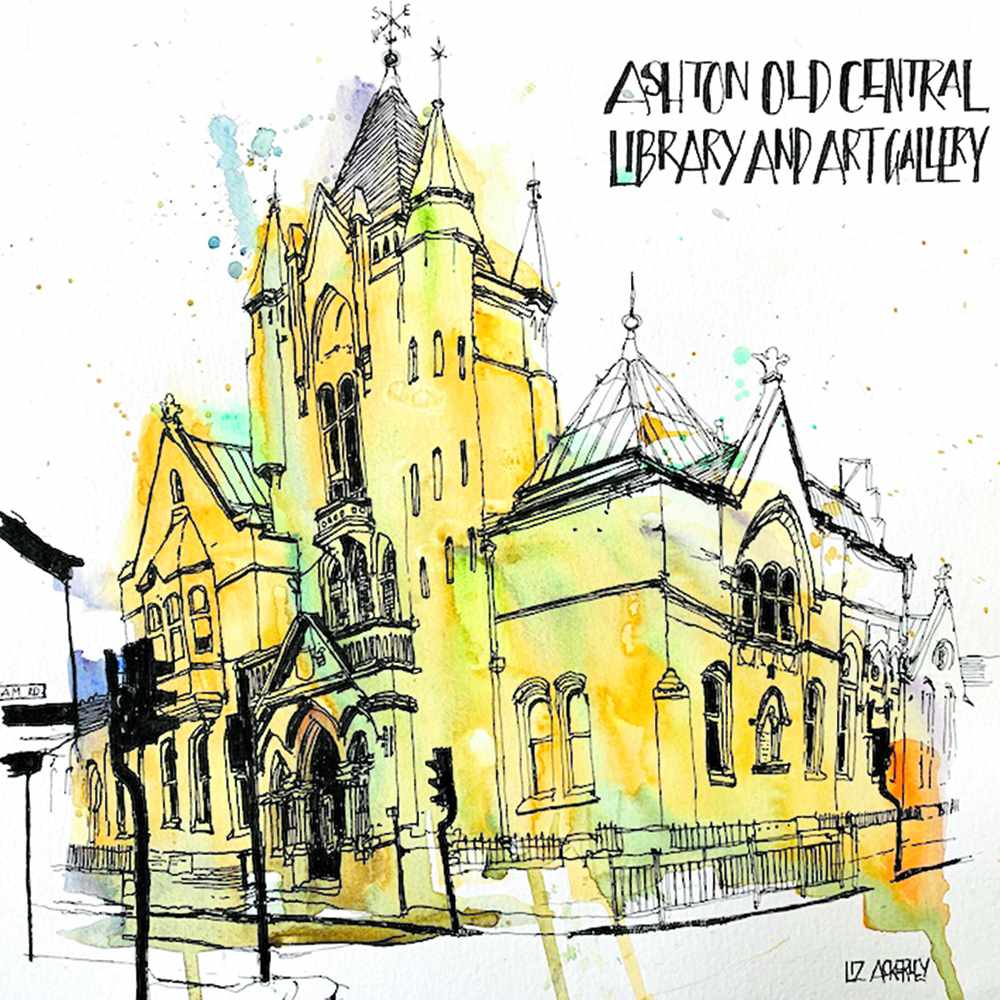 The Market Gallery in Ashton Market Hall is now open again, which means you can enjoy Liz Ackerley's exhibition.
During lockdown, the exhibition has been online to view only - but now you can take a closer look at the works.
'About Ashton' is a display of mixed media work that illustrates artist Liz Ackerley's feelings about, and interest in, Ashton, the place where she lives and works.
It's about places around Ashton, about the market hall, and about Lancashire cotton mills.
Liz explained: "These watercolour, pen and ink illustrations reflect my interest in drawing on location and capturing a sense of place in my work.
"I often come to Ashton and these places form part of my impression of Ashton as a fascinating, historic mill town."
The Market Gallery in Ashton Market Hall initially opened last November to showcase the work of local artists as well as works and exhibits from Tameside's museums and galleries service, but sadly had to close for lockdown.
Main image:
ABOUT ASHTON: One of Liz's artworks back on show to the public.