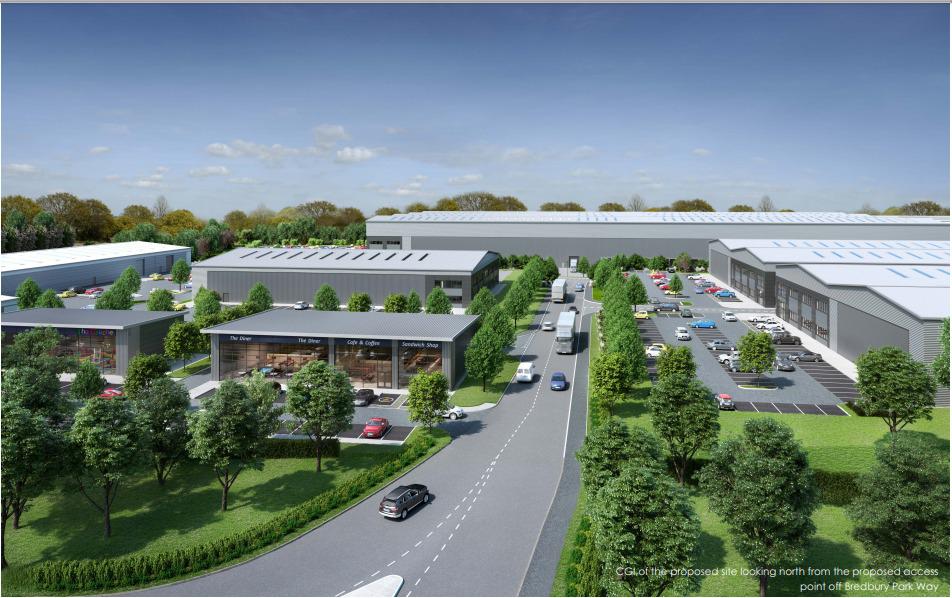 There were celebrations across Denton yesterday evening after Stockport councillors voted down a proposed extension to the Bredbury Parkway Industrial Estate.
By a tally of 9-3 the plans, which would've seen one million sq ft of the Tame Valley concreted for warehouses, were voted down.
It was an issue that had united politicians on both side of the River Tame and both sides of the political spectrum. Denton councillors were united in the opposition to the plans, while opposing MP's Andrew Gwynne and Hazel Grove's William Wragg also joined forces to protest the plans.
Denton councillor George Newton told the Tameside Reporter it was a victory for people power.
"It's been a pretty long process" explained George.
"This was a proposal that was first mooted over 5 years ago and it was a plan to develop over a million square feet of the Tame Valley on the Stockport side of the border. They wanted to build these huge warehouses for logistics and last night, after five long years it went to the planning committee and common sense prevailed."
Despite being so close to Denton and the Tame Valley, local councillors had no say on the plans due to the land being just meters over the border in Stockport.
"Through a strange twist of fate we are on the wrong side of an imaginary dotted line. Councillors and residents in Denton don't really have any say whatsoever" said George.
"The plans would involve a large number of warehouses which would be extended right down to the edge of the River Tame."
Only three Stockport councillors voted for the proposals and Cllr Newton says that the past year has shown the importance of green spaces.
"I think we can all appreciate just over the last 12 months how important our green spaces have been. I go down there walking and it really is a beautiful part of our local environment and it would've had an absolutely devastating impact on our local environment.
"It would mean half a million square feet of our beautiful Tame Valley concreted over, it would've had a detrimental impact on our roads, on our air quality, and the effect on the beautiful Haughton Dale Nature Reserve would've been catastrophic."
He also said that it shows just what can be achieved when people come together to oppose such plans: "It just goes to show that people power, it does make a difference. Get behind your campaign and get involved."
‼️ BREAKING NEWS: @StockportMBC Planning Committee has REJECTED the Bredbury Parkway scheme 9 votes to 3. Thank you to all those councillors who voted to #SaveTheTameValley and #BinBredbury 👏🏻 pic.twitter.com/aB2VF6f8hu

— Andrew Gwynne MP 😷💙 (@GwynneMP) March 25, 2021