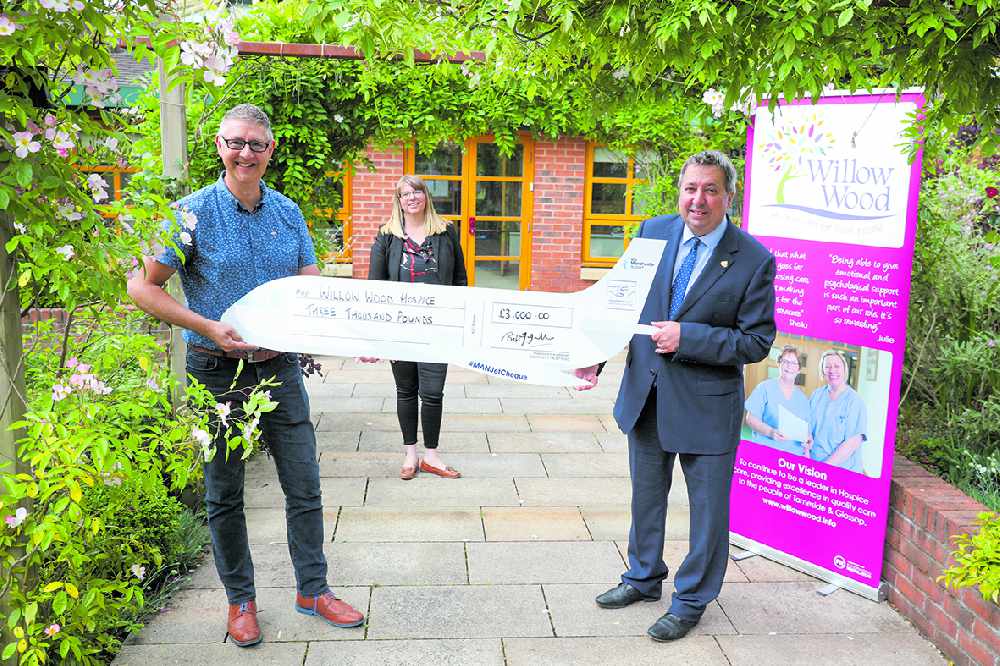 Ashton-based Willow Wood Hospice is one organisation celebrating after landing a cash boost from the Manchester Airport's Community Trust Fund.
A total of £21,714.68 has been allocated to 15 groups for projects supporting communities affected by Covid-19.
As well as the hospice, sports clubs and neighbourhood groups are among the organisations bagging grants to help their Covid-19 relief efforts.
The Trust Fund received scores of bids and trustees have now awarded grants totalling more than £21,000 to a the organisations, all within 10 miles of the Airport.
Willow Wood receives £3,000 to purchase ten new iPads. The gadgets will allow patients to stay in contact with their friends and families.
Anthony Lord, head of income generation & marketing at Willow Wood Hospice said: "Manchester Airport's generous donation will give our patients the opportunity to virtually see and chat to their friends and family as current restrictions mean only two named visitors can call in.
"Tools like this are vital, to allow our patients some normality during these uncertain times. I am sure they and their loved ones as well as staff appreciate the help the Community Trust Fund has given us at Willow Wood Hospice."
Andrew Cowan, CEO at Manchester Airport, said: "For more than 20 years, the Community Trust Fund has supported local groups making a real difference across Greater Manchester and northern Cheshire.
"We are proud that it is once again enabling vital support to our neighbouring communities, particularly in these challenging times."
The Community Trust Fund's board next meets in October and is already welcoming applications for up to £3,000 from locally-based not-for-profit organisations.
Details on how to apply and the full criteria can be found at www.manchesterairport.co.uk/community/working-in-our-community/community-trust-fund.