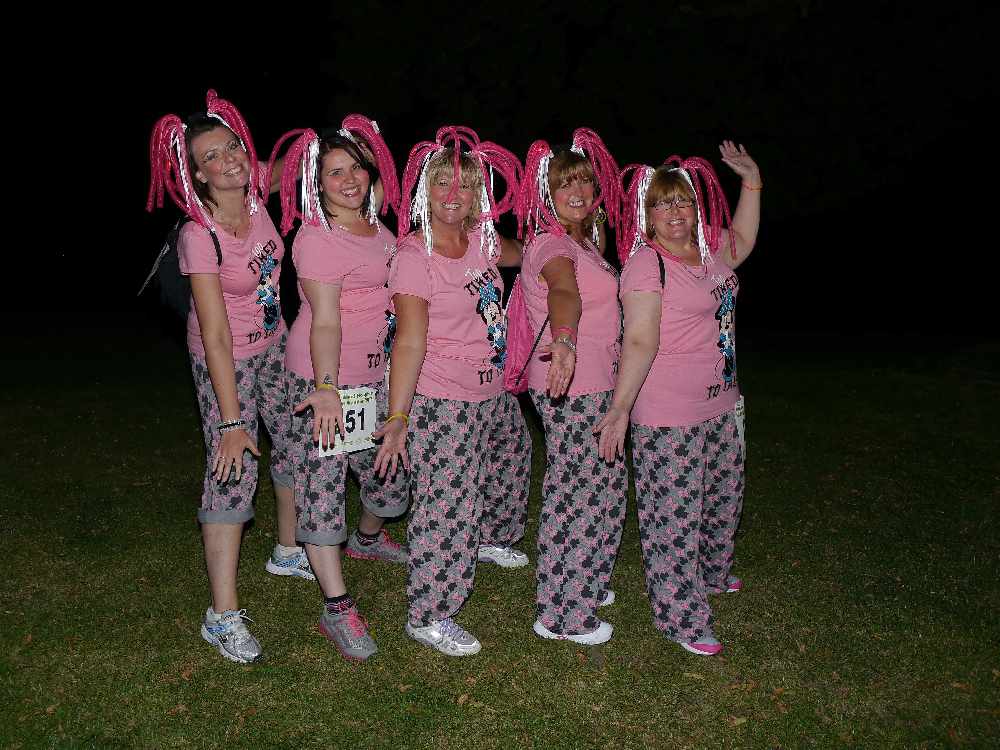 Willow Wood Hospice's popular Midnight Wander, which was due to take place next week, will now become a virtual event instead.
The 10k sponsored walk - which the hospice say is an essential part of its annual fundraising - was due to set off from Astley Sports Village in Dukinfield on Friday 11 September.
But the Ashton-based hospice announced on Friday (4 September) that it has had to change its plans, with the additional Covid-19 restrictions still in place in Tameside in mind.
Anthony Lord, head of income generation, had previously said the hospice was "monitoring the situation carefully" amid safety concerns.
Instead, participants are now being asked to complete 20,000 steps any time during the month of October, anywhere they want to do them. The steps also don't need to be done at once either.
The hospice has rechristened the event to the Martini Midnight Wander and says it's still the "ideal opportunity to pace yourself, maybe get a little bit fitter and raise funds for your local hospice at the same time".
All participants will still receive a Midnight Wander T shirt and a medal upon completion of their 20,000 steps.
The very first Midnight Wander took to the streets of Tameside in 2007 and, after a short rest in 2017 and 2018, returned very successfully last year with one or two changes.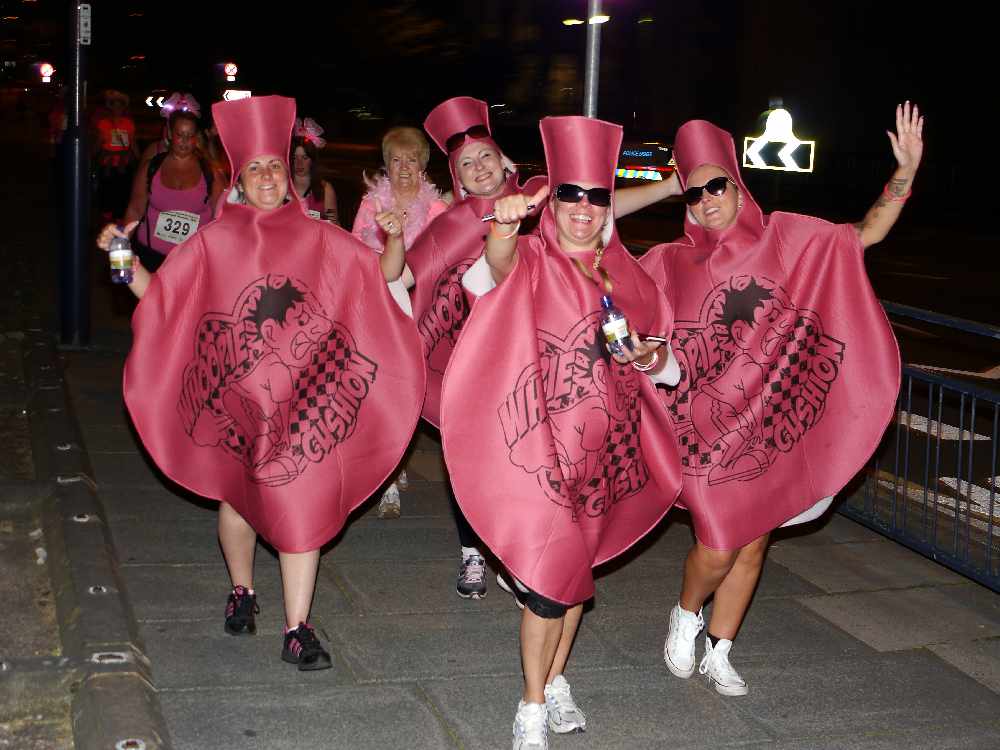 A team of whoopee cushions at one Midnight Wander
Initially it was ladies only and it was a great girls' night out, but now the whole family has got involved.
The event has always been a lot of fun, with many wearing fancy dress, and there have been some weird and wonderful outfits along the way.
In previous years, there have been teams dressed as whoopee cushions, Crayola crayons, and many more incredible costumes.
Willow Wood's Communications Officer Lynn Fothergill said: "It's always been such an enjoyable event, with a great atmosphere, and we've always loved seeing everyone in their outfits. We'd really appreciate it if people did still dress up for it and we're encouraging them to share their photos on social media.
"In fact, we'll be giving out a prize of a Martini Hamper to the best fancy dress, so don't forget to tag Willow Wood in your posts. And as there are no age restrictions the whole family can get involved and walk together. We're also giving away a Martini Hamper to whoever raises the most in sponsorship by the end of November as a small token of our thanks for their support.
"Please get involved with the wander, Willow Wood needs the support of our community more than ever now. The money you raise will go directly to help our patients and their families – just £25 will pay for one of our inpatients to be treated to an aromatherapy massage, while £60 will buy uniforms for two of our nurses. And if you raise £100 you'll have paid for a full day's heating and lighting. Just go to www.willowwood.info and sign up now. You'll have our sincere gratitude."
Main image:
A group of ladies dressed in pyjamas at a previous Midnight Wander.