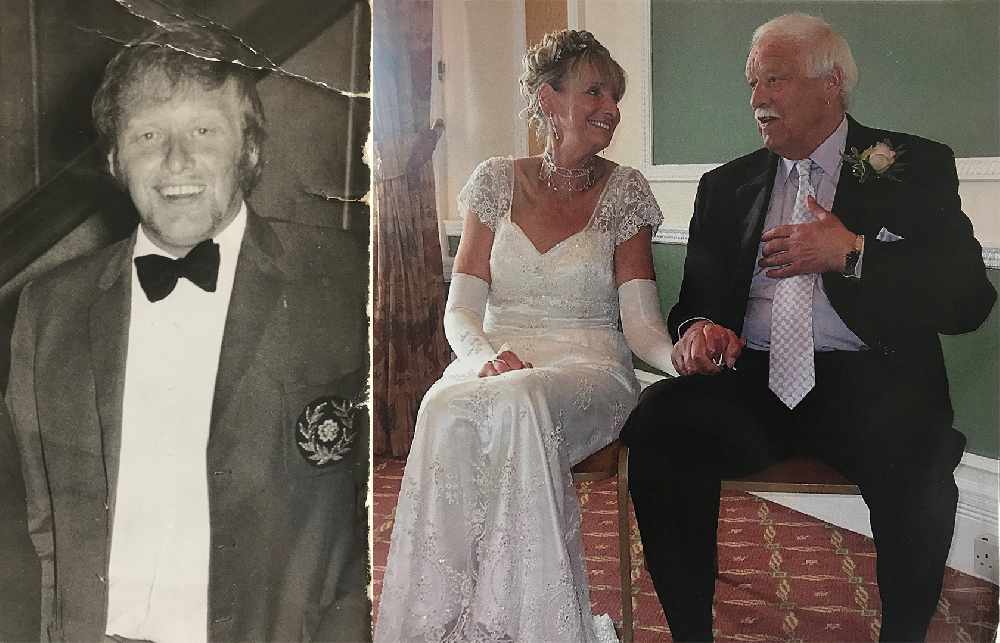 The wife of an Ashton man, who sadly died from cancer caused by asbestos, is appealing to others who have been affected by the disease to come forward.
John King, 72, died just five months after his diagnosis in 2015. His lawyers, Slater Gordon Group, say that he was exposed to "huge quantities" of toxic fibres during his work as an asbestos sprayer of insulation in his role as a forename for William Kenyon and Sons, based in Dukinfield between 1964/65 and 1967/68.
His wife Linda, 70, is now appealing for former colleagues to come forward to talk about the conditions they worked in and to discovered if any precautions could've been taken that could've prevented his death.
"John was very good-hearted and caring" said Linda. "He never took fools gladly and spoke his mind if you spoke rubbish. That's what I loved about him. He was so straightforward.
""We had some happy times together but when we were told it was cancer it came as a huge shock. It really broke us. It would mean the world to me if anyone who worked with him in the past would come forward to help get me some answers."
The affects of asbestos can lie undetected for many years and John wasn't diagnosed until he'd retired and moved to Morecambe.
John experienced a number of problems with his chest over the years but it didn't stop him taking part in the sport he loved. He was a popular Sunday League football coach and managed a number of winning sides in the Morecambe area. He also worked for UEFA during Euro 96.
In 2015 his symptoms worsened and a scan showed a shadow on his lung. He initially responded wlell to four sessions of chemotherapy but his condition rapidly deteriorated and he died on December 14.
John's wife, Linda, had already lost her first husband Ken Connell to illness in 2002 and was devastated at having to face losing her second husband prematurely. The couple had known each other for more than 50 years but only got together over their shared grief after losing Ken.
Linda, who has one son from her first marriage, said: "John and Ken were best friends. When my first husband became ill, John was there for the both of us. He was there when I needed him the most.
"It was really quick with my first husband and all I could think was how am I going to cope going through it all again. I'd already lost Ken and now I was to lose John too.
"The last month was so difficult. It really destroyed him and stole his dignity. It makes me so angry that this was out of his control. There were no risk assessments or health and safety in those days. He never realised the danger he was putting himself in.
"I can't linger on being angry but I just hope we are able to get some answers and hold those responsible to account."
Industrial disease lawyer Emma Newman, of Slater and Gordon, who is acting on behalf of the family, added: "Linda never expected to find love again after losing her first husband so to then lose John in such circumstances is truly tragic.
"Asbestos was a common building material until the 1980s and employers should have had the necessary precautions in place to protect their staff. Sadly this was not the case and for many people the tragic consequences only manifested decades later.
"Nothing will bring back John but we would like to see justice done and employers held to account. We call on anyone who worked with John at William Kenyon to come forward and help provide answers for his wife and family left behind."