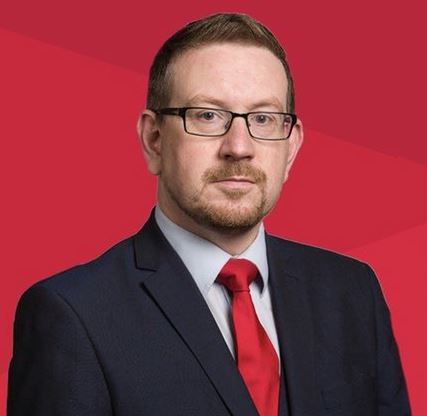 Denton MP Andrew Gwynne has explained why he voted against extending emergency coronavirus powers for another six months.
In a vote in the House of Commons last week, MPs backed Health Secretary Matt Hancock's call to renew "essential" emergency rules to deal with the pandemic as England moves out of lockdown.
The Coronavirus Act came in to force in March 2020 at the start of the pandemic, giving the government wide-ranging powers from shutting down pubs to detaining individuals deemed at risk in order to help contain the spread of Covid-19.
Ministers have said the powers will stay in place "only as long as necessary".
Some 484 MPs agreed to extend it until the end of September, as well as voting on England's roadmap out of lockdown and the continuation of virtual proceedings in the Commons.
But 76 MPs opposed the legislation - including 36 Conservative MPs.
Gwynne (pictured) was one of 21 Labour MPs to vote against it.
Commenting on why he did so, he said: "The powers given under this legislation are sweeping and only make sense within the context of this crisis. For any of these measures to continue after the pandemic – even if they are not enforced – is not acceptable.
"This is why I have always taken the view that the renewal of these powers at each stage must be looked at carefully.
"At this point in the pandemic, with multiple vaccines and a route map out of restrictions, I do not support a further six month extension to these powers and that is why I voted not to renew the Coronavirus Act."
Monday (29 March) has seen the easing of some lockdown restrictions in line with the second phase of the first step of the government's roadmap.
Read more from the Tameside Reporter
Click here for more of the latest news
Click here to read the latest edition of the paper online
Click here to find out where you can pick up a copy of the paper