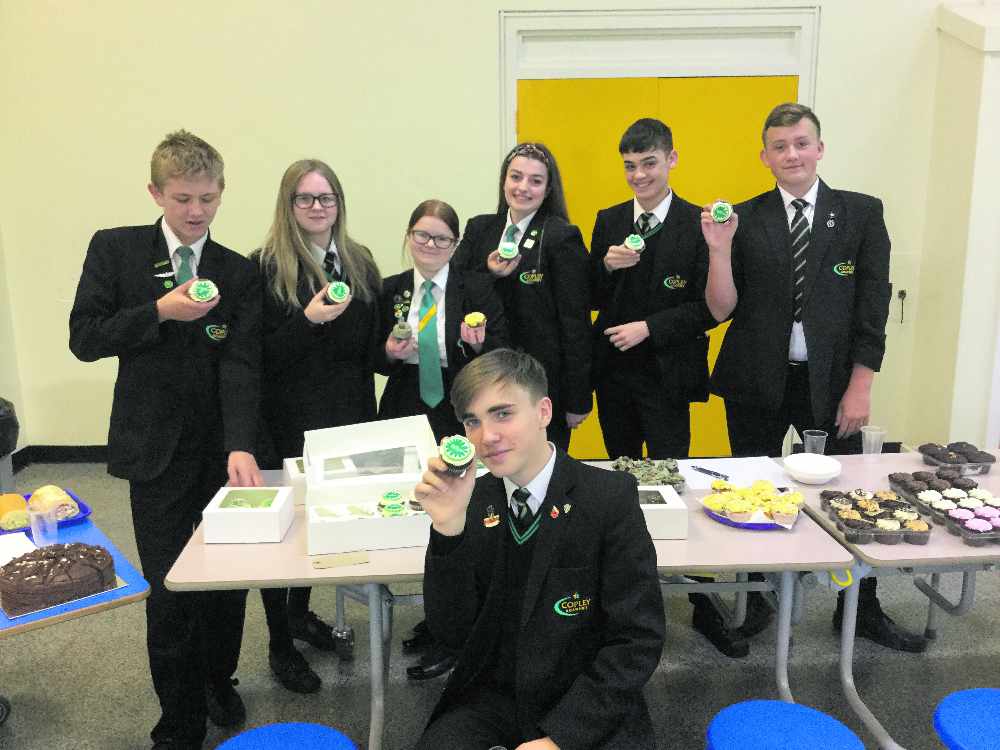 Copley Academy have once again supported their community by raising hundreds of pounds for a Stalybridge charity.
The school partnered with Cancer Warriors towards the end of the last school year, holding a bake sale and raffle.
Cancer Warriors' volunteers Stephanie Fitton and Cassandra Willocks went along to the Stalybridge school to receive a cheque for £315.
They said: "Cancer Warriors would like to thank the pupils, staff and Copley Academy's community for their donation of funds raised.
"The charity is committed to ensuring the funds are put to great use providing the community support and awareness sessions across the borough in the coming year ahead."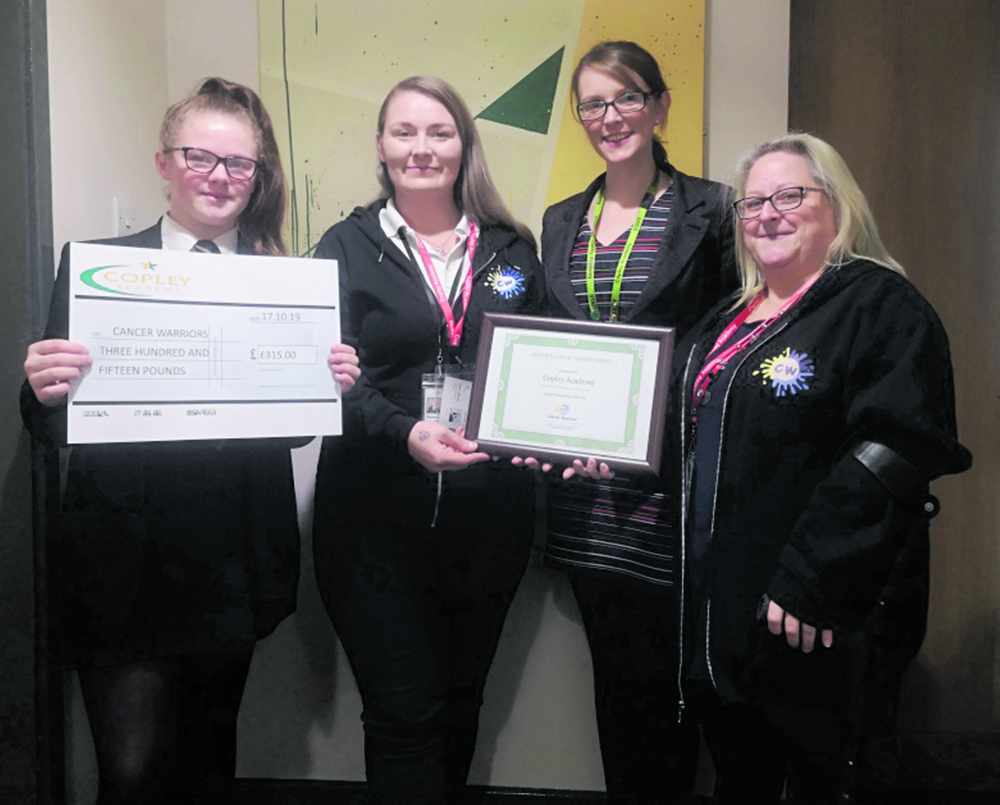 But that's not all the fundraising that Copley Academy has done this year, with their charity endeavours continuing for Remembrance.
Assistant Principal Jo Tidbury said: "At Copley, we are very proud of our students who take such an interest in both local and national charities.
"For example, at the end of September, our students raised another £255 for the Macmillan Coffee Morning.
"Now the Academy is currently selling poppies on behalf of the Stalybridge and Dukinfield branch of the Royal British Legion, which does such a terrific job in supporting ex-service families in our local community."