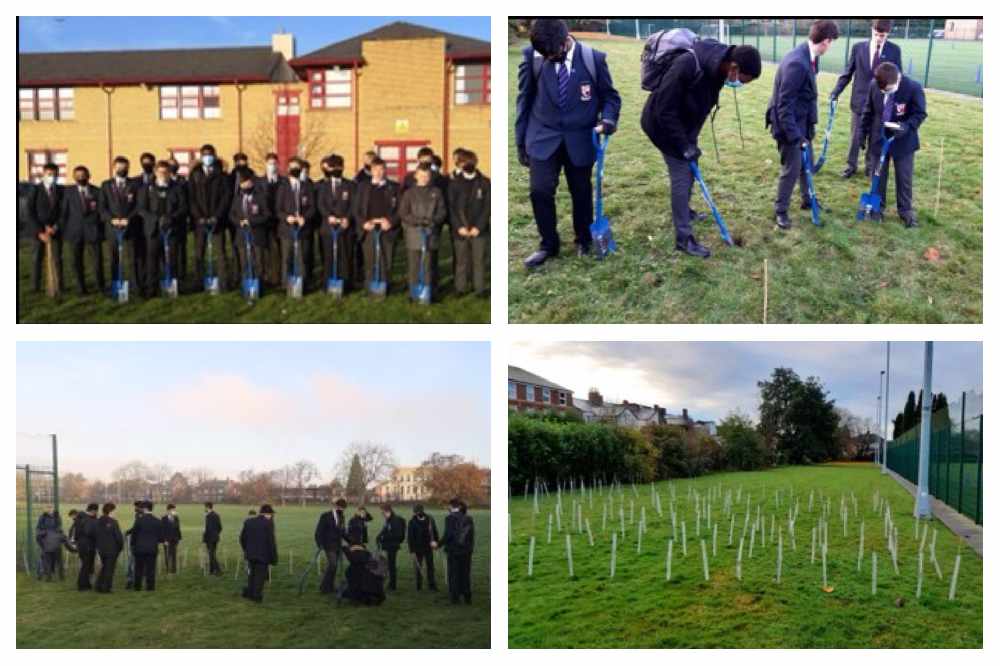 A group of Year 11 students at Audenshaw School have planted some 420 tree saplings.
Donated by the Woodland Trust, the largest woodland conservation charity in the UK, the saplings are part of a larger scheme to plant 50 million trees in the next five years.
Prefects and Duke of Edinburgh students arrived early to school over a period of weeks in order to plant the trees.
Due to the pandemic, many of the Duke of Edinburgh students feared they wouldn't be able to earn their bronze award, but the school used the planting project as part of the award's volunteering and skills section as well as to help in the fight against climate change.
The student leadership team will also be instrumental in maintaining the forest and ensuring it thrives.
With green spaces proven to improve cognitive functioning and self-discipline, the benefits to students during stressful exam times are unmatched.
Audenshaw School - which is an all-boys secondary school - is a member of the global 'Eco-School's' programme that engages 19.5 million children on environmental awareness and improving school environments, with the aim of helping the UK reach its net zero emission goals by 2050.
Kelly Breakall, Vice Principal at the Hazel Street school, said: "We are very appreciative that our school and its local community gave us the opportunity to create our own forest. In years to come, students will benefit from the lush landscape and colourful wildlife"
"We want to encourage all schools to take part. If all schools and local communities played their part, we could surpass 50 million trees within the next five years and make Britain a greener place."
Main image:
Some of the Audenshaw School pupils involved in the tree planting initiative.