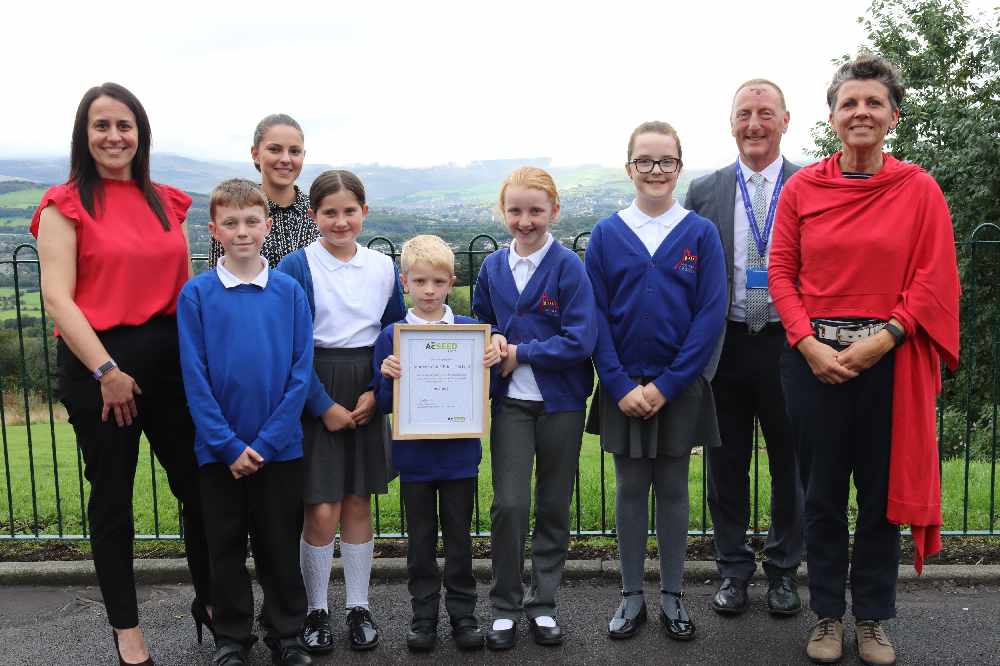 Mottram Church of England Primary School has been recognised for its work in supporting the mental health of pupils, staff and parents.
The school on Warhill was presented with the AcSEED award by Tameside, Oldham and Glossop (TOG) Mind at a special assembly today (Wednesday).
After receiving support from Tameside Council's Population Health team, the school was able to work towards the accreditation.
To achieve the award, staff put in place a new health and wellbeing policy which aims to help children be healthy, attentive and emotionally secure.
As a result of this, new policy sessions have been organised to help parents and carers become more engaged in the education of their children.
Pupils and staff worked closely with TOG Mind, who delivered training for school employees and ran focused interventions for young people.
The school now uses 'shout out' boards, where pupils and staff can write positive comments about their peers or colleagues.
Staff now operate a play buddies scheme, which makes sure no child spends break or lunchtime by themselves. The school's mental health leads have been helping to improve the pupils' self-esteem by giving stickers to anyone who has done something positive.
Mottram Primary also surveyed children, staff and parents to find out what they liked about the school. After receiving the results, they invested in more equipment for children to play with, developed reading and reflection areas and gave parents more opportunities to talk about what they'd like to see at school.
Melissa Scattergood, acting head teacher at the school, said: "I'm so proud of the effort from the team across the whole school to achieve this accreditation. Our pupils have enjoyed presenting assemblies and taking part in workshops with parents and carers. The interventions we've held have also given the children opportunity to discuss their thoughts, feelings, emotions and worries in a safe space."
Cllr Eleanor Wills, Tameside Council executive member for Adult Social Care and Population Health, said: "It's great to see another one of our schools has achieved the AcSEED award and is recognised for providing its pupils with fantastic mental health and wellbeing support. I encourage staff from other education providers in Tameside to get in touch to find out how we can support them with this accreditation."
To find out more about the AcSEED award, email Ali Sparkes at Tameside, Glossop & Oldham Mind at alisparkes@togmind.org.