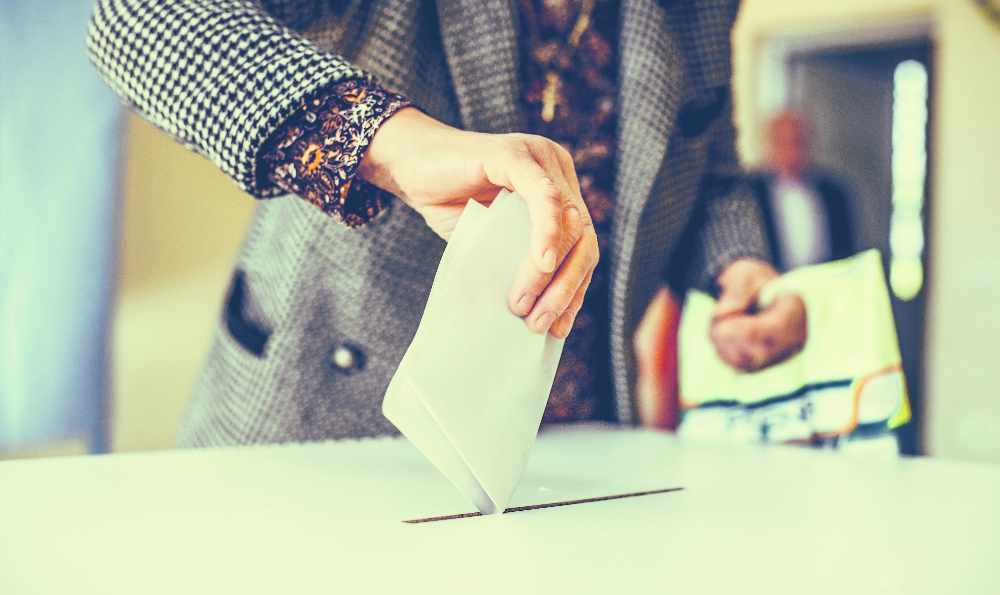 We asked all of the candidates standing in the General Election on December 12 in the three Tameside constituencies to tell us why you should vote for them - and how they would improve their local constituencies.
We have also invited all of the candidates to answer your questions at our series of Quest-ion Time hustings to give everyone in our communities a chance to tackle all our would-be politicians on the burning issues of the day. Visit https://www.questmedianetwork.co.uk/question-time/ for more information.
In the meantime, this is what the candidates standing in your area have to say...
ASHTON-UNDER-LYNE
Voters in Ashton-under-Lyne are preparing to head to the polls to choose their next member of Parliament in the first winter election in nearly a century.
The seat has been red since 1935 and is currently represented by shadow education secretary Angela Rayner.
Elected in 2015, she has since been an outspoken defender of Labour leader Jeremy Corbyn.
A leave-leaning constituency, which also covers Failsworth in Oldham, it has been most closely contested by the Conservatives in the past, with UKIP polling third place in the previous two elections.
Labour - Angela Rayner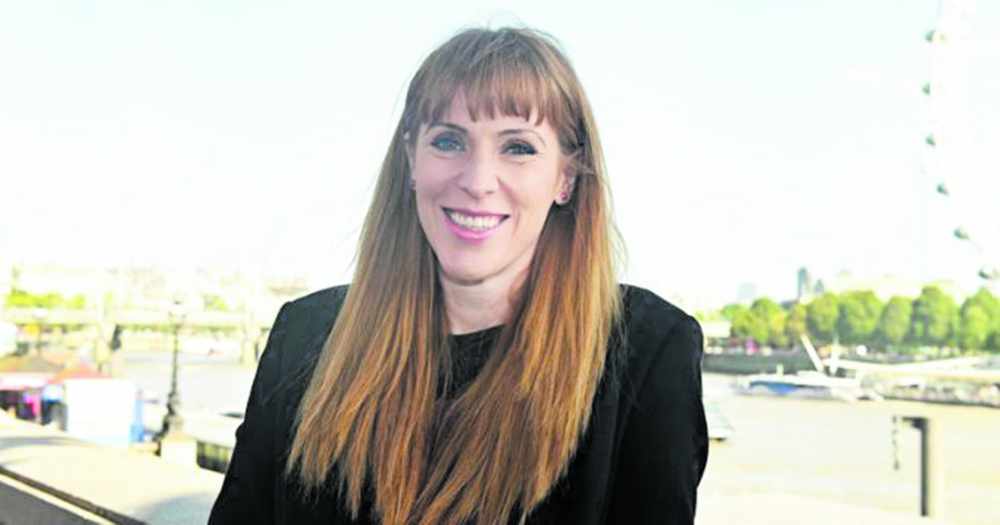 There is a lot to be proud of in Ashton, Droylsden and Failsworth and I would love to be given the honour of continuing to serve as your MP so I can carry on fighting for our children, our elderly, our doctors, our dentists, our schools, our police, our firefighters and our hospitals.
I am proud to raise my family in the heart of this constituency and send my sons to local schools.
I know people are frustrated, but this election is about so much more than Brexit.
We need to rid the country of the austerity-loving Tories and get Labour into power to bring about the transformation that is so desperately needed for the many, not the privileged few.
A Labour Government would prioritise the things that really matter - our NHS, free childcare, free school meals for primary school children, free colleges and universities so our young people get the start they deserve, looking after our Armed Forces members and veterans, locking in and guaranteeing the winter fuel allowance, free TV licences and bus passes so older people are shown the respect they deserve, a real living wage of £10 an hour for workers of all ages, justice for the WASPI women and a green industrial revolution that will create 400,000 jobs while helping to reduce our emissions to net zero.
Conservative - Dan Costello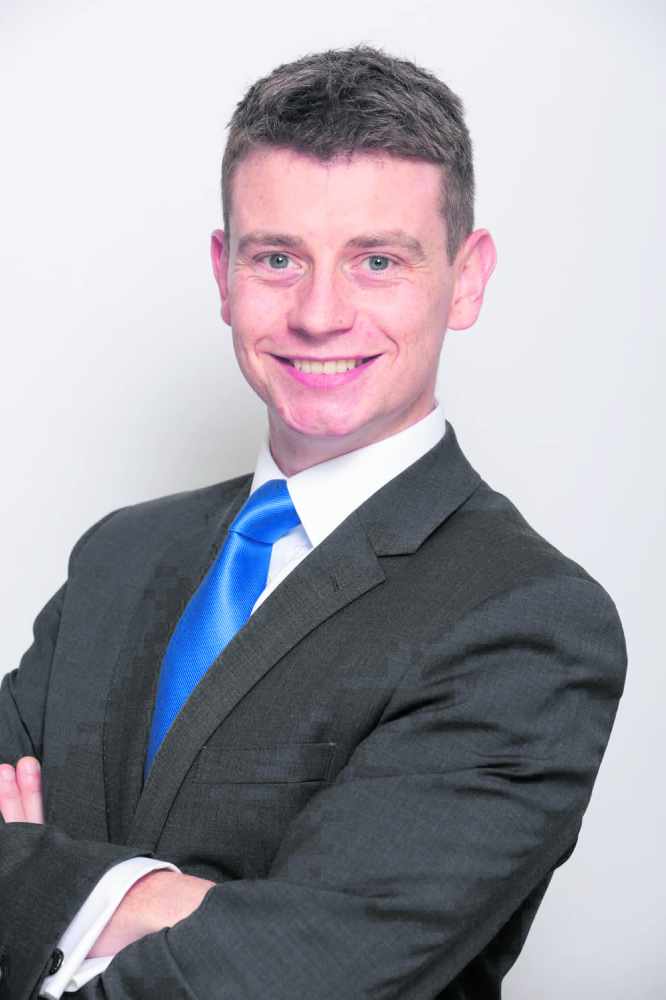 I'm proud to be Tameside born and bred. I was born in Tameside Hospital and I live in the Hurst area of Ashton with my wife, Katie, and our two beagles, Danny and Bagel.
As I go around the area, many people tell me they feel let down by the local Labour MP.
At the last election she promised to respect the referendum result and deliver Brexit.
Since then she has voted at every opportunity against the wishes of most local people for us to leave the EU, and for more dither and delay.
My priority as your MP will be to respect your vote and to back the Prime Minister's deal to deliver Brexit so that we can move on to the other issues you tell me are important; delivering on your priorities of investing in our NHS, our police and schools.
We are already benefiting from a Conservative government; with £16.3 million to upgrade Tameside Hospital and 347 new police officers for the streets of Greater Manchester this year alone.
Our community has been represented by Labour since 1935, and in all that time they have let us down.
No other party can beat Labour here.
A vote for anyone else will let them back in; failing us on Brexit and failing us on delivering for our hospital, schools and police.
On 12th December help me to make history by voting to deliver Brexit, to put more bobbies on the beat and to invest in our NHS and schools. Vote for your local Conservative candidate, Dan Costello.
Liberal Democrats - George Rice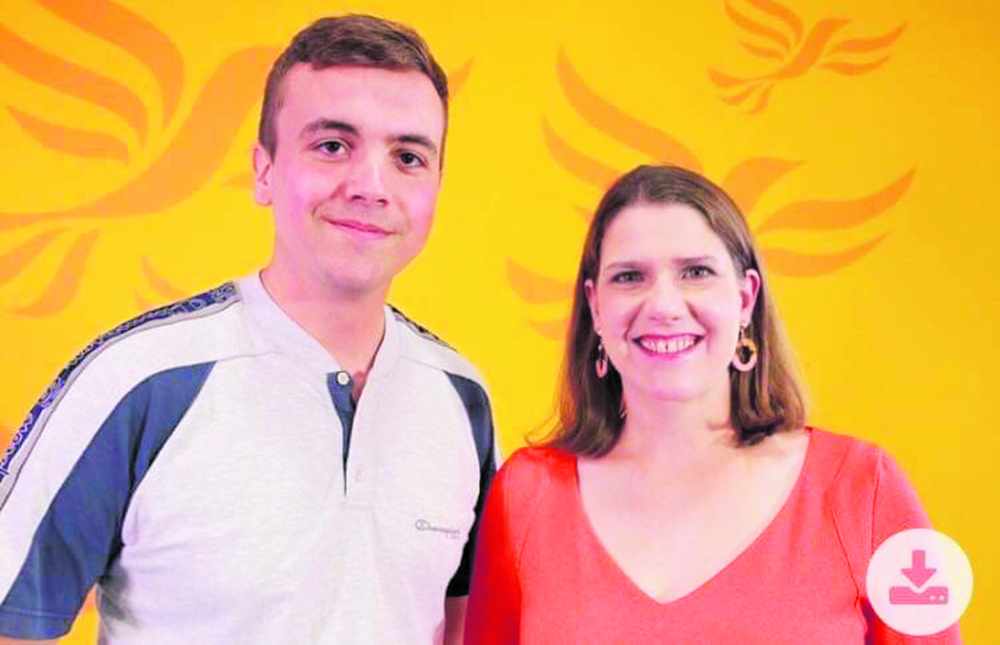 George is in the final year of his degree and works part-time at a printing warehouse.
He is due to start training as a secondary school history teacher and is also campaign officer for Gay Gooners, the first and largest LGBT+ football supporters' group.
George is beyond proud to have the responsibility of bringing our Liberal, Remain message to the people of Ashton-under-Lyne. This a region that will be hit hardest by the Tories' hard Brexit deal, which makes Labour's limp opposition to it all the more shameful.
A vote for George is a vote to Stop Brexit on day one and invest the resulting Remain bonus on public services in Ashton, Failsworth and Droylsden.
Brexit Party - Derek Brocklehurst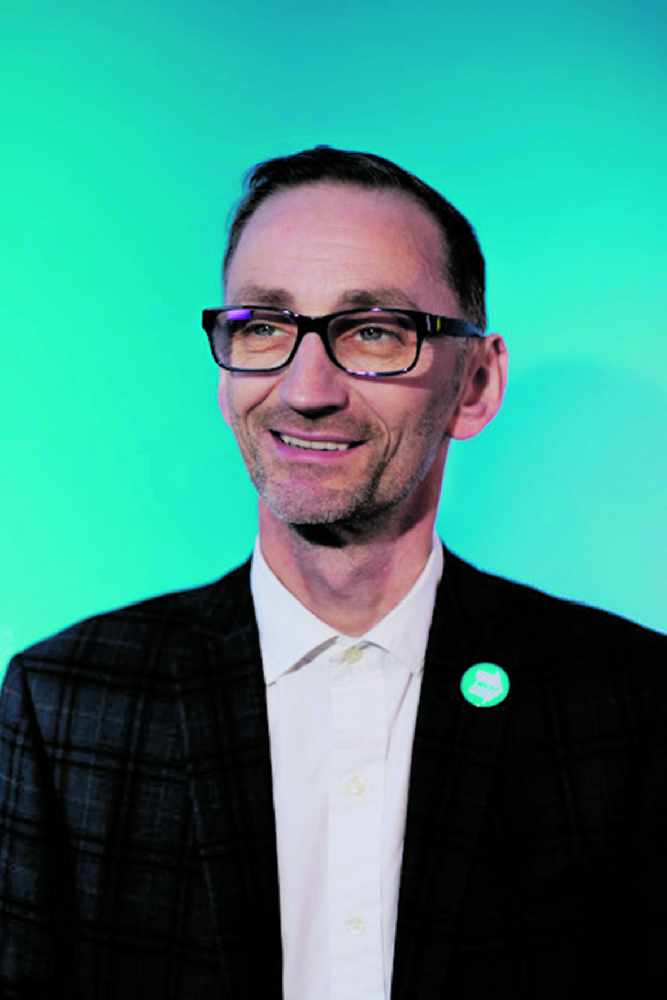 My name is Derek Brocklehurst and I am the Parliament Candidate for Ashton-under-Lyne/Droylsden and Failsworth.
For half of my life I have lived in Tameside with my six siblings, three of us shared a small box room in a council house we lived in. I went to Stamford High School in Ashton and then went on to further education. I currently work as a taxi driver working in the local community. After being a lifelong Labour supporter, I decided to stand for the Brexit Party because party politics is broken.
The Brexit Party is the only party who will work hard with its constituents to put the principles of trust and integrity at the centre of political life and restore democracy back to the people. We are the workers and backbone of this country.
It is not about left or right it is about right from wrong. The wonderful people of Tameside deserve a change for the good and a candidate who will represent everyone to rebuild this forgotten town left behind by a Labour council.
Green Party - Lee Alan Huntbach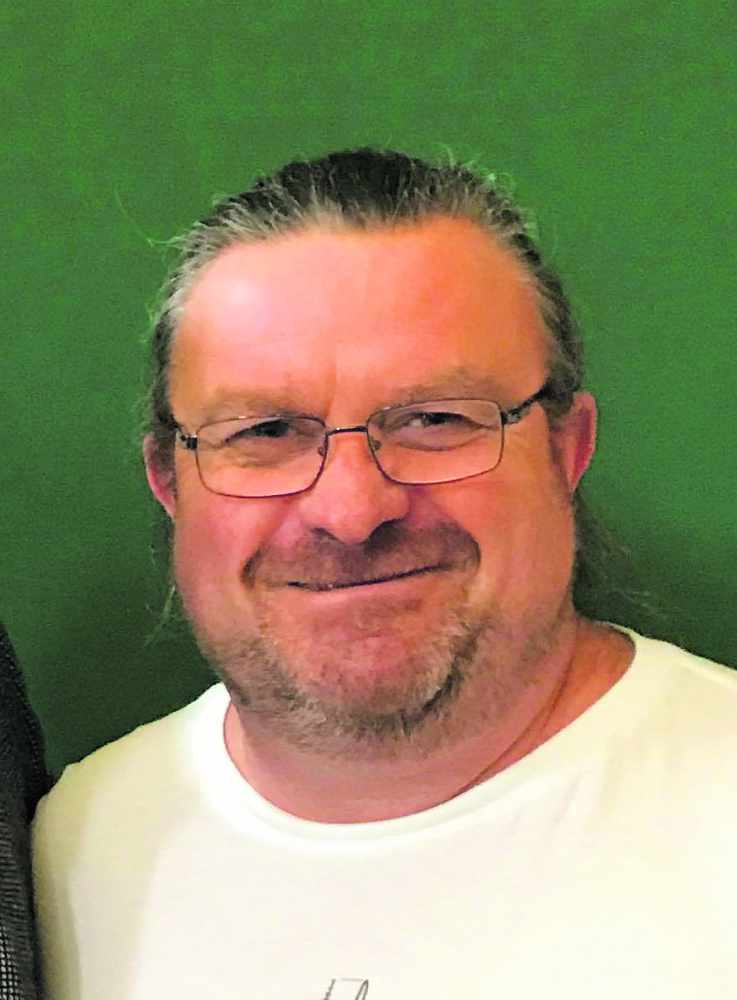 I am proud and delighted to have been selected as the Green Party candidate for Ashton-under-Lyne.
Since becoming a Green Party councillor in May (alongside 391 others nationwide), it has become clear from the groundswell of support I've received that voters are enthusiastic for change.
The next five years is going to be vital in the battle against climate breakdown. We should be working together prioritising a future for our children and grandchildren rather than indulging in tribal and politically motivated arguments regarding EU membership.
Brexit, important though it is, has been a time-consuming and painful distraction from what is the greatest ever threat to humanity.
Other parties are desperate to 'greenwash' their manifestos whilst at the same time supporting airport expansion, extensive road building and HS2. All of these will increase carbon output whilst ripping up ancient woodlands that are vital for carbon capture, clean air and recreation.
The Green Party have been developing a Green New Deal for over ten years. We are the originators and the experts.
The continued development of much valued green space has to stop. Localised flooding increases as green space is developed whilst areas for recreation, exercise and safe play for children are lost.
There are a million empty homes in Britain and 1.5 million sites for homes on brownfield land. More and more business premises are being converted to accommodation but are not included in the figures.
I have campaigned locally against green space developments and will continue to do so. We don't need to build on greenbelt.
This is your chance to vote Green and make that change a reality.
DENTON & REDDISH
As the country prepares to go the polls next month, candidates in Denton and Reddish have been setting out their stalls as to why they should secure your vote.
The seat straddles the boroughs of Tameside and Stockport and has been held by former Tameside councillor Andrew Gwynne for Labour since 2005.
While the Tories have been Labour's closest rivals in the last nine elections, UKIP polled reasonably well in 2015 and both Nigel Farage and Boris Johnson will be going after leave votes in the seat this time around.
Now each candidate has made their pitch for why voters should back them at the ballot box come December 12.
Conservative - Ian Bott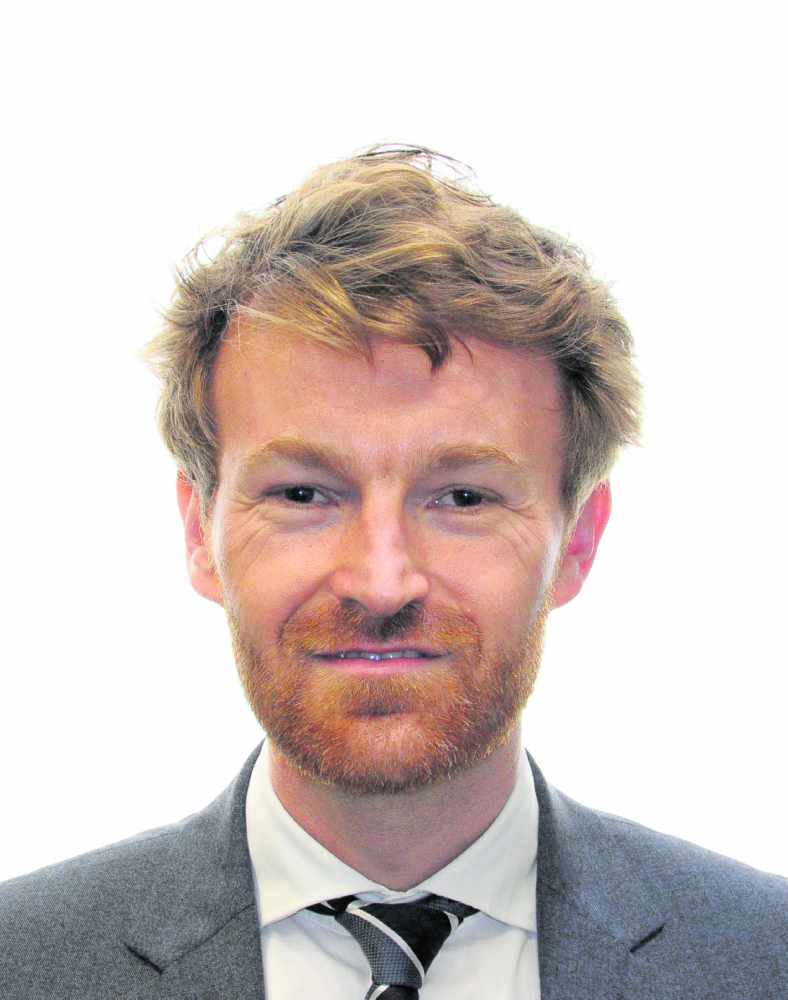 As a proud northerner, with family who live around Stockport, I know how we like to tell it straight. That we know that for far too long Labour have taken areas like Denton and Reddish for granted and have let us down.
At election time they promise us the earth and then fail to deliver. At the last election, the Labour candidate said he would vote to deliver Brexit, but since then he has blocked Brexit at every turn.
At this election he wants you to vote for further delay and for yet more talk.
The Conservatives will get Brexit done and then we can focus on the things that really matter to you – more money for our NHS, putting more police on our streets, and investing in our children and schools.
Working in our NHS as a dentist, I see just how important good health services are to all of us.
We will put an extra £33.9 billion a year into our NHS, hire 6,000 extra GPs and create 50 million extra GP appointment slots.
We will also hire 20,000 extra police officers to make our streets safer and give our children the best start in life by increasing the per pupil funding in every school.
More than six in ten local people voted to leave the EU, but Labour don't care what you think.
Only the Conservatives can deliver Brexit and deliver for our local public services.
On 12th December, vote for Iain Bott, your Conservative candidate, for our NHS, our police and our schools.
Liberal Democrats - Dominic Hardwick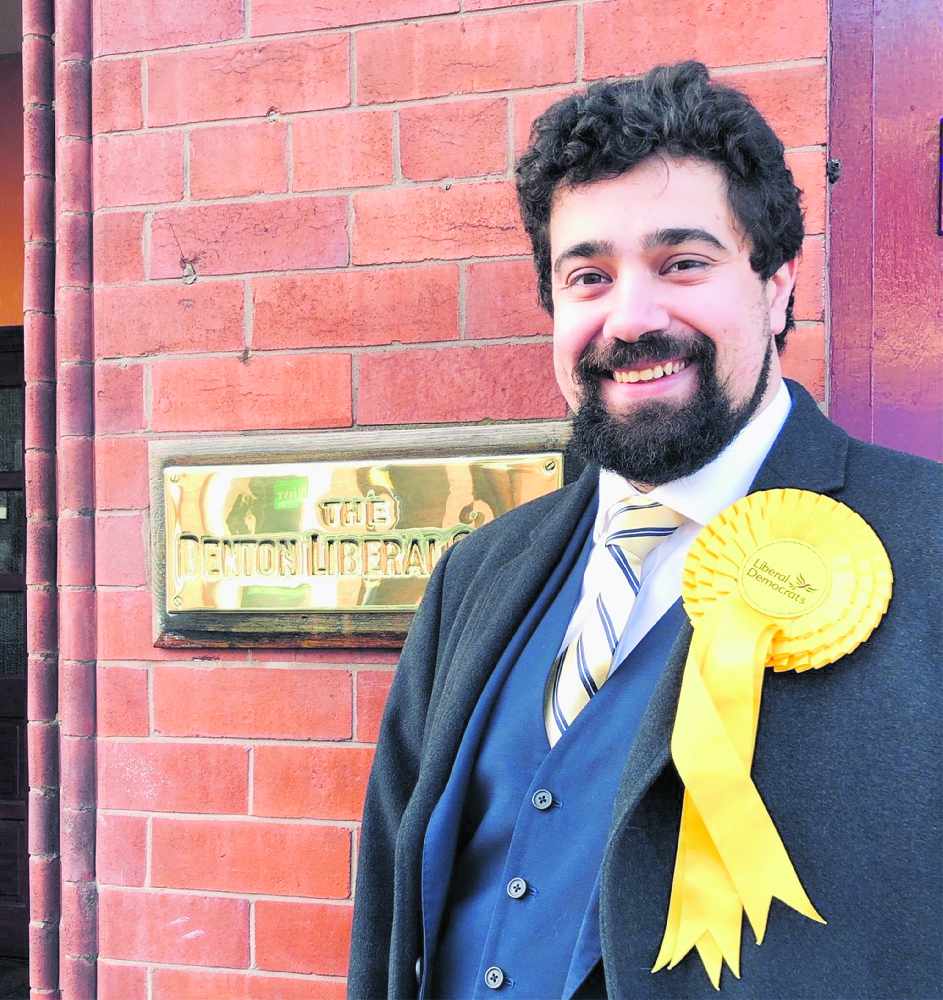 Dominic Hardwick is a lifelong Mancunian. Born in Withington, he attended primary school in Didsbury before going on to Manchester Grammar School, and then studying Ancient History at the University of Manchester. He now works in a family clothing company.
Dominic's roots in Denton go deep. His mother was brought up on Seymour Street in the shadow of Moore's Hat Factory, where his grandparents worked as hatters. He spent much of his youth in Denton with his grandma, uncles, and aunts, going around Denton Market and building model planes with his uncles. He has known and loved Denton since before he even knew that politics existed.
Dominic is a passionate pro-European, and has decided to stand for Parliament in Denton and Reddish to help prevent the damage that Brexit will do. He has always supported the Liberal Democrats' aim of creating a fair, open, and prosperous society, and he sees a real danger that we would leave Britain worse off by abandoning the prosperity, peace, and people's rights that the European Union protects.
Dominic has stood for election to council and Parliament before, but was delighted to be selected to stand in Denton and Reddish, as it would be an honour to represent his family's hometown. He believes that it is important for there to be a strong opposition in any council or parliament, and the Liberal Democrats are the only major party standing up against Brexit.
Labour - Andrew Gwynne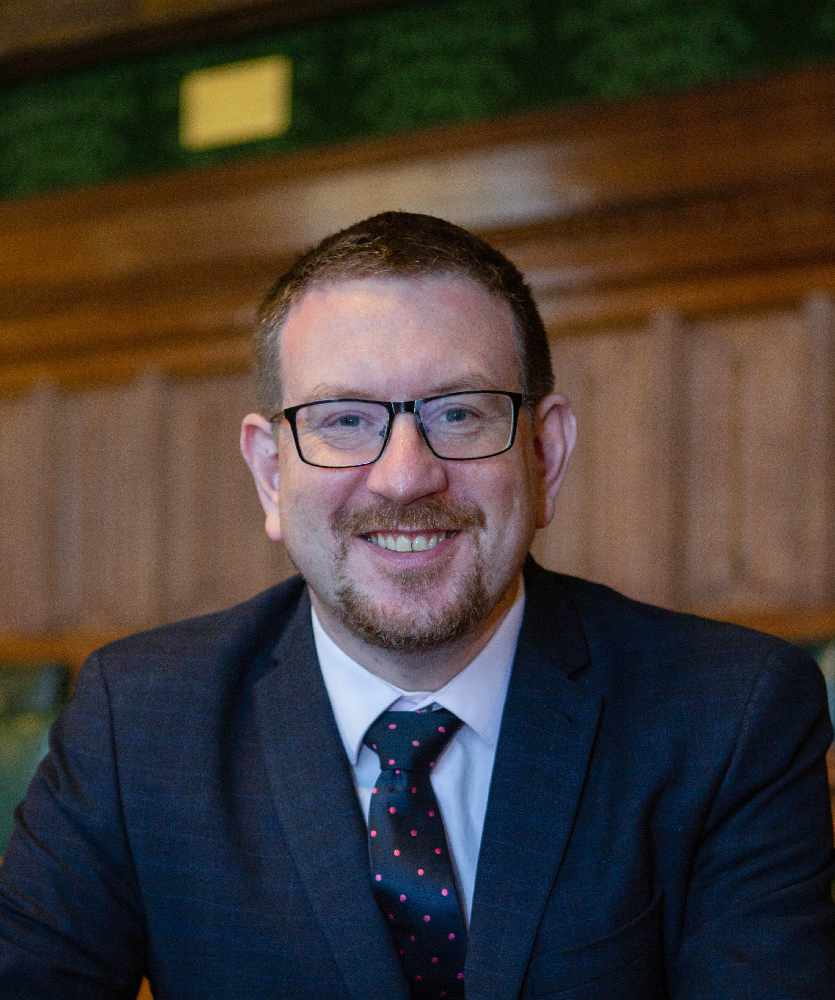 It has been a privilege to represent you in Parliament these last 14 years. It's been more than just a job, it's been the greatest honour of my life and I have done all I can to make sure our home is the best possible place for us all to live and get on.
Right now, the choice facing our area, and the country, has never been so clear: continued chaos with Boris Johnson, or a one-in-a-generation chance to transform our country and invest in public services, our schools and hospitals.
The Tories have spent the past decade cutting vital public services whilst they gave massive tax breaks to the richest. This needs to stop. Labour stands for the real change Britain needs to transform the country, and is determined to bring our country back together. This is why I am asking you to use your vote for Labour.
I will always put Denton and Reddish first. I will always defend our public services – from schools and hospitals to the police and social care. And I will always champion local good causes.
I've always believed politics is about what we can do to improve our communities.
After a decade of cuts, it's time to start rebuilding the fabric of our area again.
It's also time we put our environment first. The decisions we take in the next few years will affect the planet for decades. That's why environmental issues will matter in this election like never before.
If I am re-elected on December 12th I will carry on fighting your corner and making sure you and your family have the best possible chance in life. With your support I will continue to stand up for Denton and Reddish. It's time for real change, it's time for Labour.
Monster Raving Loony Party - Farmin Lord F`Tang F`Tang Dave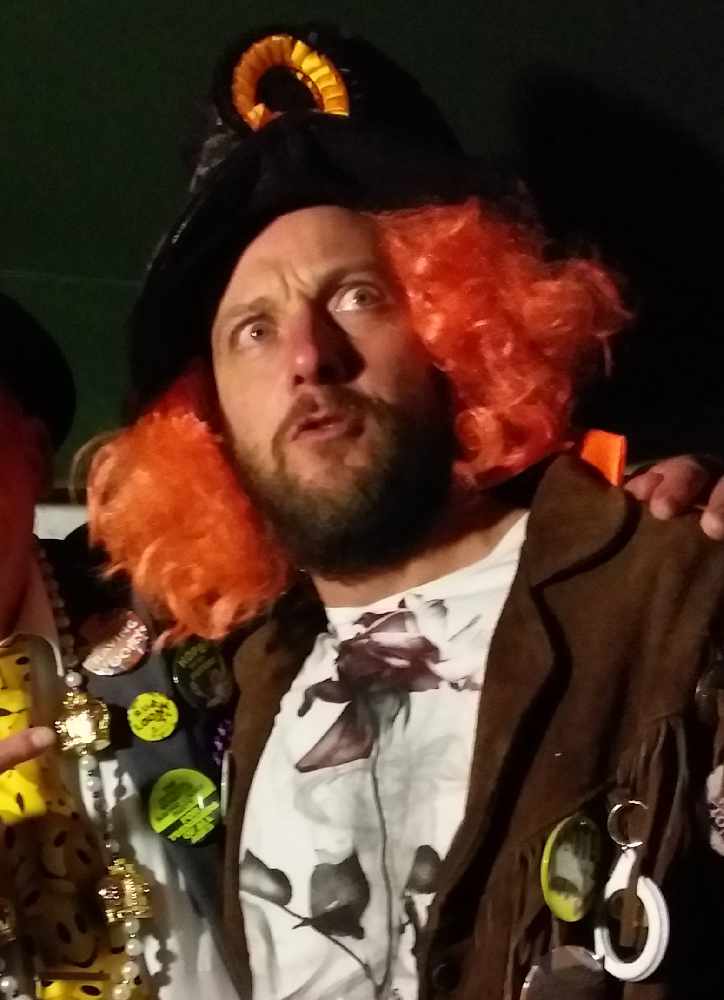 Now then folks! What a bobbins time to have an election. The season of good will, peace and celebrating the birth of the baby Jesus has been shattered by the throttlebottom's that sit in Parliament.
They say this election's about Brexit! Don't believe them... its all about the Parliamentary Nativity play.
Our Loony mole says they couldn't find three wise men, the lead actor kept mumbling the same line and 650 donkeys tipped up and started fighting ... that's the real reason.
Anyway the election's happening and I'm your Official Monster Raving Loony Party candidate who will be standing, sitting, leaning or gently reclining in my home constituency.
I'm proud to stand by our fantastic 'Manic-festo' ideas such as written below.
On Brexit we'd have Noel Edmonds leading the negotiations because he understands Deal or No Deal, and make the Irish border out of sponge to prevent a hard border.
To combat global warming we'd make all air conditioning units blow outside, and hot air from Parliament would be captured to heat homes.
To deter littering all drive-through take away packaging will have the vehicles reg number printed on it.
Remember... the only wasted vote is one that isn't used. Peace and love, Dave.
Brexit Party - Martin Power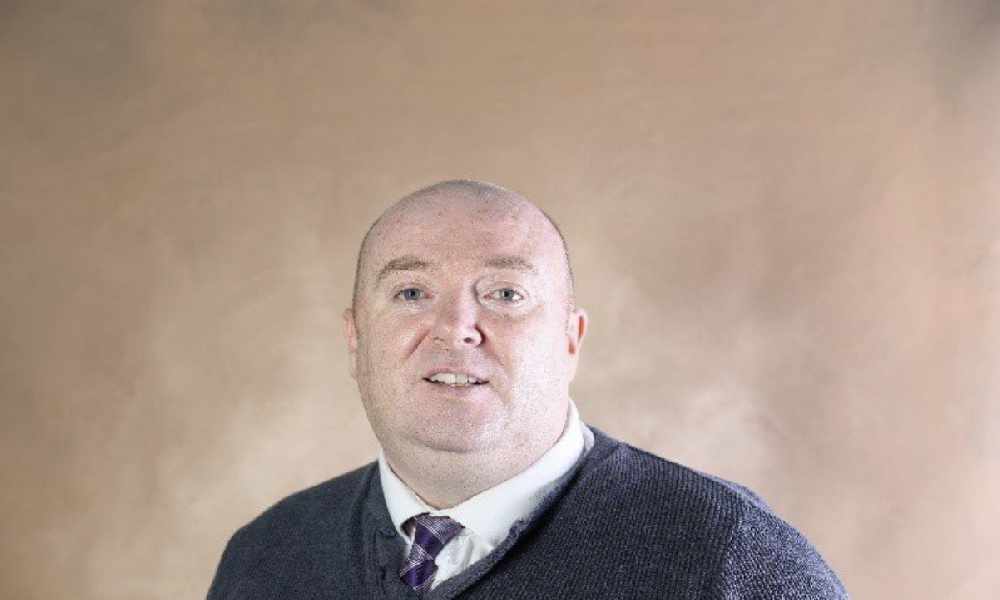 My name Is Martin Power and I am the Parliamentary candidate for the Brexit Party for Denton and Reddish. I am married with four children.
I got into politics because I am very concerned about the direction our great country is being taken in. In 2016 the country voted to leave the EU. The Labour Party, along with the Conservatives had in their election manifesto in 2017 a promise to implement the referendum result.
For the last three years MPs from all parties have done everything other than implement the referendum result and have ignored the British people.
It's time for change. We need to get rid of the nursery in the Houses of Parliament and send some adults we can trust with running the country. I have a background in the NHS, The Criminal Justice System, as a front-line Social Worker and a small business owner, giving me a broad work-life experience.
I'm a problem solver; dealing with complex situations and always working towards a solution. Sadly, this has not been the case in the Houses of Parliament.
We've been let down again and again by careerist politicians who have completely disregarded the referendum result, which was to leave the EU. They have decided – despite the vote to leave – to do everything possible to overturn the democratic voice of the British people. I want to change this. I want the people of this great country truly represented in Parliament.
I believe in Democracy and the only way to change the current situation is to send some real problem solvers to Westminster. The Brexit Party is an advocate of the British people and will implement the referendum result. A vote for the Brexit Party is a vote for Democracy.
Vote for me and I will deliver Brexit and much more.
Green Party - Gary Lawson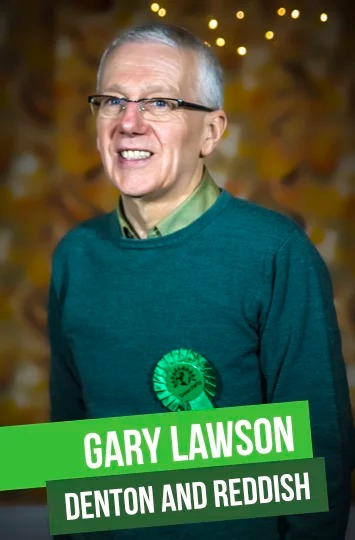 Gary Lawson, the Green Party candidate, retired as a vicar and came to live in Reddish in 2014. He believes that the most important issue in this Election is climate change. It is not something in the future. It is already happening. Scientists agree we have ten years to change to a carbon neutral way of life.
If we don't, the consequences for our younger generations will be severe. The other parties have been in government and failed to act. The Green Party will act. They will ensure our homes are powered by renewable energy and properly insulated. They will replace petrol and diesel cars with electric ones, improve public transport and introduce a frequent flyer levy. They value nature and can therefore be trusted to protect our trees, animals, wild life and green spaces.
The Green Party will work to end poverty and all forms of discrimination. They believe that the NHS, education and local services should be fully funded by a fairer system of taxation.
When Gary first heard the Referendum result in 2016, he thought it should be accepted. Since then the process has become such a divisive mess that he is convinced the only solution is a second vote, in which people can choose either to accept the government deal or stay in the EU.
Jobs are being lost through automation. The Green Party is committed to phasing in a four-day week and to introducing a universal basic income, so people not employed can contribute to society in other ways, like voluntary work.
STALYBRIDGE & HYDE
Voters in Stalybridge and Hyde are preparing to go to the polls in the first winter election in nearly a century.
The consitutency has been represented by Labour since 1945 and is currently held by Jonathan Reynolds, who was first elected in 2010.
The seat, which spans the lower slopes of the Pennines, is traditionally a two-horse race between the Conservatives and Labour.
Back in 2010, amid a national swing towards the Tories, they came within 3,000 votes of taking it and will hope a similar shift this time could unseat Jeremy Corbyn's shadow treasury minister.
Brexit Party - Julian Newton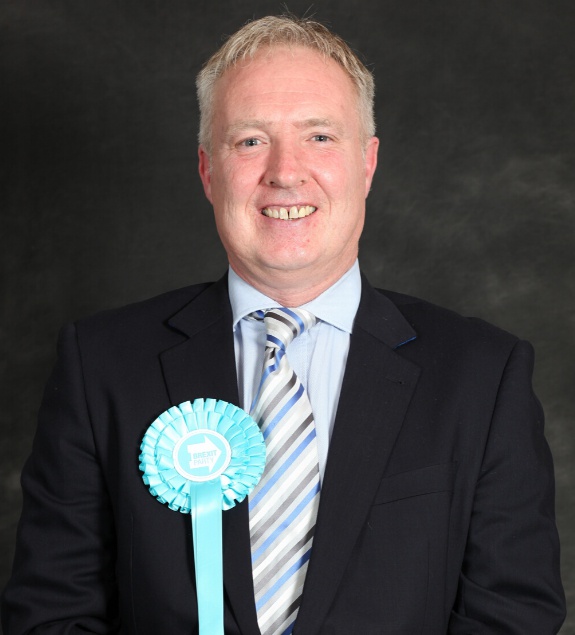 A farmer, an engineering graduate with honours and HGV1 lorry driver, Julian's key objectives are as follows:
World Peace
Exit the EU, deal or no deal.
Improve workers' rights, especially for lorry drivers, our unsung heroes.
Tackle Climate Change with the Zero Carbon Industrial Revolution, thus:
• Full electrification of our railway infrastructure by 2040 in order to achieve Zero Emissions across the entire rail network.
• Restore the Iconic Woodhead Line as a Zero Emissions Railway.
• Supplant HS2 with the Quantum Loop.
• Revive our shipbuilding industry by building Super Eco ships.
• Support UK manufacturers with every government means possible to build electric cars and lorries.
• Fit solar panels to all warehouses wherever practically possible.
• R&D new eco friendly ways of powering airliners.
• Provide necessary assistance to enable our farmers to become the most efficient, ecologically and environmentally friendly agriculturalists in the world
Improve the way we govern, thus:
• Fix our corrupt, broken and rotten anti democratic parliamentary system.
• Close down all government Quangos and gravy trains. Introduce max £200k salary cap for all permanent civil servants including education and BBC staff.
• Protect, preserve and enhance our NHS, with particular emphasis on mental health. Healthy mind = Healthy body. Make the bad hospitals good and the good hospitals better.
• Eradicate homelessness.
• Go after the Fat Cats and capitalist greed.
• Encourage science and engineering in our education system to enable the rebuilding of Britain.
Born and bred in this locality I have lived in Hollingworth most of my life. I love the area. I love the people in it. Tameside and Glossop comprise areas of outstanding natural beauty which benefit all. We must protect our precious environment and make it a secure place for people to live and prosper.
Liberal Democrats - Jamie Dwan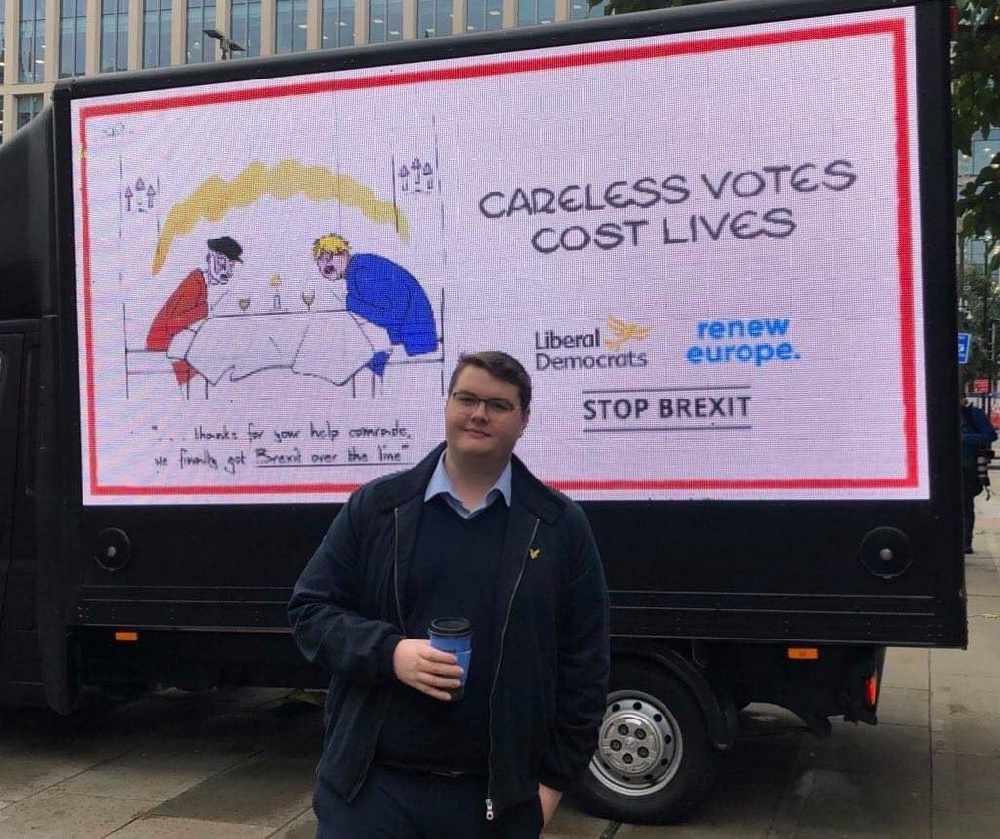 Jamie Dwan was born and raised in South Manchester and is a student at the University of Manchester, studying social sciences.
Jamie, 20, is one of the youngest candidate standing in this general election and has been a strong advocate of better representation of younger people in politics, including through his role as chair of the Greater Manchester Young Liberals. A keen football fan, Jamie has had a season ticket a Manchester City since he was five.
Jamie is beyond delighted to be standing for the Liberal Democrats in the upcoming general election and believes Tameside would be hit by the effects of Brexit more severely than many other places. He is proud to be representing the only party calling for an end to Brexit.
Green Party - Julie Wood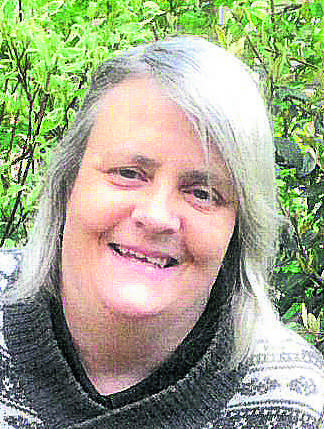 I am honoured to be standing as the Green Party candidate in Stalybridge and Hyde.
I've lived in the constituency for nearly 20 years and I've been involved in church and community groups such as setting up a food bank in a response to Tory/Lib Dem austerity.
My aim is to make foodbanks and flooding an unnecessary evil:
The Green Party will transform our economy with the Universal Basic Income, green jobs, a revolution in taxation and public transport in a society that works for everyone.
We will put a Carbon Chancellor at the heart of government and decarbonise every sector of the economy, with £100bn for climate action every year. We have the most thorough plan on reversing climate change in the world and offer the true Green New Deal.
Meanwhile, we will have a People's Vote on Europe and campaign to Remain and Change.
We say Yes to Europe and No to Climate Change and austerity.
All of our policies are very carefully planned and costed and work together to completely transform our society and play our part in making the planet fit for future generations.
Do you want serious change for the better? Then vote Julie Wood Green Party on December 12th. Neither the climate nor our communities can wait. If not now, when?
Labour Party - Jonathan Reynolds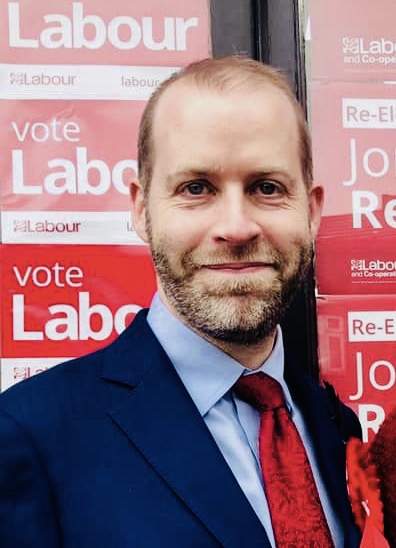 I'm Jonathan Reynolds, the Labour and Co-Operative Party candidate. I'm 39, I live in Stalybridge and have four children and two dogs.
It has been my privilege to represent Stalybridge, Hyde, Mossley, Longdendale and Dukinfield in Parliament for the past nine years, and before that Mottram, Hollingworth, Broadbottom, and Hattersley as a councillor.
I'm proud of my track record. Since 2010 I have made real progress in delivering the Longdendale bypass; improved standards at Tameside Hospital; knocked down derelict buildings in our town centres and fought for investment to begin regenerating them. Since the last General Election, I have helped to achieve the first ever special educational needs sixth form provision in the area; I have stood up for rail users and secured improved timetables from December; and achieved a £10 million government investment in local housing and infrastructure.
I have battled to end rip-off leasehold laws; made the case for a fairer electoral system; and stood up for our WASPI women in their fight for fair pensions. This election Labour offers an end to school cuts; investment in our NHS and mental health services; more money for policing and fire crews; a better deal for families with better maternity pay and nursery hours; an end to shambolic Universal Credit; investment in transport; and ambitious answers to the climate emergency. Here it is a two horse race between me and a brand new Tory candidate who, with respect, is listed as living in Leeds.
Vote Labour to rebuild Britain.
Conservative - Tayub Amjad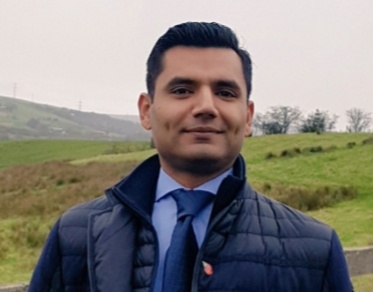 I have been selected as the Conservative candidate for the Stalybridge and Hyde constituency. I am married and a proud father of three children.
I grew up in the north of England where I studied mathematics at the University of Leeds.
After graduating from university, I have always had entrepreneurial aspirations from a young age and soon moved on in my career to set up several restaurants in the north west of England.
From the management and operation of these businesses I subsequently went on to become a property developer and furthermore set up a consultancy firm to support the growth of other businesses and provide resources for business growth in the Yorkshire and Lancashire regions.
From the outset, I have supported the Leave campaign and had a role in helping our win, especially in the north of England.
I am also continually active in helping SME businesses engage better with the government and have their voices heard and noticed.
I am keen on providing more support for local businesses and residents and improving key areas:
• Delivering Brexit
• More investment and resources for the NHS
• Helping revive our town centres and local businesses
• More support for our police forces and more officers in the area
• More inbound investment to the region
• Better transport
• Better career training for those who finish studying
• Protection of greenbelt
• More relief for small for independent business owners
On 12 December, I ask for your support and vote as your next MP for Stalybridge and Hyde and let's get Brexit done!
Liberal Party - John Edge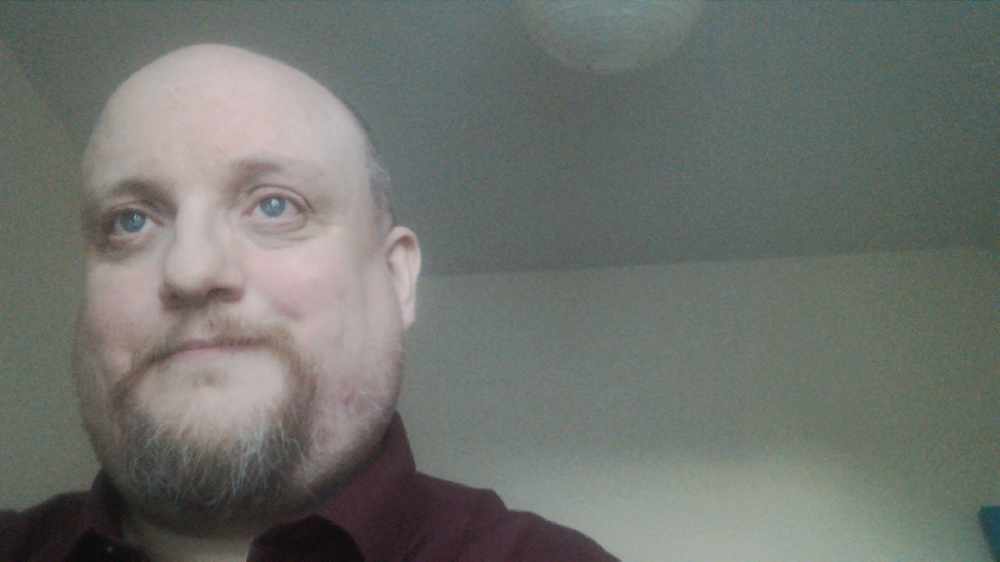 John Edge is a graduate in English creative writing and has lived in Hattersley for six years with his wife since moving from Salford.
John is 42 years old and is self employed, providing online web services.
John has been an active campaigner for Liberal policies such as Freedom of Speech and took the decision to get more directly involved by seeking election and giving people the opportunity to learn about the Liberal Party and Liberalism and vote Liberal.
Although this is John's first election campaign he is clear on what his objectives are.
When interviewed to be a candidate, John said: "I could not sit by and watch our political system decline any further. I hope to give people a voice, people who like me were losing faith in the entire political system as our elected representatives in government moved away from the very principles our Democratic system was founded on.
"I want to tackle local issues such as the protection and preservation of our Greenbelt which will be essential in any further action on climate damage reduction.
"I will also campaign to see our local public transport infrastructure strengthened to give more options for those seeking to commute to and from major cities.
"The Liberal Party is committed to honouring the 2016 referendum vote to Leave the EU. Democracy is a cornerstone of our society and to disregard it when the result is not to the liking of those who gave us the option in the first place is an affront to the Liberal principles this country was founded on.
"We need to take the heat out of the debate which has set families and neighbours against each other because of the divisive and disruptive way politicians have conducted business.
"To restore faith in our democratic process, we do need to ensure Brexit is done in a careful and conciliatory way and we need to recognise this might be through several steps and rounds of negotiations with the EU."