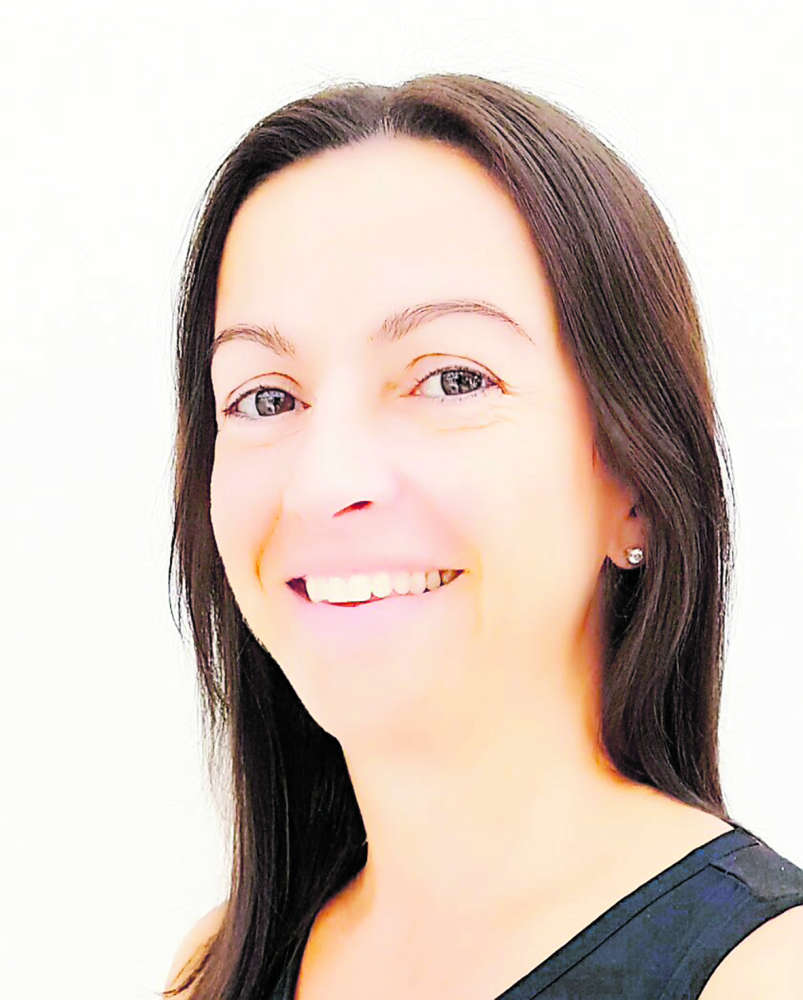 Lesley Worswick.
Environment Agency Area Director Lesley Worswick pens her latest column all about the quality of the water we paddle or swim in and why a staycation boom means knowing is more important than ever.
As we head into July and thoughts turn to summer holidays, the uncertainty around foreign travel means that many of us will be enjoying destinations closer to home this year.
But with a UK Staycation boom on the horizon, the quality of our seas and swimming spots will be more important than ever.
Knowing more about water quality and what affects it, means you can always be certain of getting the most from your trip this great British summer.
And that's where we step in.
The bathing water season officially started on May 15 with the Environment Agency carrying out regular testing of water quality at designated bathing sites until the end of September.
Throughout this period, around 7,000 samples will be collected by our specialist teams, tested in our labs and the results regularly updated on our water quality website Swimfo
These regular updates, along with our annual classification and details of what can actually affect water quality, could help you decide where to visit.
In the North West, there are 29 designated bathing spots; a mixture of mainly coastal locations, including some real hidden gems to explore, as well as inland lakes.
We can also provide daily water quality predictions for some locations.
Through our pollution risk forecasting service, we issue warnings when certain weather conditions or tides mean that pollution can be washed off the land into rivers and the sea.
Even bathing waters that are usually rated Excellent can sometimes experience a temporary dip in quality.
This enables you to decide whether your activities will include bathing, or if your trip to the beach will just feature sandcastles and seashells, on any particular day where water quality is not looking as good.
The Safer Seas Service app from Surfers Against Sewage also carries our information, so on the days where water quality is temporarily reduced Swimfo and Safer Seas Service can warn you for free, and in real time, to help you make the most informed decisions on when and where to visit.
Aside from letting you know how clean the water is, the data we collect every year plays an important role in driving investment and improvements in bathing water quality.
The latest classifications from 2019 show that all 29 designated Bathing Waters in the North West met the revised water quality standards that were introduced in 2015.
That alone is a huge improvement from 1988 where only 18 per cent of North West Bathing Waters met the minimum standards.
This demonstrates the huge amount of work and investment which has gone into cleaning up our coast but as always, our ambition is to be better.
We want our North West bathing waters to be even cleaner and for our beaches to always meet and even go beyond the standards.
Like many aspects of our environment, individual actions count. There is a reason why we say take only memories and leave only footprints.
Actions away from the beach and in the home can also have a damaging impact on our rivers and coasts.
Pouring fats, oils and greases down the sink, and flushing wet wipes and other plastic products down the loo can cause blockages in our sewers that damage our environment. Simply putting them in the bin helps to protect water quality.
Famous playwright Henrik Ibsen once said: "The sea possesses a power over one's moods that has the effect of a will. The sea can hypnotise. Nature in general can do so."
Never more so than over the past year have our local blue spaces and being out in nature been so important for our well-being. And with the growing popularity in open water swimming many people have, and continue to, enjoy wild swimming in rivers, lakes and coastal locations.
However, it's important to know that the natural water environment is not risk-free. If you plan to take the plunge this summer, make sure you do it at a designated bathing water site.
Most importantly, stay safe.
Wild swimming is a fantastic way to ward off 'nature deficit disorder' but always be aware of the risks, use the water safely and seek the right advice before you dive in.