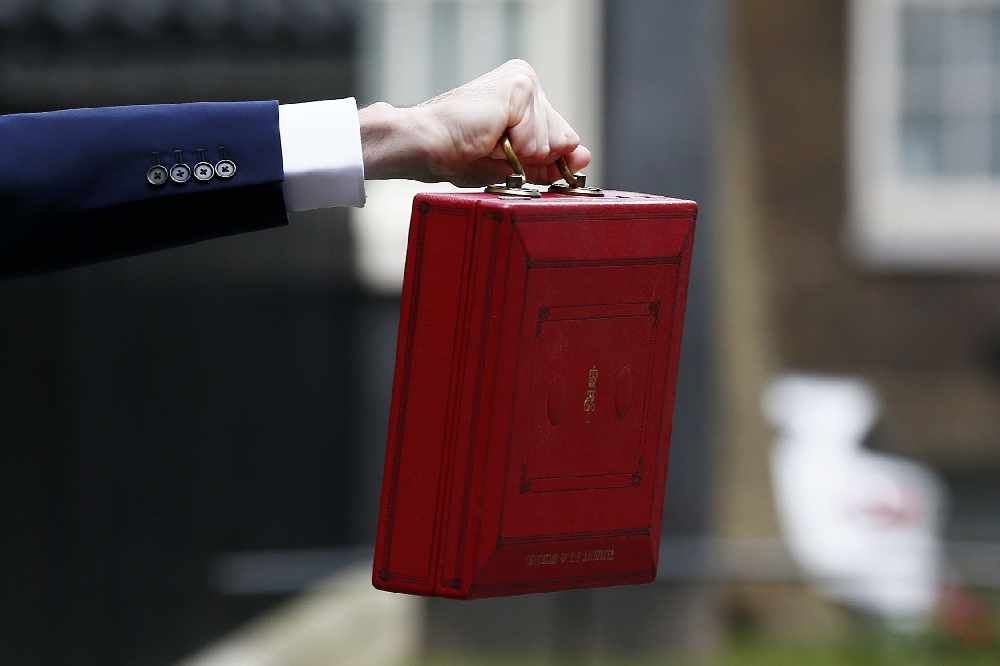 Coronavirus, business rates, taxes and infrastructure for the future - there was plenty to interest us all in the anticipated first Budget of 2020.
Less than a month after replacing Sajid Javid and just hours after the Bank of England cut the base rate of interest to 0.25 per cent, new Chancellor Rishi Sunak delivered his first Budget in the House of Commons after Prime Minister's Questions in the House of Commons on Wednesday afternoon (March 11).
The Budget updates us on the financial state of the nation and outlines the government's plans for tax and spending for the financial year, which starts in April.
These are the key points he had to make while speaking from the despatch box for just over an hour...
'THE COUNTRY WILL OVERCOME THE CORONAVIRUS'
It was expected to dominate and the Chancellor wasted no time in mentioning COVID-19 - the coronavirus - which is continuing to spread fast across the UK.
"I want to get straight to the issue most on everyone's mind – coronavirus COVID19.
"I know how worried people are. Worried about their health, the health of their loved ones, their jobs, their income, their businesses, their financial security.
"And I know they get even more worried when they turn on their TVs and hear talk of markets collapsing and recessions coming. People want to know what's happening, and what can be done to fix it," he told MPs.
THE ECONOMIC IMPACT OF CORONAVIRUS
Mr Sunak commented that he expects coronavirus to have a "significant impact" on the UK economy, but that it will be "temporary".
He said: "On the supply side, up to a fifth of the working-age population could need to be off work at any one time.
"And business supply chains are being disrupted around the globe. This combination of people being unable to work... and businesses being unable to access goods… will mean that for a period our productive capacity will shrink.
"There will also be an impact on the demand side of the economy, through a reduction in consumer spending," Mr Sunak said.
A £7 BILLION PACKAGE OF CORONAVIRUS SUPPORT
Mr Sunak laid out a three-point plan to ease the impact of the virus, while saying that the government will cover sick pay costs for firms with under 250 staff.
The government will give the NHS "whatever extra resources" it needs during the coronavirus outbreak, whether that is research for a vaccine, recruiting thousands of returning staff or supporting doctors and nurses, Chancellor Rishi Sunak said.
Following an announcement that the government will pay statutory sick pay from day one, rather than day four, Mr Sunak went on to say "of course, not everyone is eligible for statutory sick pay".
"There are millions of people working hard, who are self-employed or in the gig economy. They will need our help too. So to support them, during this period, we'll make it quicker and easier to get benefits."
Mr Sunak also confirmed that a coronavirus loan scheme will be introduced to cover the cost of salaries, and bills will offer loans of up to £1.2m to support small and medium sized businesses.
The former chief secretary to the Treasury promised a £3,000 cash grant per business for any firm that is currently eligible for the small business rates relief.
The government will also abolish business rates this year for small shops with a rateable value of less than £51k - extending the 100 per cent retail discount to museums, art galleries, theatres, caravan parks, gyms, small hotels, sports clubs, night clubs, club houses and guest houses. He claims this will save each business "up to £25,000".
WHAT THE GOVERNMENT'S CORONAVIRUS RESPONSE WILL COST
Mr Sunak announced a £30 billion fiscal stimulus to support the UK during the coronavirus outbreak.
He said: "Taken together, the extraordinary measures I have set out today represent £7bn to support the self-employed, businesses and vulnerable people. To support the NHS and other public services, I am also setting aside a £5bn emergency response fund - and will go further if necessary.
"Those measures are on top of plans that I will set out later in this Budget, which provide an additional fiscal loosening of £18bn to support the economy this year. That means I am announcing today, in total, a £30bn fiscal stimulus to support British people, British jobs and British businesses through this moment."
PLANS TO INCREASE NATIONAL INSURANCE THRESHOLD
The National Insurance threshold will be raised £8,632 to £9,500 next month, Mr Sunak said. "That's a tax cut for 31 million people, saving a typical employee £104," he announced.
MINIMUM WAGE 'WILL AIM TO REACH £10.50 BY 2024'
The Chancellor also said the Budget delivered not only within the fiscal rules in the manifesto, but with room to spare.
As long as economic conditions allow, the minimum wage commission will aim for minimum wage to be two thirds of median earnings by the end of the current parliament, hitting over £10.50 an hour.
ALCOHOL AND FUEL DUTIES FROZEN
All duty on alcohol - spirits, beer, wine, cider - has been frozen for the first time in a decade, with a planned rise cancelled.
Business rate discounts for pubs will also rise from £1,000 to £5,000 this year.
Despite speculation this would be lifted, a freeze on fuel duty will continue because, Mr Sunak said, "people still rely on their cars".
TAMPON AND READING TAXES TO BE SCRAPPED
The 0.5 per cent VAT on women's sanitary products, the tampon tax, is to be scrapped.
VAT will also no longer be charged on digital publications from December.
INCREASE ON RESEARCH AND DEVELOPMENT SPENDING
The Chancellor said investment in R&D will be more than doubled to £22 billion. He claims it will be the highest rise - as a percentage of Gross domestic product (GDP) - in over 40 years and will be higher than the United States, China and Japan.
MORE CHARGING POINTS FOR ELECTRIC CARS
Mr Sunak declared that £500 million will be made available for more charging hubs, with the aim of ensuring electric drivers will never be more than 30 miles away from a charging point.
Greater Manchester's clean air plans states one way to meet carbon targets would be to ensure around half of the cars in the 10 authorities will be electric by 2025.
He also said the government will also invest £300 million in tackling nitrogen dioxide emissions in towns and cities across England.
TAXES ON POLLUTION TO INCREASE
Raising the levy on gas and a new tax on plastics packaging were proposed by the Chancellor in the green part of his speech.
Manufacturers and importers whose products have less than 30 per cent recyclable material will be charged £200 per tonne.
A BOOST FOR FLOOD DEFENCES
There has been widespread flooding throughout the region in recent weeks, including Storms Dennis and Ciara.
In response, the chancellor unveiled funding to boost defences - making £120 million available "immediately" to repair defences damaged during the winter floods.
There will also be £200 million of funding directly to local communities that have been repeatedly flooded to build flood resilience.
He added that the government plans to double investment in flood defences over the next six years to £5.2 billion.
ADDITIONAL SPENDING ON INFRASTRUCTURE
There will be more than £600 billion spent on roads, rail, broadband and housing by the middle of 2025, the chancellor said.
As well, £2.5 billion will be made available to fix potholes and resurface roads over five years.
MORE MONEY TO BE PUMPED INTO THE NHS
The chancellor promises to spend an extra £6bn on the NHS, which he says will pay for 50,000 more nurses, 50 million more GP surgery appointments and work to start on 40 new hospitals.
CASH INJECTION FOR AFFORDABLE HOUSING AND CLADDING
The Chancellor says there will be £12 billion for building affordable homes in high pressure areas - with plans to be outlined in more detail by Housing Secretary Robert Jenrick.
----------------------------------------------------------------------------------------------------------------------------------------------------------------------------------------------------
WHAT DID LABOUR MAKE OF THE BUDGET?
After Mr Sunak spoke for an hour and three minutes in total, outgoing Labour Party leader Jeremy Corbyn got up to the despatch box to give his thoughts on the chancellor's speech.
In reply, Mr Corbyn accused Mr Sunak of a "slight of hand" while expressing that the spending plans laid out by the Conservatives "didn't come close to doing enough".
He told MPs in the Commons: "Having ruthlessly forced down the life chances of people over the last decade... talk of levelling up is a cruel joke."
Mr Corbyn described the Budget as "an admission of failure", adding: "Today's measures go nowhere near reversing the damage that has been done to this country".
HOW HAVE LOCAL POLITICIANS RESPONDED?
Stalybridge and Hyde MP Jonathan Reynolds, who is also the Shadow Economic Secretary to the Treasury, posted on Facebook shortly after the Budget had finished.
He wrote: "The Chancellor has now delivered his budget, and appears to have found the magic money tree. A frenzy of freebies in addition to tax cuts, with zero clarity on how the Conservatives will balance the books, especially as we enter uncertain economic times. Odd to watch Tory MPs cheering policies they denounced as Marxist a few months ago. Insufficient focus on work, wages and wellbeing. Thorough scrutiny is necessary."
Ashton-under-Lyne MP Angela Rayner, who is a candidate to be Labour's next deputy leader, took to Twitter to express her dismay:
What this budget shows is #Labour was right to have a manifesto that invests in education, green business, housing and our wonderful public services. We've had ten years of failure and hardship because of the tories.They should be ashamed.The Country deserves better #Budget2020

— Angela Rayner 🌈 (@AngelaRayner) March 11, 2020
Not a single mention of social care in the #Budget2020 despite the coronavirus epidemic... yet again, the Tories punishing our most vulnerable😠

— Angela Rayner 🌈 (@AngelaRayner) March 11, 2020
Denton MP Andrew Gwynne, who is also Shadow Secretary of State for Communities and Local Government, had mixed views on what the Chancellor delivered.
He said: "This Budget is a mixed bag. I welcome measures to help small businesses, particularly at a time that they are facing economic uncertainty as a result of Coronavirus. I myself have been pushing for many of these things on behalf of local businesses in the constituency.
"I also welcome promises on future infrastructure, but I think it's important to see the detail on allocations before getting too excited.
"It is very disappointing that after ten years of cuts to local public services in Tameside and Stockport, there's nothing extra for our councils beyond a pot hole fund, and that there's nothing to help either social care or children's services, which are in crisis. Similarly, there is no support for 1950s women or pensioners more generally.
"Overall, the Budget is unfortunately too little too late in many areas after a decade of cuts and declining public services. Whilst the amounts being spent are large, these measures will do relatively little to reverse the consequences of a decade of decline."
Elsewhere, Subrahmaniam Krishnan-Harihara, Head of Research at Greater Manchester Chamber of Commerce, has provided an overview of the main announcements.