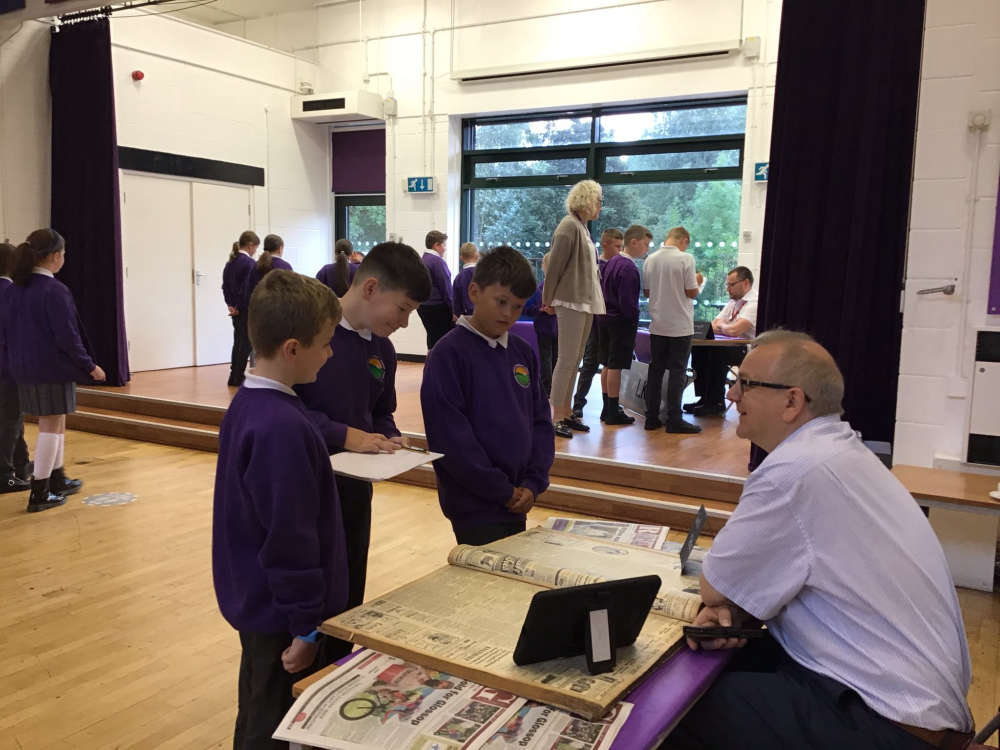 WORLD OF MEDIA: Reporter editor Nigel Skinner chats to youngsters at the careers event.
It's been back to school for educational establishments across Tameside this week - but with a difference.
Not only have teachers and students returned after the summer holidays, but it's for the first time after the many Covid restrictions have been lifted.
Although safety remains paramount and some restrictions have been retained for a phased return to school, in many instances the yellow tape and one-way systems have gone, along with the 'bubbles' - or groups of students having to learn together in small numbers.
Now, instead more students are able to come together for the very first time in a long time as school essentially returns to a 'nearer normal' state.
Nowhere was that more evident than at Godley Primary Academy in Hyde, which even held a special career and aspirations day last Friday, providing different year groups with the opportunity to find out more about the world of work.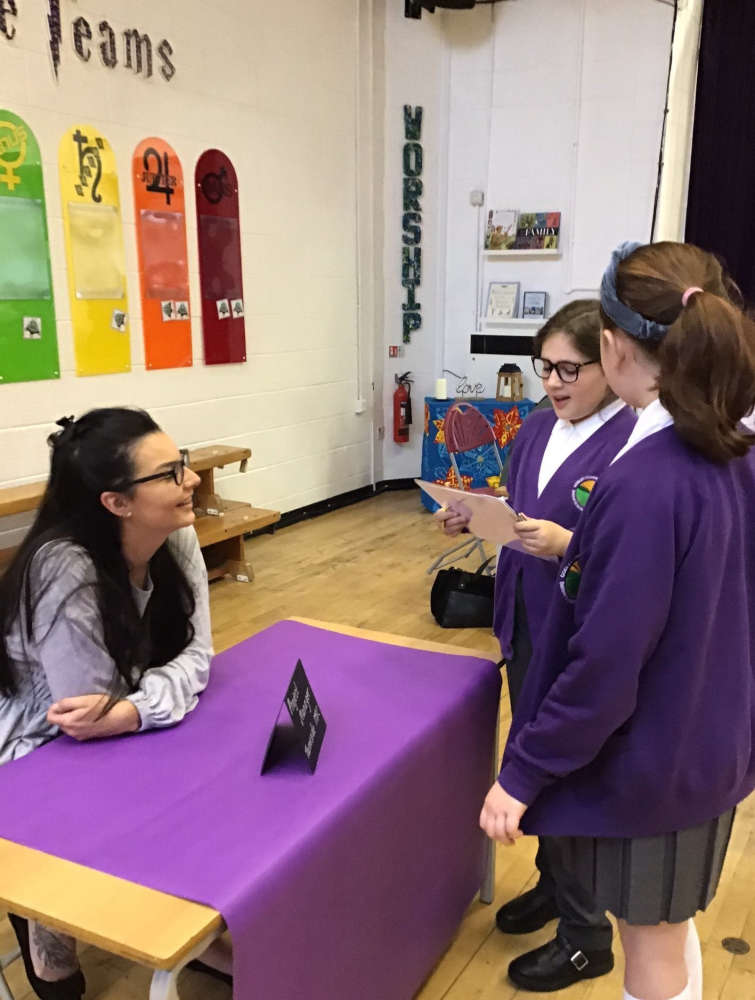 QUESTION TIME: Pupils at Godley Primary had plenty of questions for would-be employers.
Year Six teacher Vici Smith said: "School is more normal although we still have to err on the side of caution and there are some restrictions in place in school.
"However, for the first time we have had our Key Stage 2 assembly in the hall with Years 4, 5 and 6 and we have not done that in a long time.
"So that was quite emotional seeing all the children together again singing and it was that step back to normality everyone has been looking forward to."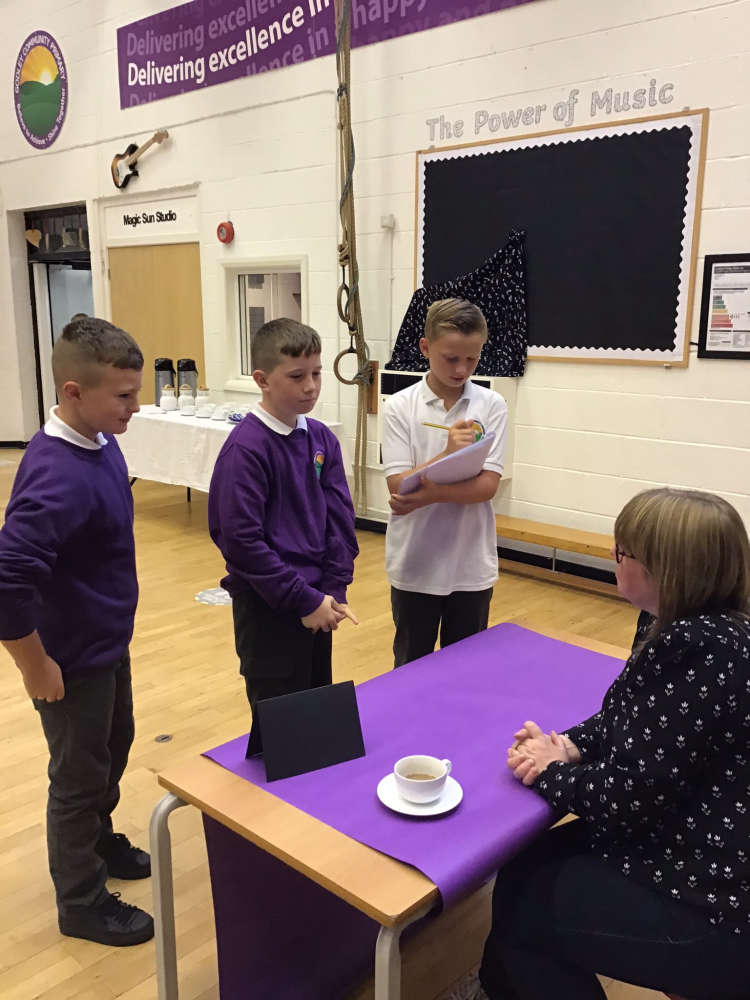 FUTURE PLANS: Pupils made notes about what each job involved.
Principal Suzanne Clawley said there was a gradual transition back to the normal before Covid, with larger bubbles at first rather than the whole school mixing.
Things like hand sanitisation, ventilation, classroom cleaning all remain vitally important at this stage though.
The school is well prepared too with plans in place, protocols and procedures should Covid case numbers increase, so restrictions can be quickly reintroduced should that need arise.
"There is a whole risk assessment and procedure in place so we are prepared," added the Principal.
She described the first day back as a 'brilliant' day and the children were happy to return with the larger bubbles of pupils enjoying singing in assembly and making school a little more how school life used to be.
Vici had organised the careers event with representatives from engineering firms, the council, BBC, a beauticians, prison service and Quest Media among others all providing the children with an insight into the world of work and getting them thinking about what they might like to do ultimately.
Over at Copley Academy in Stalybridge, as with many secondary schools, there has been a staggered return with different year groups starting on different days with all students undergoing Covid testing first to get them back into the routine of undertaking the tests again.
Students will be testing twice a week at home themselves.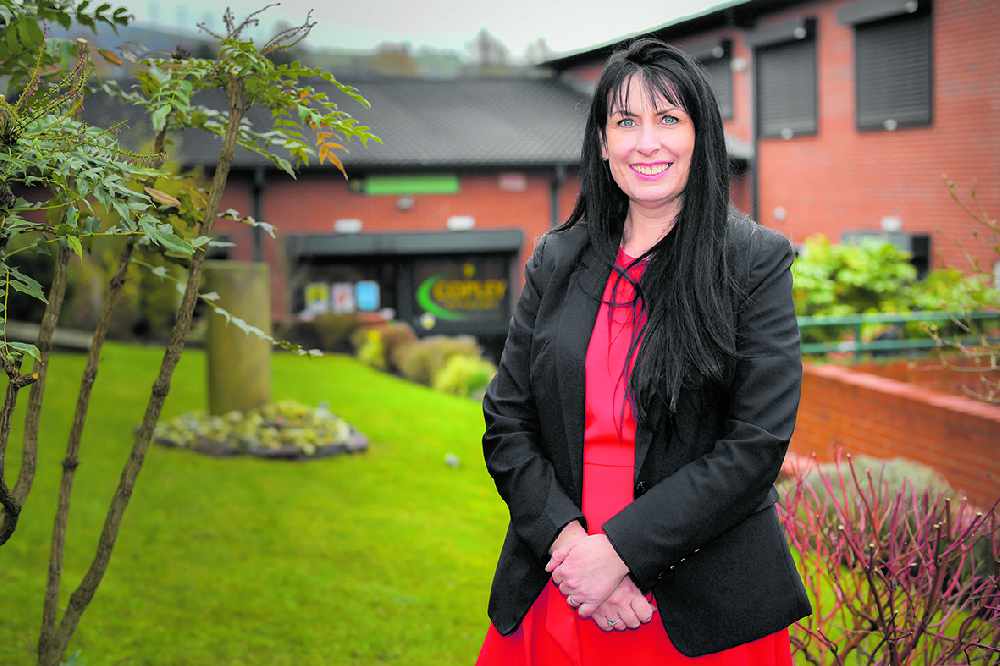 Ruth Craven, Principal at Copley Academy
"Credit goes to all the students and staff for making the process work," said Ruth Craven, Principal, who added that many measures were still in place with safety a priority, with staggered endings to the day, split breaks and split lunches for students.
Year group bubbles will remain in place, social distancing for staff is encouraged, ventilation is necessary and enhanced cleaning remains in place too with cleaners working extra hours.
However, masks are not needed but they very much remain in schools' armouries if restrictions are needed again.
Read more from the Tameside Reporter
Click here for more of the latest news
Click here to read the latest edition of the paper online
Click here to find out where you can pick up a copy of the paper