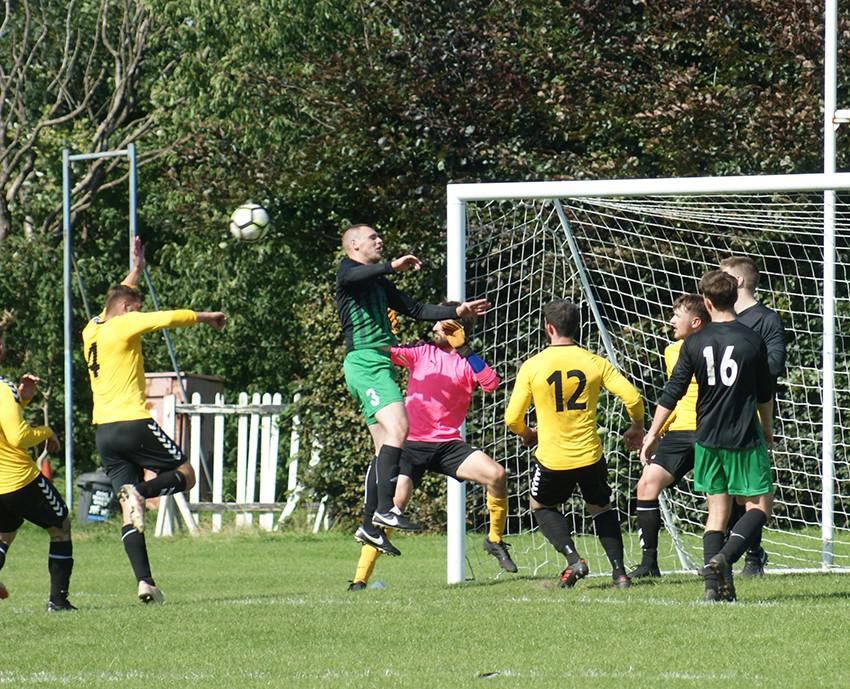 There were  only a limited number of games played in the Premier division and division one due to the bank holiday weekend and travellers causing High Lane's fixture at Torkington Park to be called off due to pitch damage.
But the two games played in the top flight had plenty of thrills and spills with reigning champions Rochdalians hosting Whalley Range.
Range stormed into a deserved 3-1 lead thanks to a hat-trick from Reece Jones but then Rochdalians showed their desire to retain their title as they battled back well as Range tired to earn a valuable point in a 3-3 deadlock in an excellent game.
Salford Vics entertained South Manchester with both teams showing plenty of young talent and playing some very slick football.
Jonathan Hayes gave Vics the lead with a clinical finish only for Keiffer Greig getting South on level terms after a great team move.
Jordan Spiers restored the Vics' lead capitalising on a defensive mistake and Josh Lawman looked to have put Vics in command making it 3-1 at the break.
But South kept their nerve and reduced the arrears in the second half to keep Vics in a tense mode before winning 3-2.
In division one new boys Radclyffe showed that they will enjoy life at this level after a comfortable 7-1 win hosting Bury Ams.
Few problems for AFC Oldham at Curzon Ashton as they cruised to a 6-2 win over Old Ashtonians.
The other game was a much closer affair as Green was the colour for Chorltonians as they entertained Signol Old Boys.
Chorlts hotshot Aaron Rodger showed his customary predatory skills with a double before the break with Asa Melville replying for Signol before the break.
There was a game-changing moment early in the second half as Chorlts conceded a penalty and were given a red card to reduce them to ten men.
But Chorlts keeper Dan Green pulled of a superb save from the spot kick followed by more smart saves as Signol looked to exploit their one-man advantage.
Their hopes were hit as Aaron Rodger completed his hat-trick before Harry Brown gave Signol hopes of a point with a strike on 65 minutes.
But their hopes were dashed as Ayron Beaumont restored the two-goal advantage for Chorlts on 86 minutes to give his team a well-deserved three points.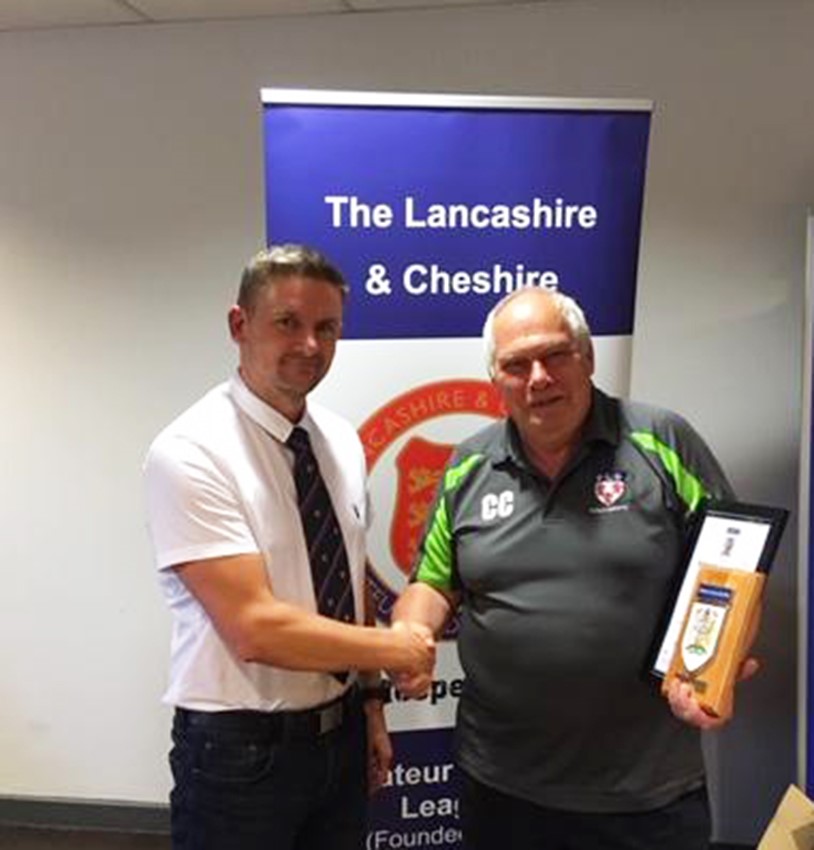 Salford Vics FC stalwart and legend Chris Carney received due recognition of his service to amateur football with a 50-year award presented to him by Lancashire and Cheshire AFL President Tim Roebuck at a recent league meeting.
Chris said: "I have spent the last 50 years doing something I enjoy. I don't feel I have given service to anybody apart from myself doing one of the most enjoyable things I can.
"I started playing for West Salford YC in 1968 as a 14 year old (in truth I started earlier playing unregulated youth club football for the YC) and since then I have played in every decade of my life so far in my teens, 20's 30's, 40's 50's and my 60's, but my boots are well and truly hung up now.
"I also refereed from being 22 until I was 55 (and again I have been called on by Jason Rostron in the Manchester FL to run lines several times in my 60's).
"I have also served League Management Committees in several leagues, including the Manchester League, as well as the Manchester and District Sunday League.
"My club has played under many different names due to sponsors, but I like the current name of Salford Victoria and I hope it sticks.
"There have been many highs and lows at the Club, my first season was a massive low as we lost every game but since then we have won trophies or been in Cup Finals in every league we have played in.
"I have fond memories of all of them and these include the Lancashire and Cheshire, Manchester League, Manchester Amateur League, Altrincham League and the Eccles Sunday League, but the L & C is my spiritual home.
"During the last 50 years I have also been a youth leader in the Boys' Brigade and with Salford Youth Service, as well as being a foster carer.
"I have to say that my happiest memories of individual events have been the cup wins, Rhodes Cup, Gosling Cup, Hellawell Shield and winning the Aggregate Trophy.
"The thing I am most thankful to are the people I have met over the years who are too numerous to mention. However, notable people include Harry Jack and Keith Marsden from the L & C, the Manchester League committee which included Phil Platt, Russell Hoyte and Frank Ainsworth and there are so many others that are no longer with us whom I owe so much to."
Report by Geoff Garnett