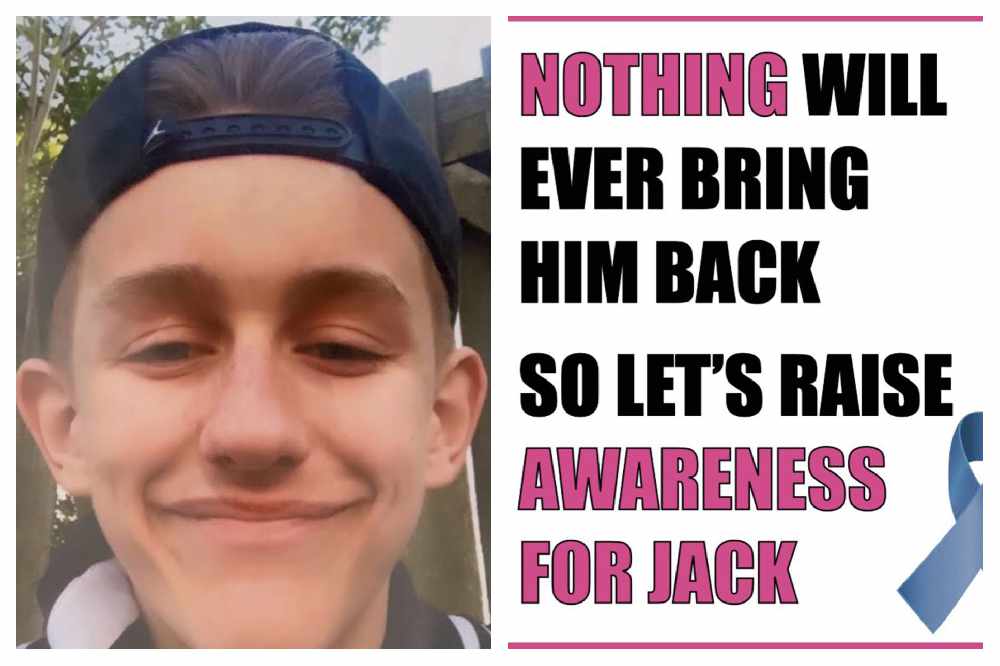 This week is the Royal Life Saving Society's Drowning Prevention Awareness Week, a campaign being supported by local charitable organisation The Jack Pullen Foundation.
It is a cause especially poignant to the foundation, set up in the memory of 16-year-old Jack Pullen, who tragically drowned in the River Etherow in 2016.
As the RLSS urge families to improve their water safety knowledge – after statistics showed the region ranks joint sixth highest for fatalities in the UK – the Foundation is hoping to raise awareness of the dangers with a new social media campaign.
Chris Jordan, who is Jack's uncle, said that the Foundation has taken four years to come to fruition, with it being very much a family affair.
"The RLSS have supported us ever since Jack's passing and every year they hold their Drowning Prevention Awareness Week," he explained.
"They aim to educate people of a young age about accidental drownings, which is what we are doing through social media – our main aim is to raise awareness, as we lose 700 people under the age of 24 to drowning each year."
The Foundation have taken to Instagram and social media to share their message, with a campaign video headed by the organisation's patron, Broadbottom-based actor Julie Hesmondhalgh.
The video, that stresses "it may be a scorcher but please stay out of the water" has been watched more than 5,000 times on their Instagram, alongside a number of helpful graphics and tools to teach people about water safety.
"Aside from beaches, there is no funding for public rescue equipment or floatation devices in places such as canals or rivers and we hope to raise money for that in the long term," Chris added.
"Our priority is to be able to provide Public Rescue Equipment for all of the waterways we have in Tameside.
"We do believe that every accidental water-related death is avoidable and with the implementation of PRE, we could drastically reduce; if not, stamp out the horrific statistic of 700 drownings every year in the UK.
"We are determined to lower that number. It is absolutely avoidable if people were educated."
You can find out more about the Jack Pullen Foundation on their website jackpullenfoundation.org.uk or over on Instagram at @thejackpullenfoundation