An online concert held for Tameside Hospital's £1 million Scanner Appeal has been hailed a huge success, with a massive thank you going to all involved.
Offers of support resulting from last Thursday's virtual concert in support of the appeal have begun to come in from kind-hearted residents across the area.
Hospital Chief Executive Karen James says she has been overwhelmed by the way people are rallying to her plea to kick-start the appeal, which had to be put on hold during the Covid-19 pandemic.
She explained: "Our hospital badly needs a new state-of-the-art CT scanner to help us diagnose and treat new and existing patients.
"Kind-hearted residents and staff have raised more than £60,000 so far. I was hoping the concert would remind people how urgently we need this important technology and I haven't been disappointed.
"The response since has been wonderful and I am so grateful to the wonderful stars who made the event possible."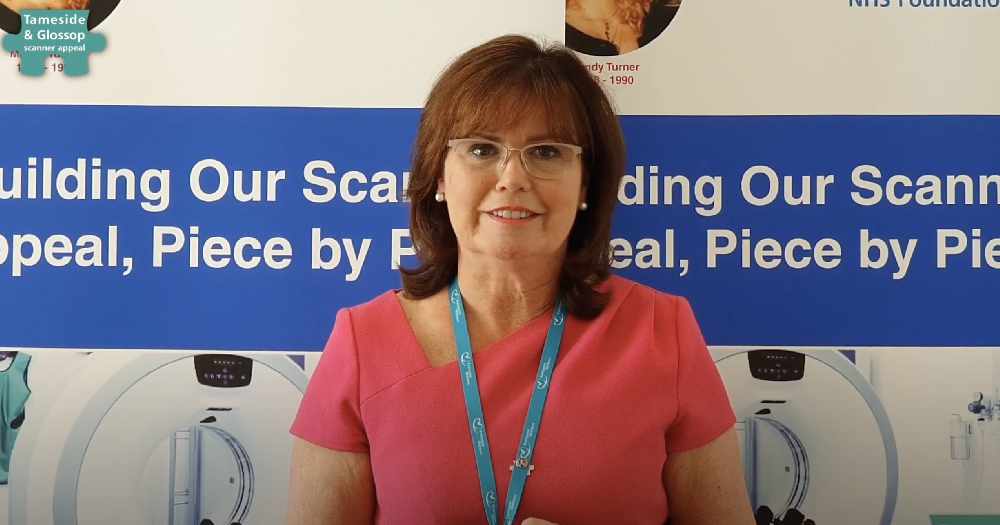 Karen James OBE
A stellar line-up of local singers and entertainers were joined by special guest Britain's Got Talent winner Colin Thackery for the Sing for the Scanner hour-long event, which was premiered on YouTube.
It was recorded and produced entirely by artists performing exclusively for the concert from their own front rooms and, just like the slogan for the appeal, put together piece by piece rather like a musical jigsaw.
The whole show was compèred by Tameside Radio's very own breakfast show co-host Scott Bruton.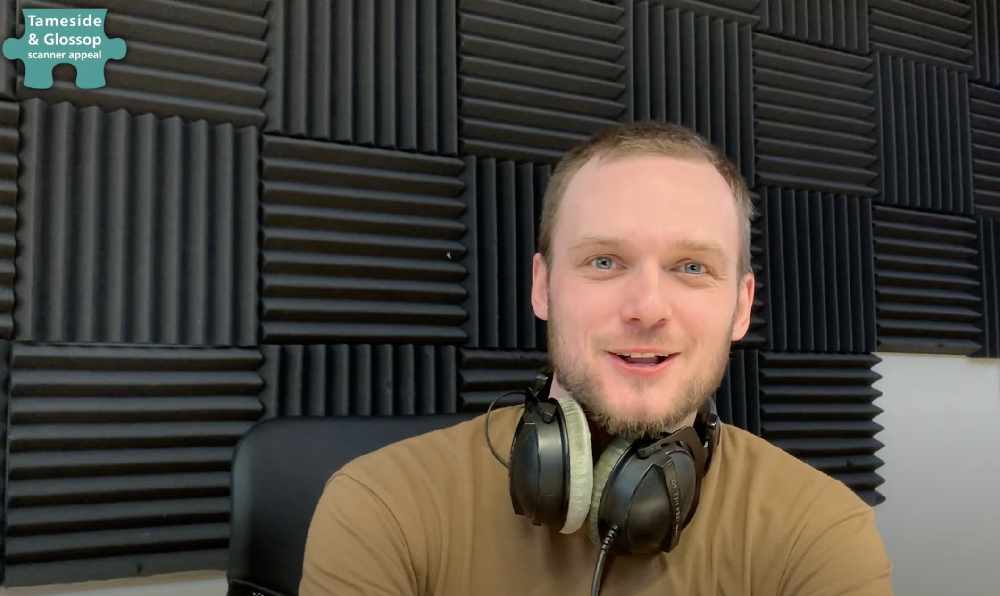 Scott Bruton
Hundreds tuned in to see the concert live, which featured appearances by 16-year-old Maddison Peacock, plus Alan Kelly, Danni Raye and Shaun Sloan, who delivered a powerful mix of classical ballads, rock, pop and country music, and all gave their talents and services for free.
Karen started the show rolling while there were also video messages of support from Ashton MP Angela Rayner and the Civic Mayor of Tameside Cllr Janet Cooper.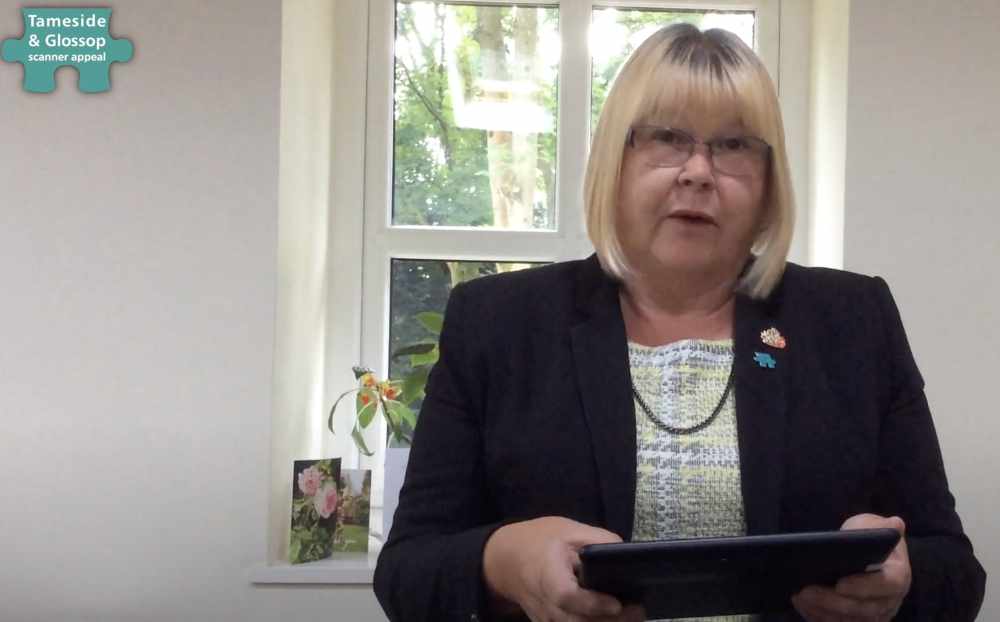 Cllr Janet Cooper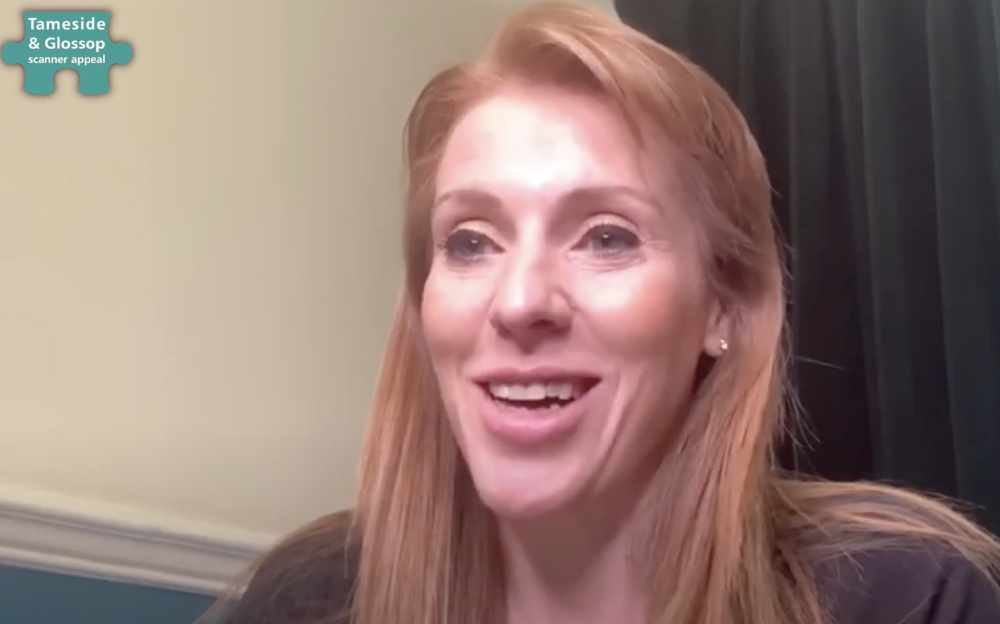 MP Angela Rayner
One of Cllr Cooper's nominated charities throughout her mayoral year is the scanner appeal, but she also took the opportunity to thank all doctors and nurses for their dedication throughout the pandemic.
Throughout the performances there were messages of how people could support the appeal which scrolled across the bottom of the screen.
These included ways to make a donation, or buy the appeal's £2 distinctive jigsaw-shaped pin badges.
Angie Wild, who helped produced the event, says she was amazed by the polished performances of the featured artists. "We have so much talent here - thanks a million everyone."
The concert is still available and you can watch it at the top of the page.
You can also donate to the appeal online at https://www.justgiving.com/campaign/tangscanner.
Main image:
ON SONG: (clockwise from top left) Shaun Sloan, Maddison Peacock, Alan Kelly and Danni Raye.