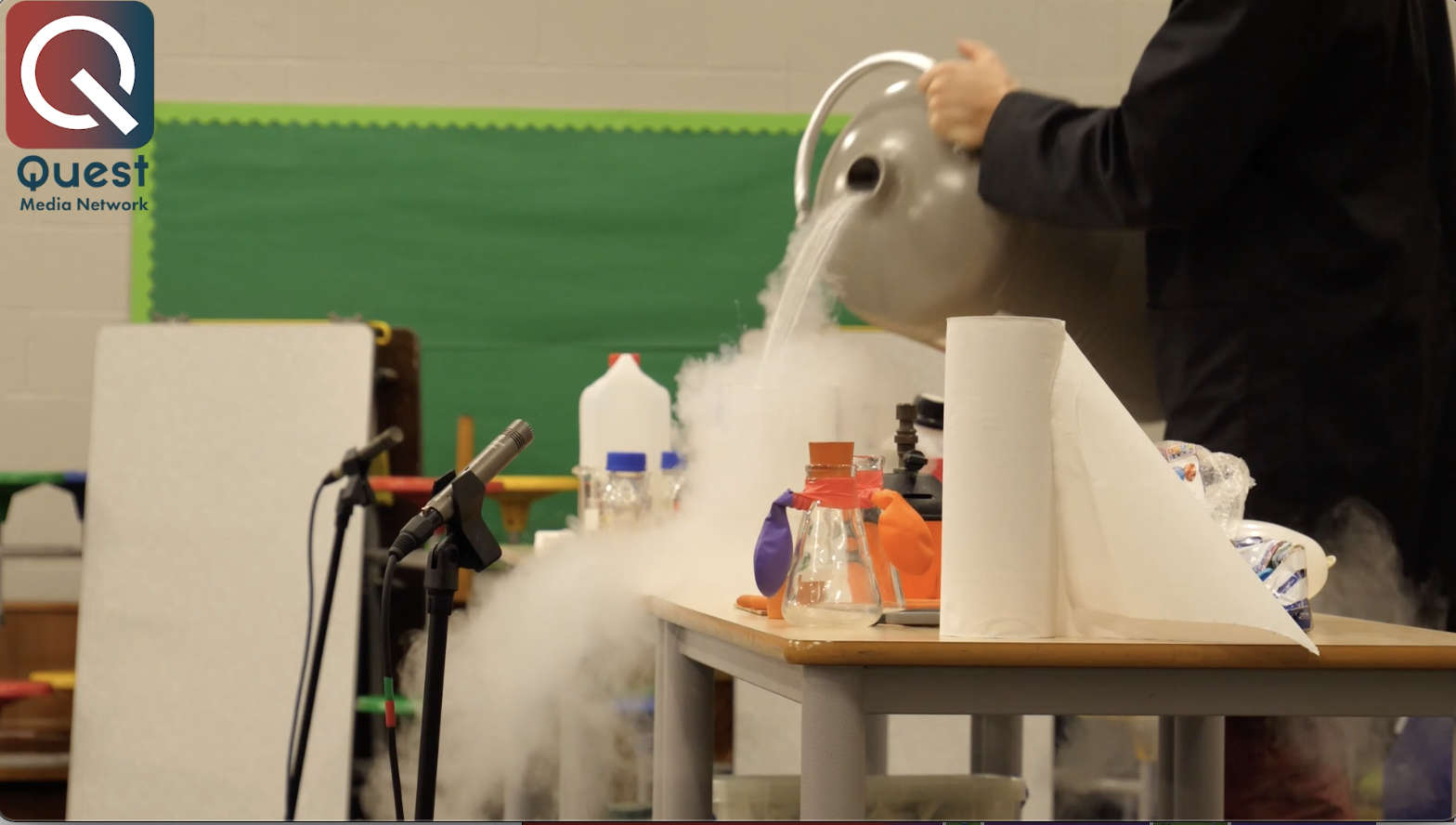 Russell Scott Primary School, Denton, launched a new project this morning to highlight the importance of planning for a cleaner future.
The initiative, dubbed 'The Great Science Share for Schools 'Clean Air Challenge' – a University of Manchester project', will inspire primary pupils to engage in science enquiry.
Leading scientists, Tim Harrison & Professor Dudley Shallcross, from Bristol Chemlabs engaged the children and their families in an exciting and interactive science assembly.
Created and delivered by leading and eminent scientist, the 'Gases in the Air' topic builds on children's interest in the world around them.
As world leaders focus on taking action to combat climate change, the assembly presentation was designed to enthuse and inform the primary age pupils, supporting them to understand the range of gases in the air, with lots of visual demonstrations, colourful experiments and even a few explosions.
During our visit, we spoke to Russell Scott headteacher Steve Marsland, and the University of Manchester's Dr Lynne Bianchi to get their views on the importance of engaging youngsters and addressing the issue of a cleaner future.