Launching your studio's first ever video game can be stressful at the best of times, never mind during the middle of a global pandemic. But that's exactly what Ashton's Simran Whitham and his team at Tri-Heart interactive have managed with the release of 'The Otterman Empire'.
The four friends have created a fast-paced, arcade shooter that's out now on Nintendo Switch, Xbox One and Steam.
In it, otters wearing jetpacks chase each other around a multitude of colourful levels competing to take objectives and defeat opposing teams.
It's the culmination of years of work for Simran, who studied animation and I.T at Tameside College, before going on to study Game Design at university in Manchester.
"Launching your first game is hard" said Simran. "Launching a game on multiple platforms is like walking through a minefield.
"What we had to do was the equivalent of walking through a minefield blindfolded during a pandemic.
"Not many game developers can say they've done that!
"Game design is an area where you can work remotely but when it's such a big project like we were doing, you need to have the team in a singular space to keep the work going."
Simran's current role at the studio is 'Community Management' but he also was a level designer during the games early development.
The game launched with a single player mode and multiplayer split-screen mode, with an online multiplayer mode launching in the near future.
Simran said: "Due to the pandemic and unforeseen circumstances caused by that, the offices where were setting up our servers have had to shut down, so online is coming soon but we're fully dedicated to bringing it to the Otterman Empire."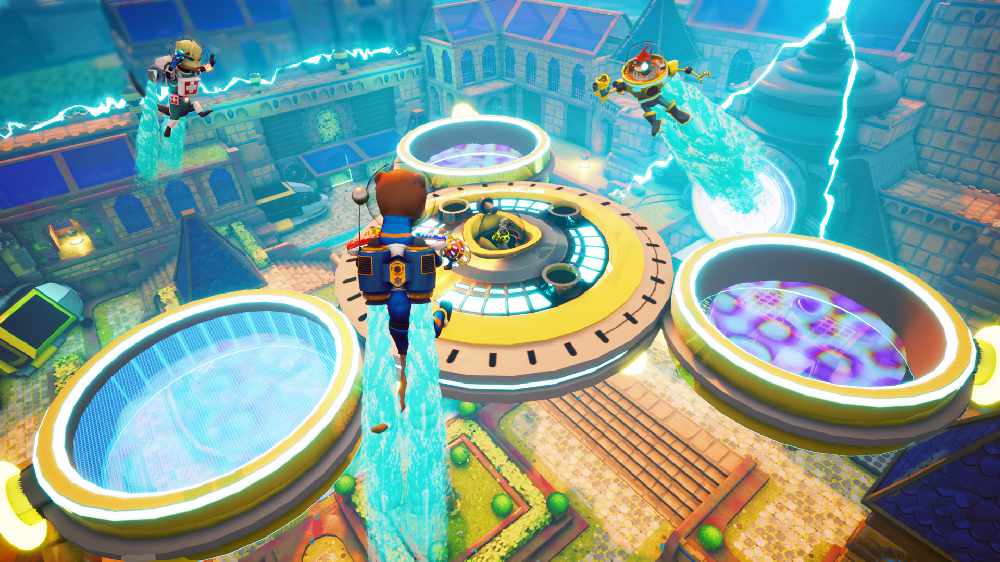 The game has already been sent out to reviewers and influencers who have been full of praise for the unique style and gameplay. Simran said: "Seeing it in the hands of people is always scary. When you work on a product you become close to it and it's hard to be critical of it.
"The game has been getting 8's, 7's and 6's out of 10 which is good in my opinion for a first game by a bunch of students.
"Seeing it covered has been awesome and we're fully dedicated with more story DLC (Downloadable content) and online DLC coming in the future.
"When you start seeing people playing it and the tweets come in, you get everything - praise, love, criticism, hate. It's all important to us because we want to see absolutely everything.
"The big thing for us is seeing people play with their friends, because it's a couch co-op game.
"For us replicating that old style of Goldeneye, split screen genre where people used to sit together and actually play a game and create that shared experience was a big thing for us as developers.
"As we've moved into the area of online multiplayer games, whilst were all connected in this digital world, we're all isolated because we're playing alone."
With their first ever game launched and out on multiple platforms, thoughts turn to the future for the team at Tri-Heart Interactive.
"We can't wait to all get back into the same space and start properly working on our next game." Said Simran.
"We do have a next game in the very early stages but we can't talk about it."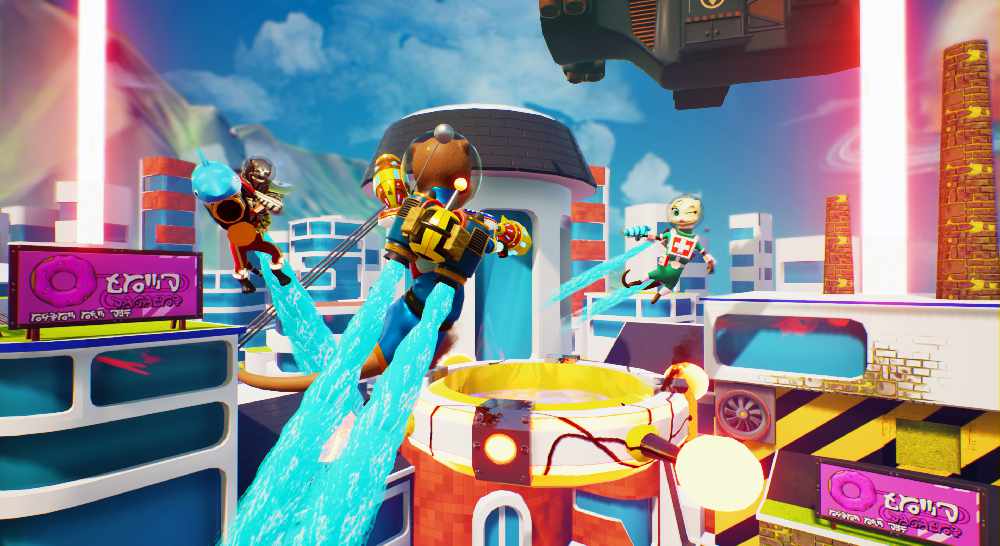 As well as his work at Tri-Heart, Simran is also the organiser and founder of Manchester Gamers United - a huge community meet-up of people that he describes as "a nightclub for gamers".
Their meet ups have been stopped by the Coronavirus Pandemic but Simran says they'll restart as soon as government guidance lets them.
"Anyone who knows me knows that while video games are a big part of my life, the events are my baby" he said.
"Due to the restrictions and lack of clarity on what the situation is, we can't estimate but we're currently guessing around early next year.
"Once we get given the go ahead, that's when we'll start hosting.
"We've been doing virtual events so the community can go and download the games of our headliners.
"We haven't been idle, there's a lot of things in place - we've got some really cool headliners - and the event is shaping up to be much bigger than it was last year."
The Otterman Empire is available now on the Nintendo E-Shop, Microsoft Game Store and Steam.