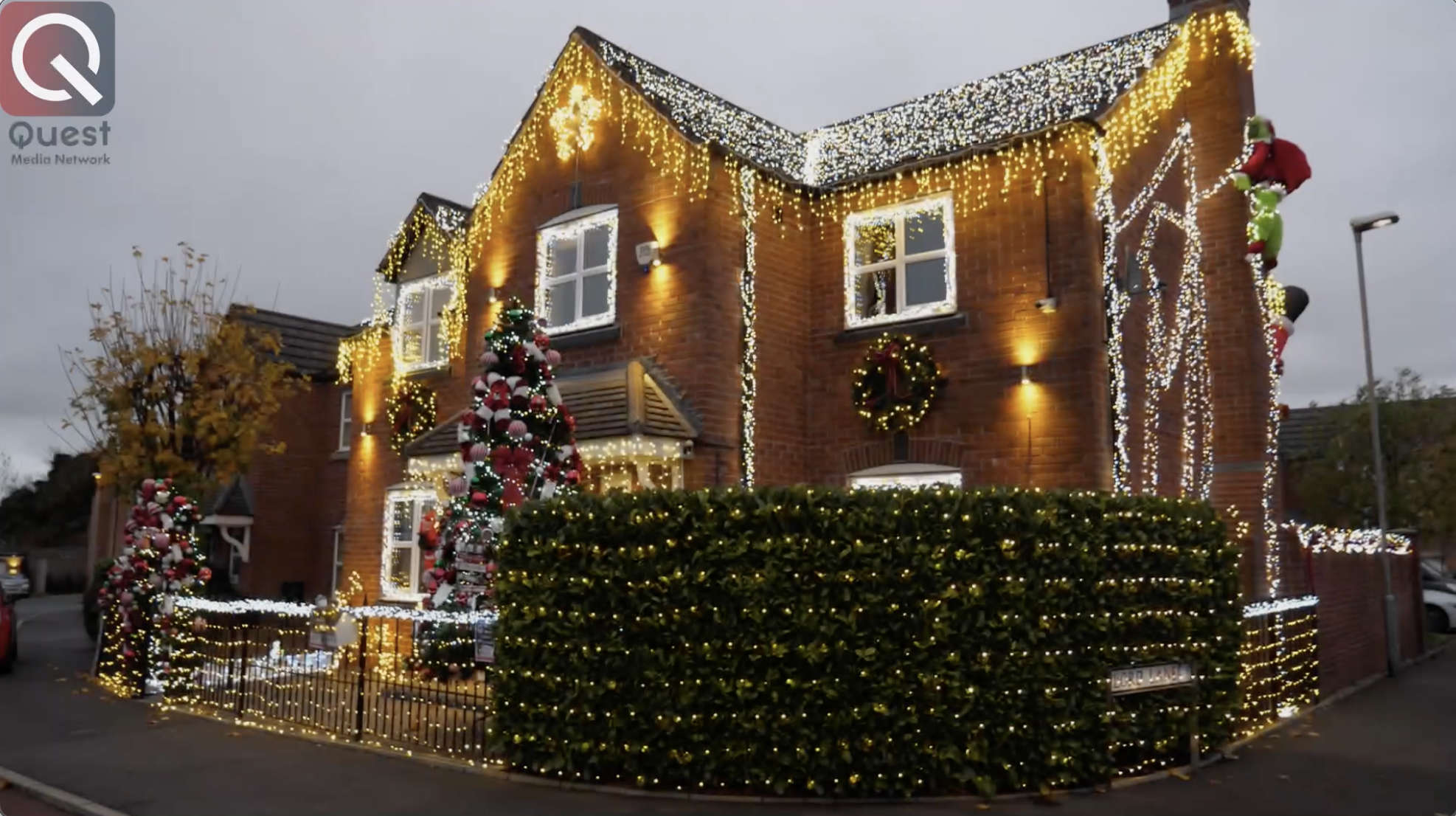 A family from Audenshaw have thrown themselves into the festive spirit and decorated their house to raise funds for charity.
For the past three years the Sterlings have thrown themselves into the festive spirit and have decked the house from top to bottom.
This year is no different, with people travelling from far and wide to get a glimpse of their wonderland, which includes a 12ft tree, climbing Santas, an inflatable Santa and 36 thousand lights.
This year the Sterlings have selected Francis House Children's Hospice in Didsbury as their chosen charity, which supports approximately 2,000 people at any one time with respite care, homecare, sibling support, end of life care and emotional and bereavement support.
We spoke to house owner Jamie about the reasons behind this year's spectacle.
A full interview with Jamie will be aired on Tameside Radio's Reporter Show on Thursday night.
Christmas Wonderland Fundraiser

A family from Audenshaw have thrown themselves into the Christmas spirit and decorated their house to raise funds for charity. For the past three years the Sterling's have thrown themselves into the festive spirit and have decked the house from top to bottom. This year is no different, with people travelling from far and wide to get a glimpse of their wonderland, which includes a 12ft tree, climbing Santas, an inflatable Santa and 36 thousands lights. This year the Sterling's have selected Francis House Children's Hospice in Didsbury as their chosen charity, which supports approximately 2,000 people at any one time with respite care, homecare, sibling support, end of life care and emotional and bereavement support. We spoke to house owner Jamie about the reasons behind this year's spectacle. A full interview with Jamie will be aired on Tameside Radio's Reporter Show on Thursday night.

Posted by Tameside Reporter on Tuesday, November 23, 2021