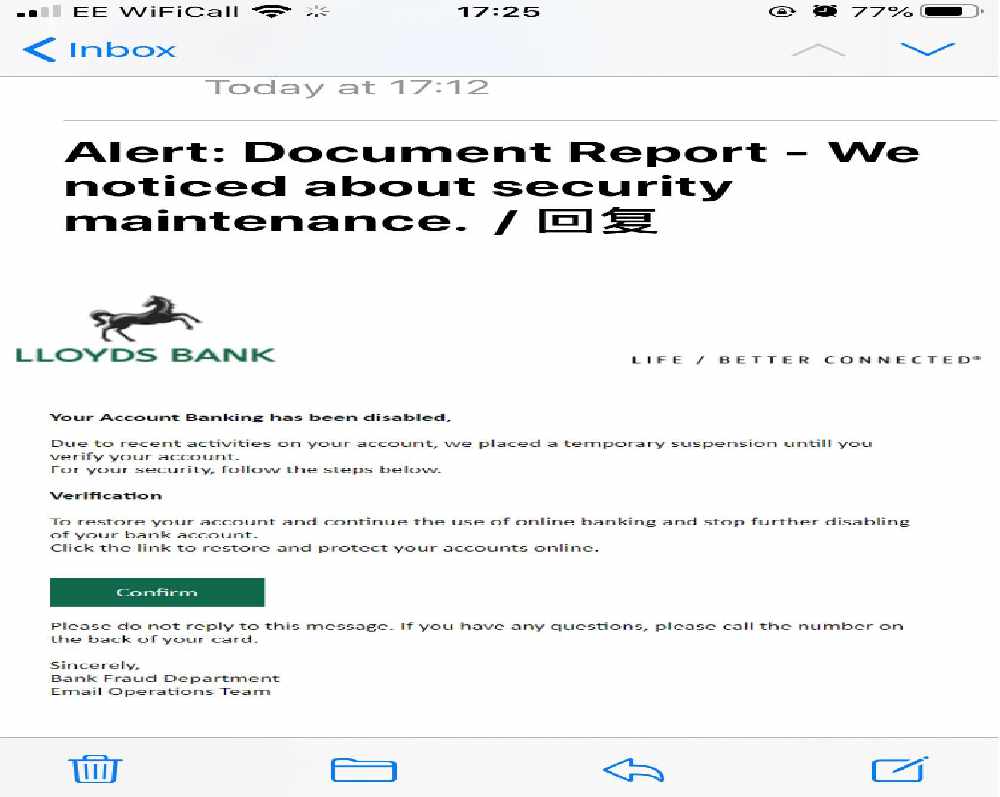 Police are warning Tameside residents to be aware of a scam email that is circulating, which looks like a genuine email from Lloyds Bank. 
The email claims that a temporary suspension has been placed on the recipient's account until it is verified by following security steps.
But people are being warned to look closely at the sender's address, which is shown below.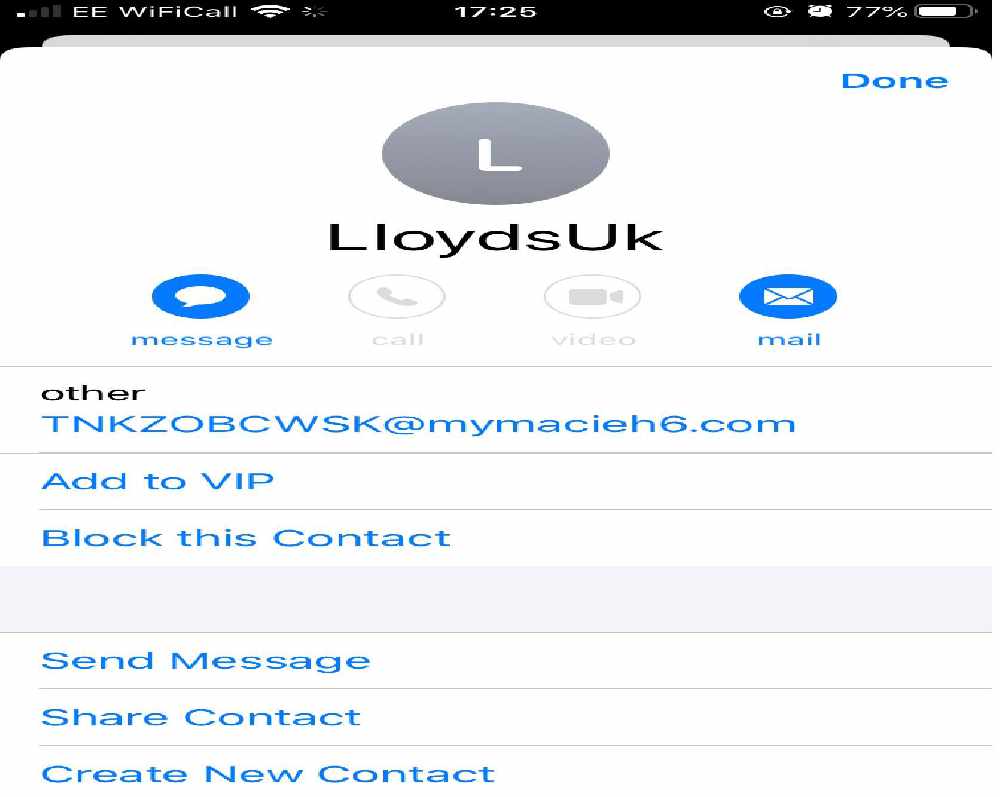 Police say the email is being sent out to random addresses, including people who do not actually bank with Lloyds.
Greater Manchester Police's Droylsden East Team are urging residents NOT to click on the link in the email if they receive it, or to give out any account or personal details.