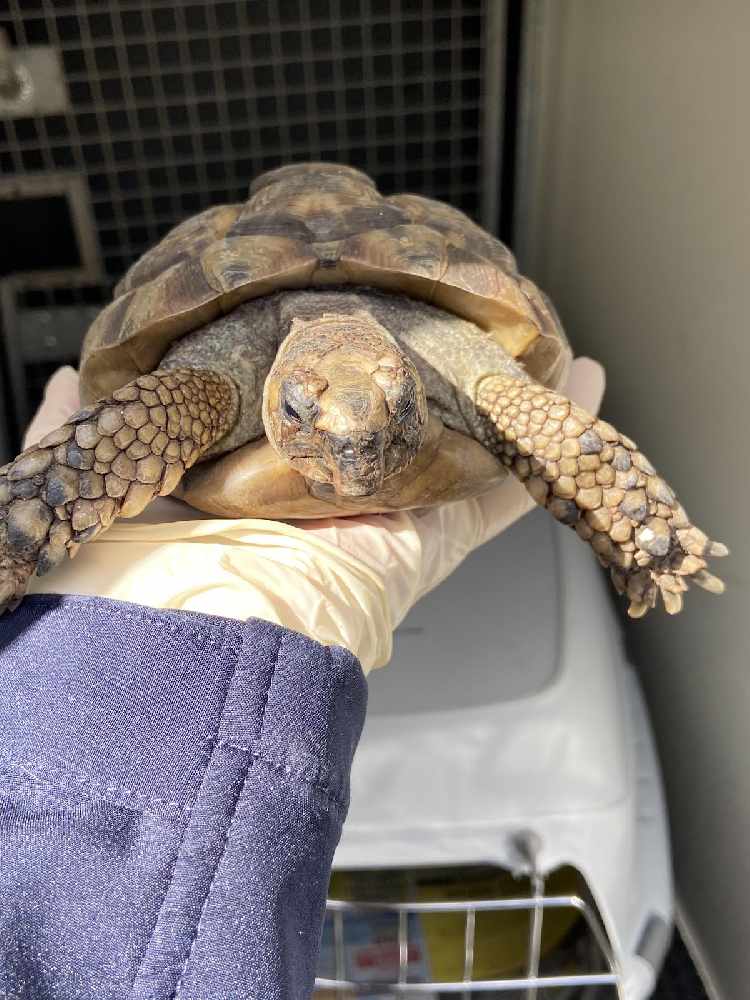 The RSPCA have rescued a stray tortoise found wandering down Goredale Avenue and hopes to reunite the reptile with its owners.
The female tortoise was spotted on Sunday, 26 April and is believed to be an old spur-thighed (also known as a Greek tortoise) with some marks on her shell from a previous wound.
She is now being cared for at a specialist reptile establishment until an owner can be found.
Animal Collection Officer (ACO) Emma Pollard, who collected the reptile, said: "Someone must be missing this tortoise so we are really keen to find her owner. If you think this tortoise may belong to you please get in touch with us on 0300 123 8018.
"If an owner does not come forward we will look to rehome her."
Although RSPCA centres have closed to the public, the charity continues to provide vital care to thousands of animals across England and Wales at its centres and hospitals and since the crisis deepened at the beginning of March, our animal cruelty line has received more than 60,000 calls.
To help the RSPCA keep rescuing animals like these and keep our animal hospitals and centres running for emergency treatment and round the clock care through these unprecedented times, please donate whatever you can spare at www.rspca.org.uk/covid