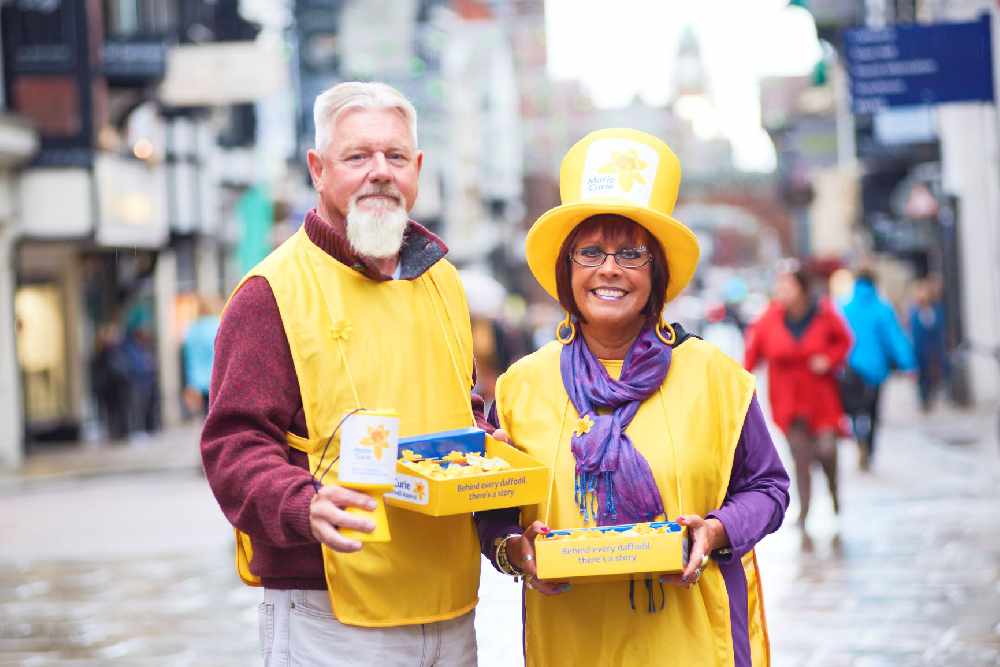 Marie Curie is urgently calling for volunteers across Tameside to give just two hours of their time to hand out the charity's iconic daffodil pins, in return for donations.
Marie Curie is the UK's leading charity for people living with a terminal illness and their families.
Volunteers will be supporting the Great Daffodil Appeal - Marie Curie's biggest fundraising campaign - which is held every March.
Marie Curie say more than six million people will die in the UK in the next 10 years and, of this number, 75 per cent will need end-of-life care.
The money raised from the Great Daffodil Appeal will help Marie Curie nurses across Tameside provide much-needed expert care to people with terminal illnesses, as well as support for their loved ones.
Julie Peters, Marie Curie Community Fundraiser for Tameside, said: "Whether you wear a daffodil pin in celebration, in solidarity or in memory of a loved one, you are joining with millions of others to help make sure Marie Curie Nurses can care for more people, as well as providing invaluable support to their families.
"Volunteering just two hours at a local collection is a great way to show your support and help us raise money to help make sure that we can be there for more people at the end of their lives.
"Collecting can be a lot of fun too. You can do it on your own or with family and friends, and we will support you every step of the way. Volunteering is also an easy way to get involved in your local community and meet new people."
Paul Parkes (pictured below), from Ashton-under-Lyne, started fundraising for Marie Curie in 1999 while working at the University of Manchester. He has since gone on to volunteer his time to support the Great Daffodil Appeal and various local and national events, as well as pursue his own fundraising challenges.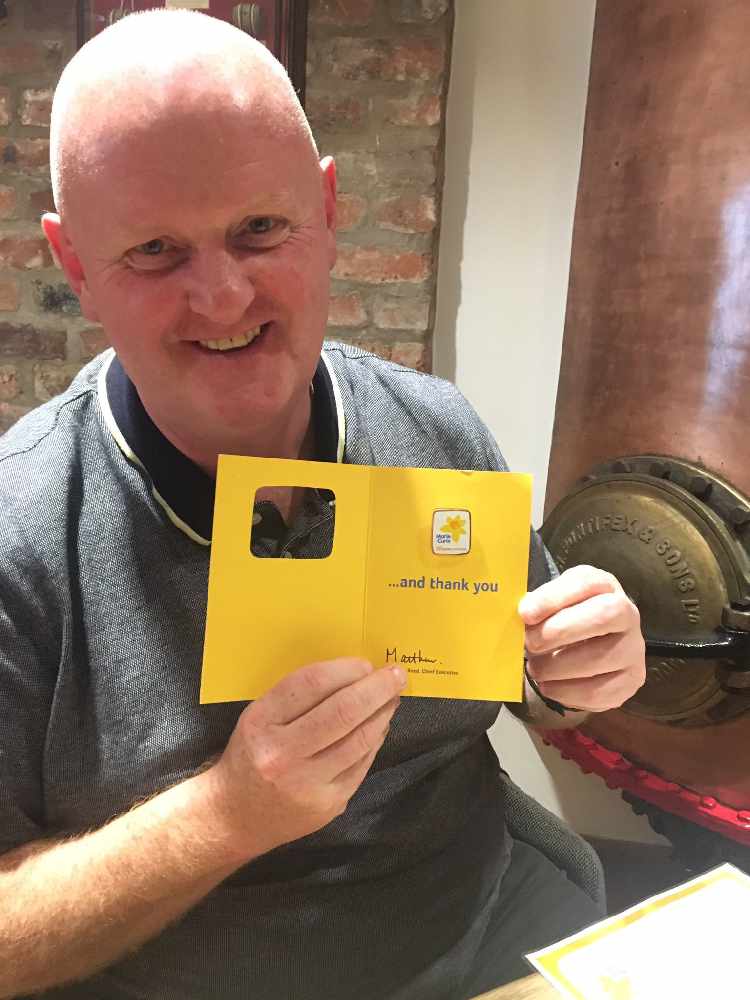 "Volunteering is very rewarding and I'm passionate about what I do," said Paul. "It's very humbling as well because of the subject nature of what the charity is supporting. It's somebody else's pain and suffering, but if you can make it a little bit better, it makes a big difference.
"If I can give something back to make somebody else's life a little bit better then it's a small price to pay. You don't do it for recognition, you just do it because it's the right thing to do.
"I'm particularly proud of the Field of Hope garden that I helped set up back in 2002 at the University of Manchester campus, just outside the city centre. There are 2,000 daffodils planted there and the area blooms every year around the time of the Great Daffodil Appeal – it's beautiful. There's a plaque too, paying tribute to what we did and to the charity.
"I regularly collect for the Great Daffodil Appeal and I've met so many kind and interesting people along the way - many of whom have directly benefited from the care provided by Marie Curie Nurses in their own homes."
Anyone who is interested in volunteering can visit mariecurie.org.uk/collect or contact Julie Peters by emailing Julie.Peters@mariecurie.org.uk/ or calling 0161 255 2809.