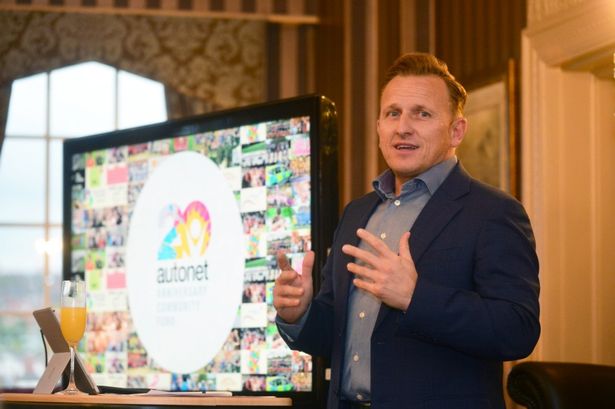 Local causes in Tameside in need of additional funding have just days to apply to win a grant of up to £10,000.
Manchester-based Swinton Insurance has come together with Autonet and Carole Nash, all part of Atlanta Group, to launch this year's Atlanta Community Fund.
There are four different funding levels, totalling £60,000, which will be shared across 15 good causes to support local projects.
Ian Donaldson (pictured), CEO of Swinton Insurance, Autonet and Carole Nash, said: "The Atlanta Community Fund is open to everyone and gives us the chance to support projects that have a meaningful impact on people in the areas we operate in.
"We want applicants to enter a project that they are passionate about in their community and tell us what a difference these much needed funds could make."
Up for grabs are five grants of up to £1,000, four grants between £1,001 and £2,500, three grants between £2,501 and £5,000 and three grants between £5,001 and £10,000 on offer.
Applicants can choose from five different categories; health and wellbeing, education, community support, charitable cause and youth.
Ian added: "Nominations can be anything from helping a Scouts group to go on a trip, to redecorating a community space or even donating books to a school.
"We're looking forward top receiving all of the entries- I'm sure there are going to be lots of worthy winner, so it'll be a difficult final decision!"
Entries should be submitted by this Friday, November 1 and shortlisted entries will be chosen by a public vote on social media.
To enter, visit www.smartsurvey.co.uk/s/AtlantaCommunityFund2019.